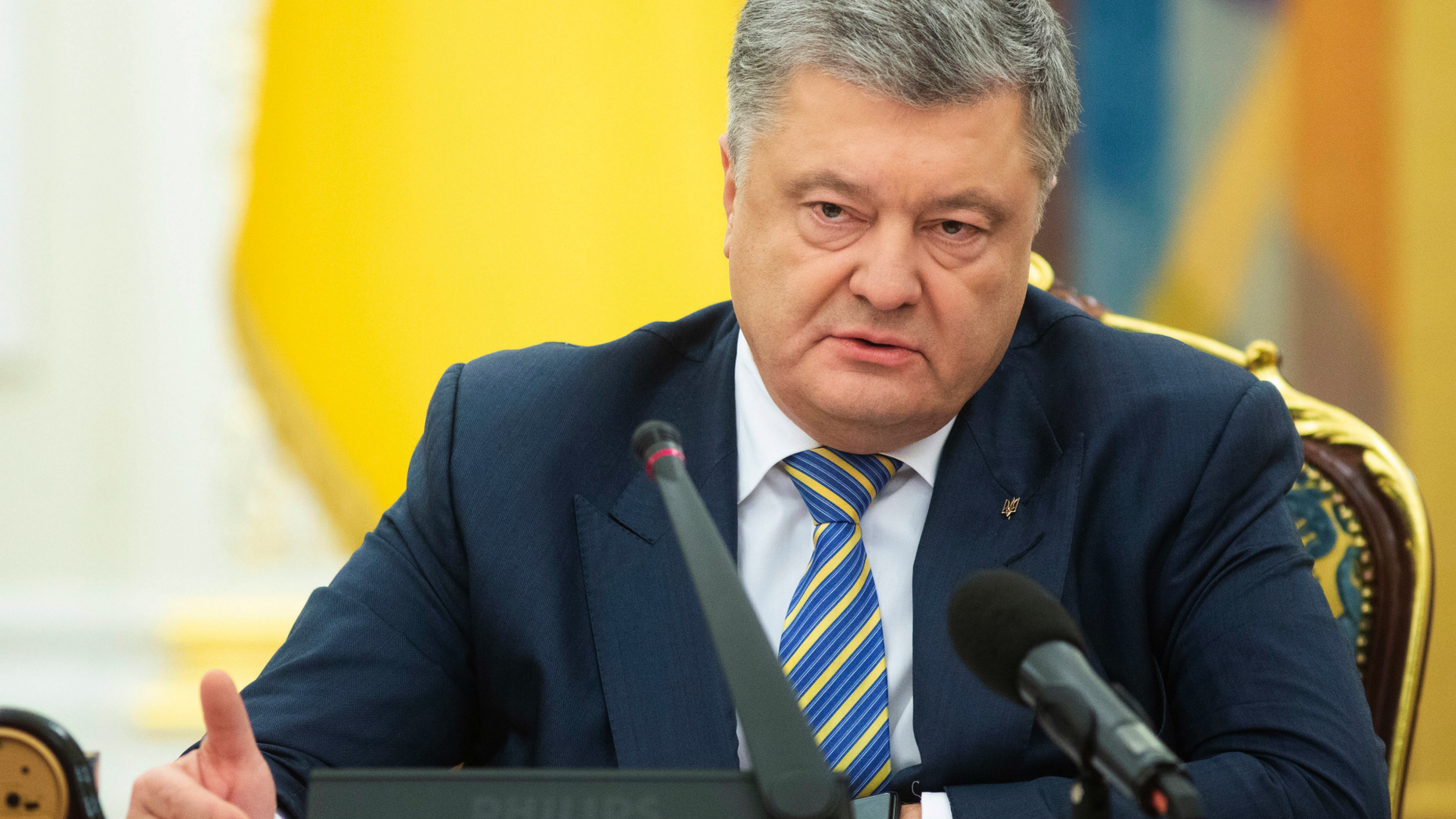 Ukrainian President Petro Poroshenko leads the National Security and Defence Council meeting in Kiev, Ukraine, Sunday, Nov. 25, 2018. (Mykhailo Markiv, Presidential Press Service via AP, Pool)
Ukraine's President Petro Poroshenko called on Western democratic nations to take a tougher stand against Russia amid escalating tensions between the two regional rivals.
During an appearance Friday on "Fox News @ Night," Poroshenko told host Shannon Bream he would like to see a major NATO presence in the Black Sea, where Russian forces in November shot at and seized three Ukrainian naval vessels and captured 24 sailors.
"This is the act of aggression," Poroshenko told Bream from the Ukrainian capital of Kiev. "Mr. [Russian President Vladamir] Putin, this is a war and this is not a joke and not an incident and not a crisis because your regular forces under the Russian flag attacked in the international war the Ukrainian military vessels."
RUSSIAN MILITARY FIRES ON UKRAINIAN VESSELS IN BLACK SEA, UKRAINE SAYS
He called the world's reaction to the maritime incident "quite strong," but called for sanctions against Moscow and a NATO presence in the Black Sea to deter Russian aggression.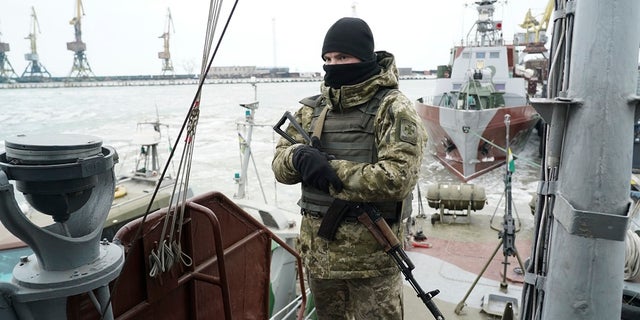 A Ukrainian serviceman stands on board a coast guard ship in the Sea of Azov port of Mariupol, eastern Ukraine, Monday, Dec. 3, 2018. The Ukrainian military has been on increased readiness as part of martial law introduced in the country in the wake of the Nov. 25, 2018 incident in the Sea of Azov, in which the Russian coast guard fired upon and seized three Ukrainian navy vessels along with their crews. (AP Photo/Evgeniy Maloletka)
(Associated Press)
"Nobody knows tomorrow where Putin [will] make a decision to protect Russian interests," he said, adding that Ukraine needs military and technical upgrades — "including the supply the lethal weapons to help us to protect our country" from a possible ground operation.
Poroshenko said he plans to send navy ships in response to Russia's blocking of the Kerch Strait, which links the Black Sea with the Sea of Azov, a key waterway.
The Russian lower house of parliament issued a statement, calling the move a "reckless and cynical attempt to change the situation in his [Poroshenko] favor and a desire to cling to power at any cost at the threat of a full-scale war."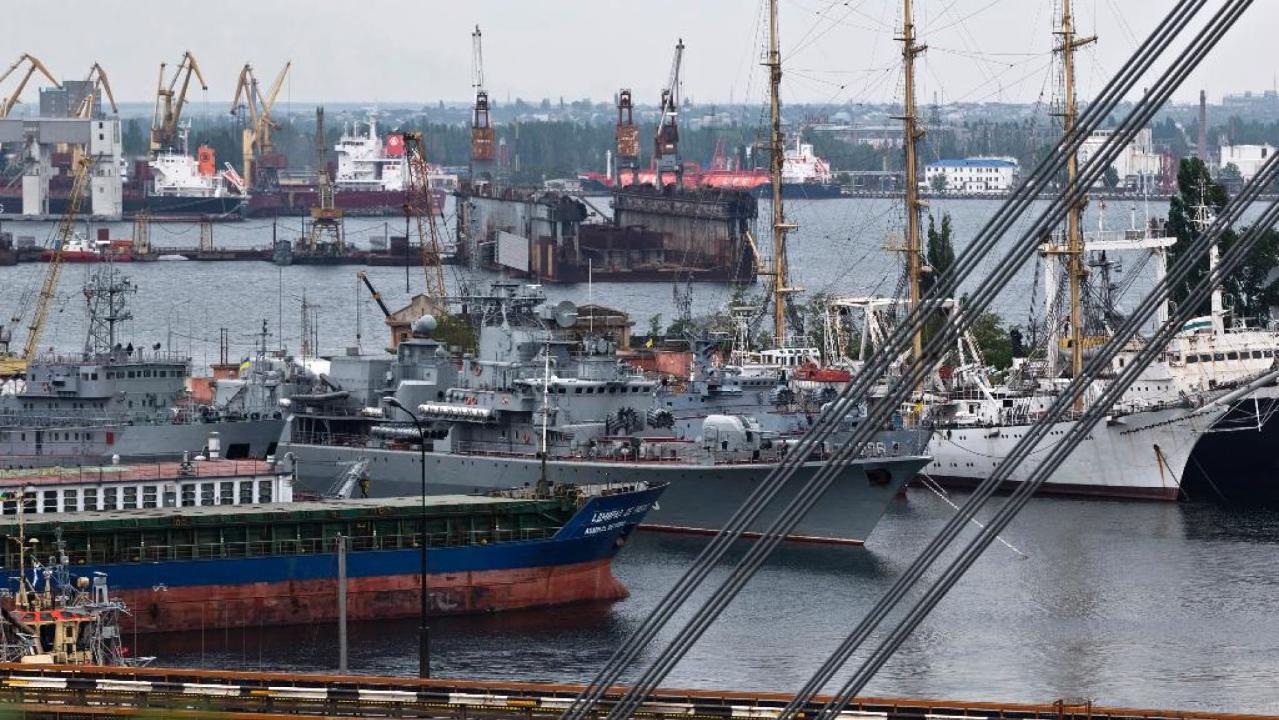 Since the seizure of its ships and its sailors, Ukraine has amped up missile tests, sent troops to its border and declared martial law.
On Thursday, American forces flew an Open Skies Treaty flight over Ukraine in response to the attack. The maneuver was the first of its kind since Russia's 2014 annexation of the Crimea from Ukraine, and came a day after the Pentagon announced it would sail a warship into the Black Sea.
RUSSIA-UKRAINE TENSIONS ESCALATE AFTER NAVAL VESSEL FRACAS; HALEY CALLS IT A 'PROVOCATION'
"Russia is blocking the freedom of navigation in the Ukrainian territorial water," Poroshenko said. "And now the United States because we should have a reaction with that situation. Russian vessels should be blocked for entering the European or American ports and we are ready to open the coordination of what type of action should be undertaken immediately."
Source: Read Full Article