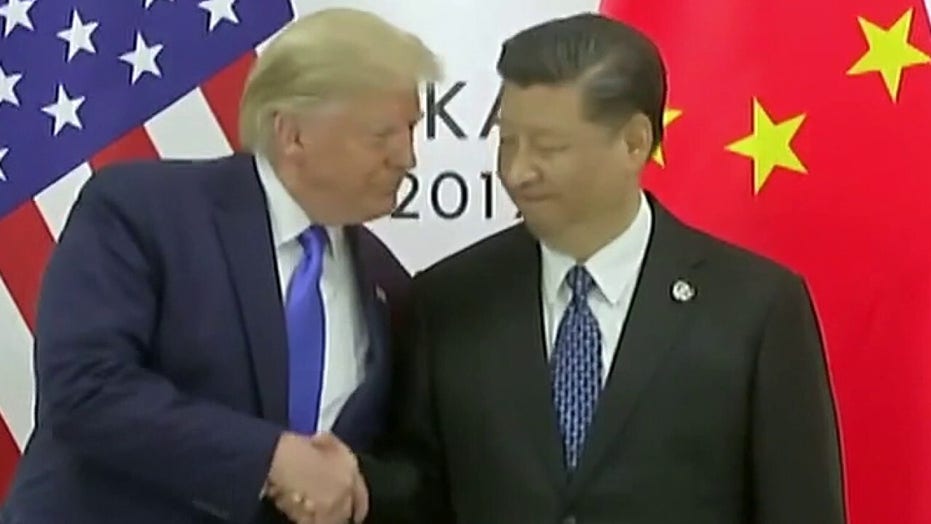 China vows retaliation as Trump slaps sanctions on officials, companies interfering with Hong Kong's autonomy
Michael Pillsbury, director of the Center on Chinese Strategy at The Hudson Institute, breaks down the latest in the souring relationship between Washington and Beijing.
The British government on Monday suspended its extradition arrangements with Hong Kong — a move that comes after China enacted its tough new national security law.
"We obviously have concerns about what's happening in Hong Kong," British Prime Minister Boris Johnson said in an interview with ITV News.
The extradition treaty had allowed the British authorities to ask Hong Kong to hand over a person suspected of committing a crime in the United Kingdom – and vice versa.
The U.K. said it feared the 30-year arrangement could be abused by China's new law and worried that anyone it extradites to Hong Kong could be sent to mainland China, where they could face unfair prosecution and penalty.
The controversial national security legislation imposed by Beijing on July 1 gives China sweeping new powers over Hong Kong.
The United States, Australia and Canada have also suspended extradition arrangements with the territory.
Foreign Secretary Dominic Raab said the move to suspend extradition is also rooted in concerns over China's alleged human rights abuses, particularly in regard to the treatment of the Uighur minority.
"We will protect our vital interests," he said. "We will stand up for our values and we will hold China to its international obligations.
On Sunday, the BBC pressed China's ambassador to Britain on footage that purportedly showed blindfolded Uighurs being forced onto trains.
"There is no such concentration camps in Xinjiang," Liu Xiaoming said. "There's a lot of fake accusations against China."
In recent days there have been claims of atrocities being committed against the Uighurs, a mostly secular Muslim ethnic minority.
They added that the mass concentration camps are "designed to cause serious physical, psychological harm and mentally break the Uighur people."
In addition to the extradition suspension between the U.K. and Hong Kong, Raab said an arms embargo on China will also be extended to include Hong Kong.
Fox News' Lucia Suarez Sang contributed to this report. 
Source: Read Full Article