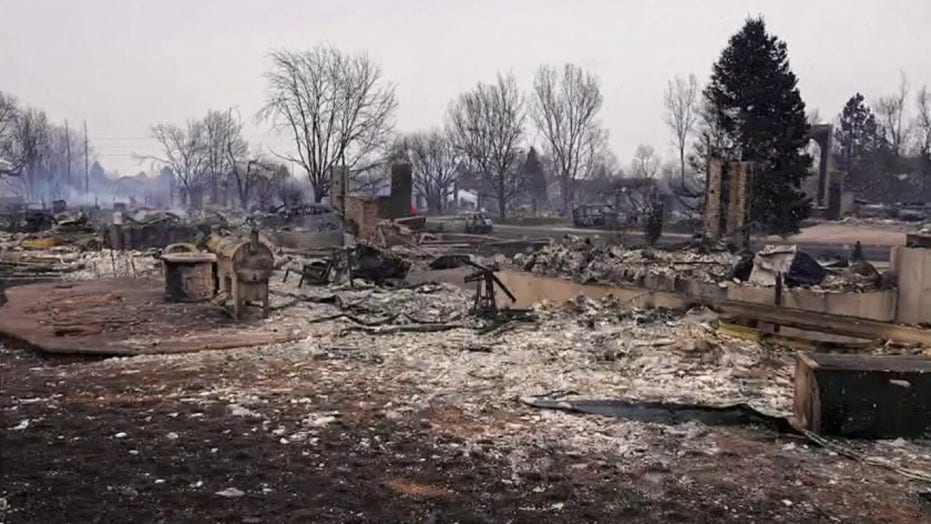 Colorado fires engulf entire neighborhoods
Correspondent Jeff Paul describes the scenes in Colorado as wild fires ravage through neighborhoods on 'Special Report.'
University of Colorado Boulder will start the spring semester with remote classes due to a spike in COVID-19 cases and the ongoing Marshall fire.
"As we near the start of the semester, we ask our campus community to act with compassion," Chancellor Philip DiStefano wrote in an address to the students and faculty. "Several hundred CU Boulder faculty, staff and students live in the evacuation areas and have not been able to return to their homes yet. They may not know if their homes are still standing."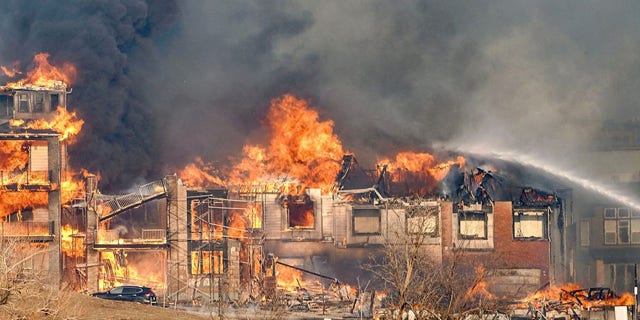 Structures burn as a wind-driven wildfire forced evacuation of the Superior suburb of Boulder, Colorado, on Dec. 30, 2021.  
(Trevor Hughes/USA TODAY NETWORK via REUTERS)
Around 30,000 people evacuated their homes in the face of the Marshall fire, which has burned around 1,000 homes across 6,000 acres.
"We did see entire subdivisions… that are totally gone," Boulder County Sheriff Joe Pelle told reporters on Friday.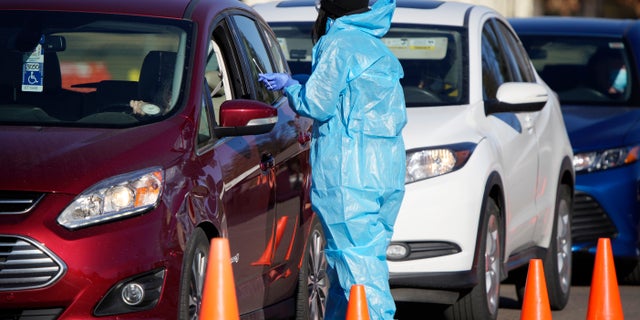 A medical technician performs a nasal swab test on a motorist queued up in a line at a COVID-19 testing site near All City Stadium, Thursday, Dec. 30, 2021, in southeast Denver. (AP Photo/David Zalubowski)
Colorado has also seen a spike in COVID-19 cases over the past week, with the 7-day average number of infections rising from 3,623 on Dec. 20 to 9,287 on Dec. 31. The state recorded a record high of 10,153 new cases on Dec. 27.
The ongoing safety concerns mean that Boulder students will wait until Jan. 24 to resume in-person lessons.
"I'd prefer to be there in person, of course, but under the circumstances, I get it," one Colorado student told Fox News Digital on Saturday.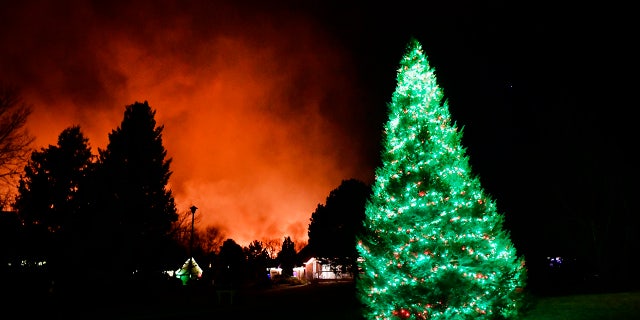 A Christmas tree is still lit with Christmas lights as fires rage in the background on Dec. 30, 2021 in Louisville, Colorado. 
(Helen H. Richardson/MediaNews Group/The Denver Post via Getty Images)
The residence halls will remain closed until Jan. 21, and the university will reduce room and board rates and other fees to account for remote instruction and operation.
"The remote start will allow us to provide the support needed to our impacted students, faculty and staff. It will also help us provide resources in support of community-wide recovery efforts," he stated in his letter.
The chancellor advised students impacted by the fires and in need of on-campus housing to reach out to university housing for help.
Source: Read Full Article