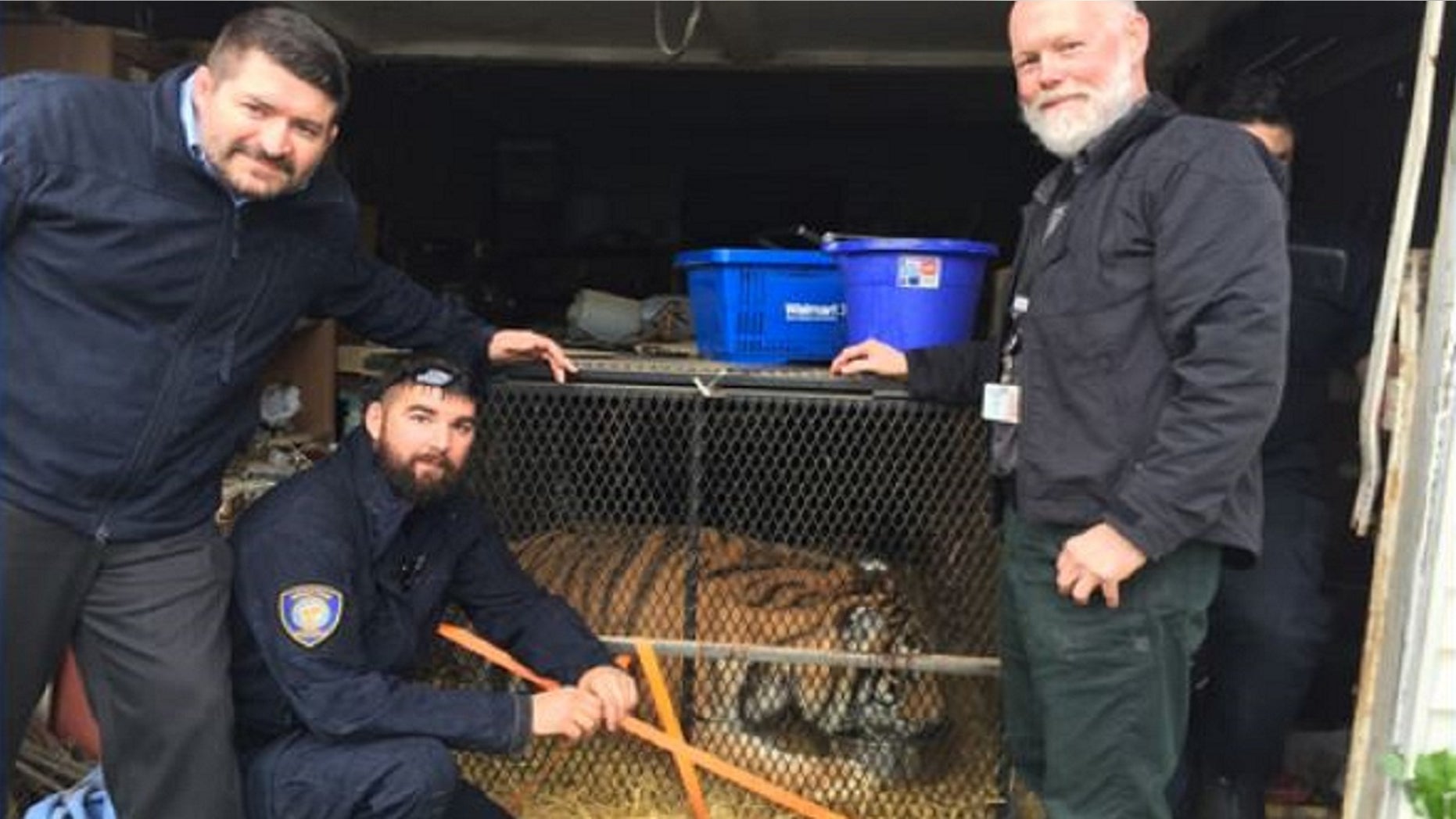 An overweight tiger was found abandoned in a Houston home on Monday.
(Facebook via BARC Houston)
A caged, overweight female tiger was found abandoned in a Houston home on Monday, officials said.
An anonymous tipster discovered the 1,000-pound tiger illegally held in a residential home, according to Houston's KTRK-TV.
Houston Police Department's Major Offenders, Livestock Animal Cruelty Unit responded to the scene, the report said.
RARE SUMATRAN TIGER AT LONDON ZOO KILLED BY PROSPECTIVE MATE MOMENTS AFTER INTRODUCED
The cage that kept the animal was not large or sturdy enough to hold the tiger, the station reported.
"A pretty small cage inside basically a garage in a house that didn't look like it was in the best shape. So it was important that we get it out of that situation," Lara Cottingham, with the city of Houston, told the NBC Houston.
The tiger was tranquilized and taken to BARC Houston, a city organization dedicated to humane animal care, NBC Houston and Fox 26 Houston reported. BARC is now contacting wildlife sanctuaries to find the tiger a home. Houston police are investigating who may have owned the animal.
CLICK HERE TO GET THE FOX NEWS APP
"Fewer than 3,500 tigers of all tiger subspecies remain in the wild today, according to the Tiger Conservation Campaign. Malayan tigers surviving on the Malay Peninsula are critically endangered with an estimated population of 300 remaining in the wild," the Houston Zoo, which had no capacity for the abandoned tiger, said in a statement to NBC Houston.
Source: Read Full Article