In a heartbreaking twist to last month's mass shooting in Thousand Oaks, California, the sheriff's office sergeant who was among 12 slain that night was fatally struck by friendly fire amid a chaotic gunfight, authorities said Friday.
Eleven bar-goers, as well as Ventura County Sheriff Sgt. Ron Helus, were killed at the bar on Nov. 7, allegedly by 28-year-old Ian David Long.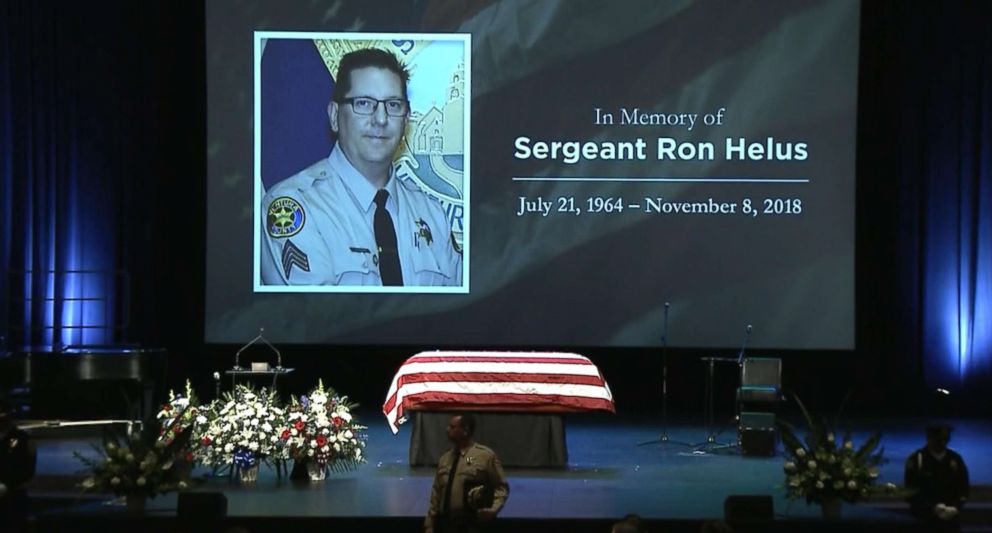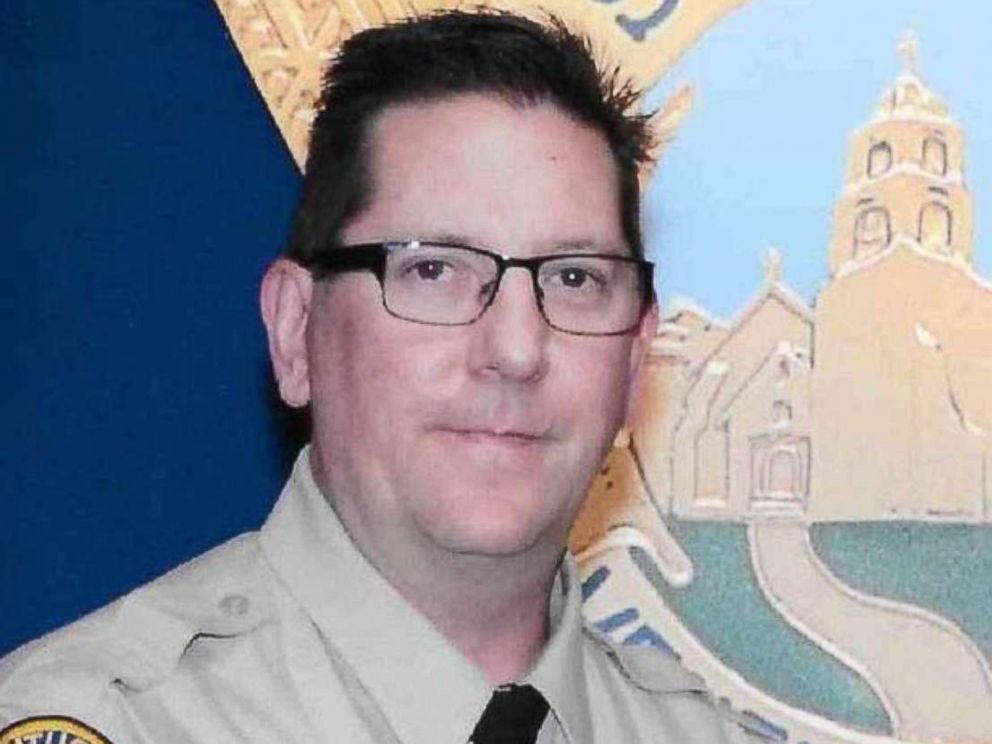 Long had stormed the venue and fired more than 50 rounds, hitting 13 people, authorities said.
Amid the chaos and confusion, as bleeding bar-goers were fleeing, Helus and a California Highway Patrol officer who responded with him were attacked almost immediately by Long, who fired multiple rounds at them, Ventura County Sheriff Bill Ayub said at a news conference Friday.
Helus was hit five times by Long, but the injuries were "potentially survivable," Ventura County Medical examiner Dr. Christopher Young said Friday.
Both officers quickly retreated and fired at Long, Ayub said.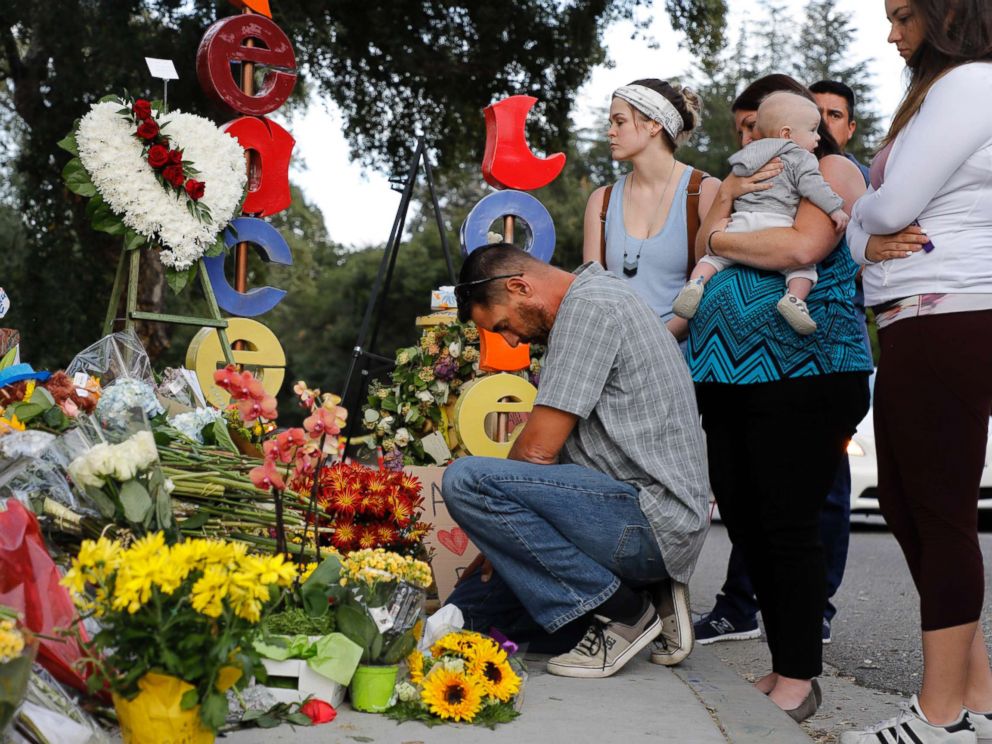 During what the CHP called a "fierce firefight," a sixth bullet fired by the CHP officer hit Helus in the chest and heart, authorities said.
That sixth bullet caused the most severe injuries, Young said. "That bullet struck vital organs and was fatal," Ayub said.
It wasn't clear if the officer's bullet was accidentally discharge or purposely fired at Long.
CHP Coastal Division Chief L.D. Maples called the news "devastating."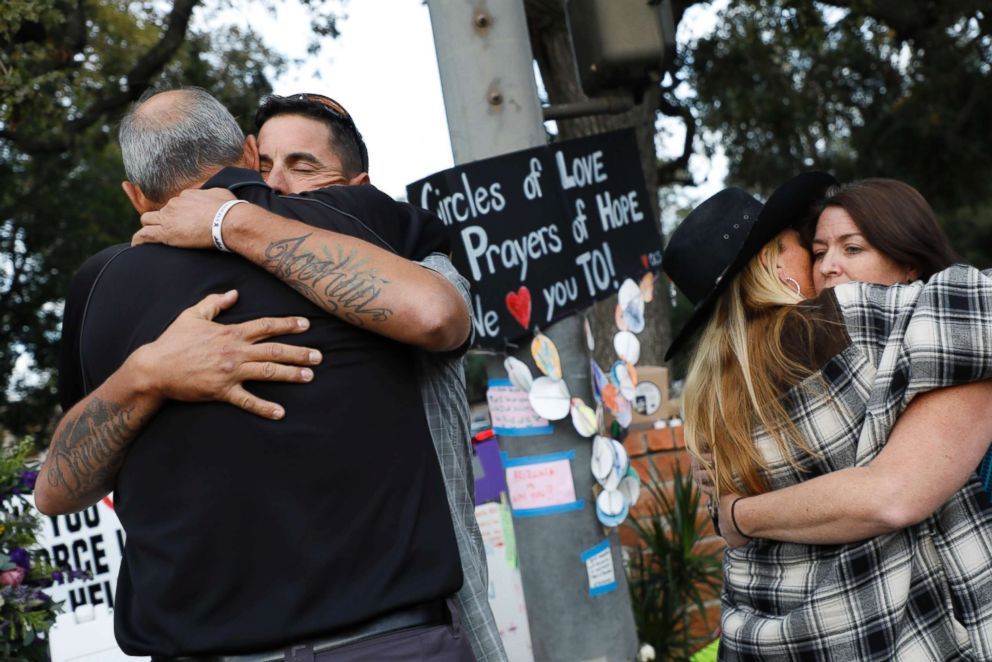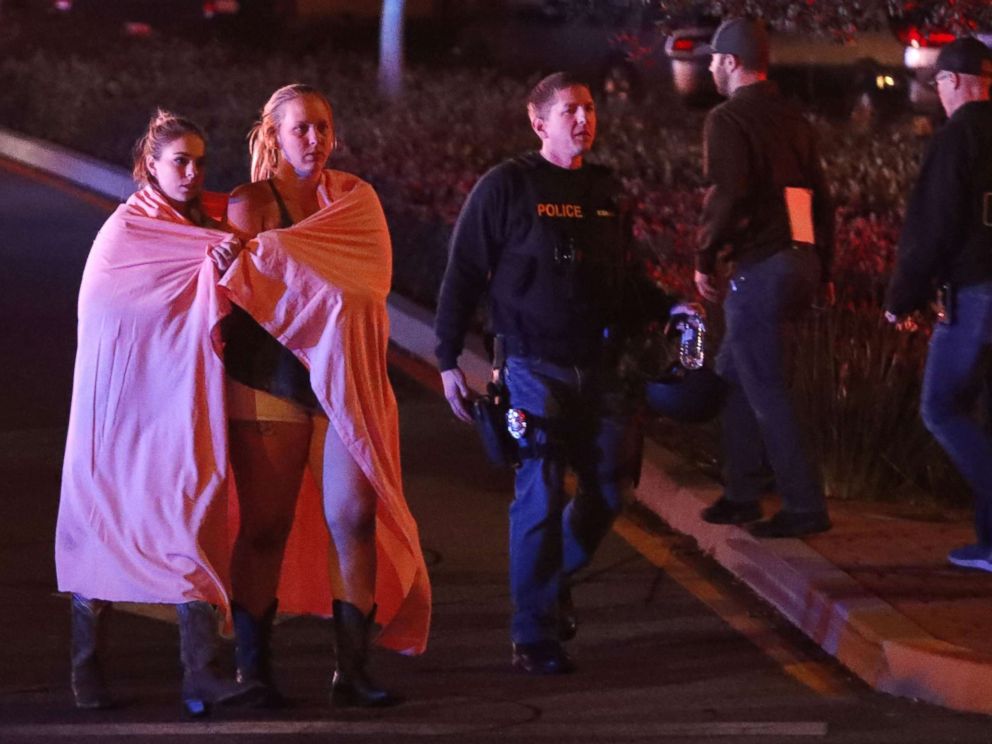 The involved CHP officer is a nine-year veteran of the agency with a military background and was "devastated" by the news, the CHP said.
He was not currently on duty as of Friday.
"I extend my heartfelt condolences to Sgt. Helus' family, friends and the men and the women of the Ventura County Sheriff's Office," Maples said.
Maples stressed, "The blame for this tragedy lies with one person — the suspect."
The sheriff echoed Maples' sentiments.
"He alone created the violence," Ayub said of Long. "The burden lies solely with him — not those who tried to save lives."
Source: Read Full Article