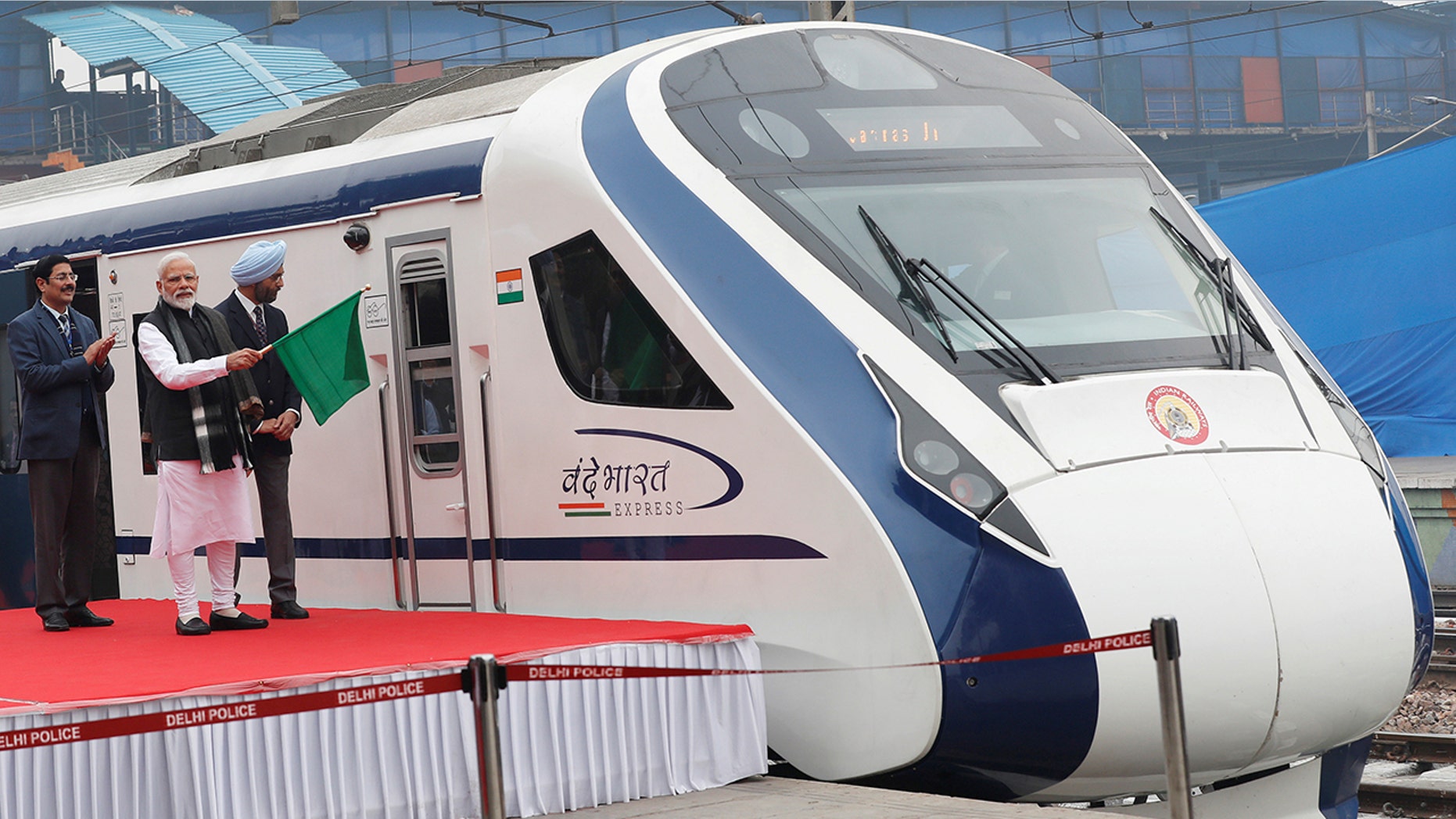 India's Prime Minister Narendra Modi flags off India's fastest train 'Vande Bharat Express' at a ceremony in New Delhi, India, February 15, 2019.
(REUTERS/Adnan Abidi/File)
The fastest train to hit the rails in India came to an abrupt halt on Saturday during its first trip, one day after it was premiered by Prime Minister Narendra Modi.
The Vande Bharat Express was on its way from Varanasi to New Delhi in the northern Utta Pradesh when it ran into trouble.
"There seems to be disruption due to a possible cattle run over. It wasn't a scheduled commercial run," Asian News International said in a post on Twitter.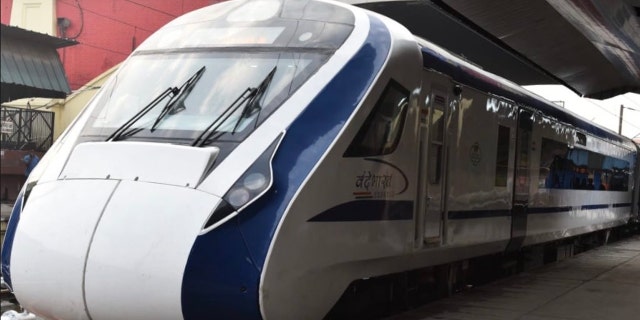 India's fastest train, the "Vande Bharat Express," broke down on Saturday during its inaugural run.
(Ministry of Railways)
2 AMERICANS AMONG 5 KILLED AFTER SMALL PLANE CRASHES RETURNING FROM KENYAN WILDLIFE RESERVE
India's NDTV reported that power went out in some coaches on the train, with a "foul smell and mild smoke" reported due to a "mechanical fault in the braking system" that caused the train to move at a sluggish speed.
There were no signs of damage on the front of the train, but it was stalled for about 2 hours before resuming its journey only to break down again, according to NDTV.
The train, which was carrying mostly railway officials and journalists, eventually made it to New Delhi where repairs are expected to be made.
CALIFORNIA REPUBLICANS CALL FOR RE-DO VOTE ON HIGH-SPEED RAIL PROJECT AFTER NEWSOM'S 'BAIT-AND-SWITCH'
The Indian-built Vande Bharat Express can reach a maximum speed of up to 110 miles per hour, Reuters reported.
CLICK HERE FOR THE FOX NEWS APP
The new train is expected to make its commercial debut on Sunday. The express train is expected to reduce the travel time between Delhi and Varanasi by six hours, according to the BBC.
Source: Read Full Article