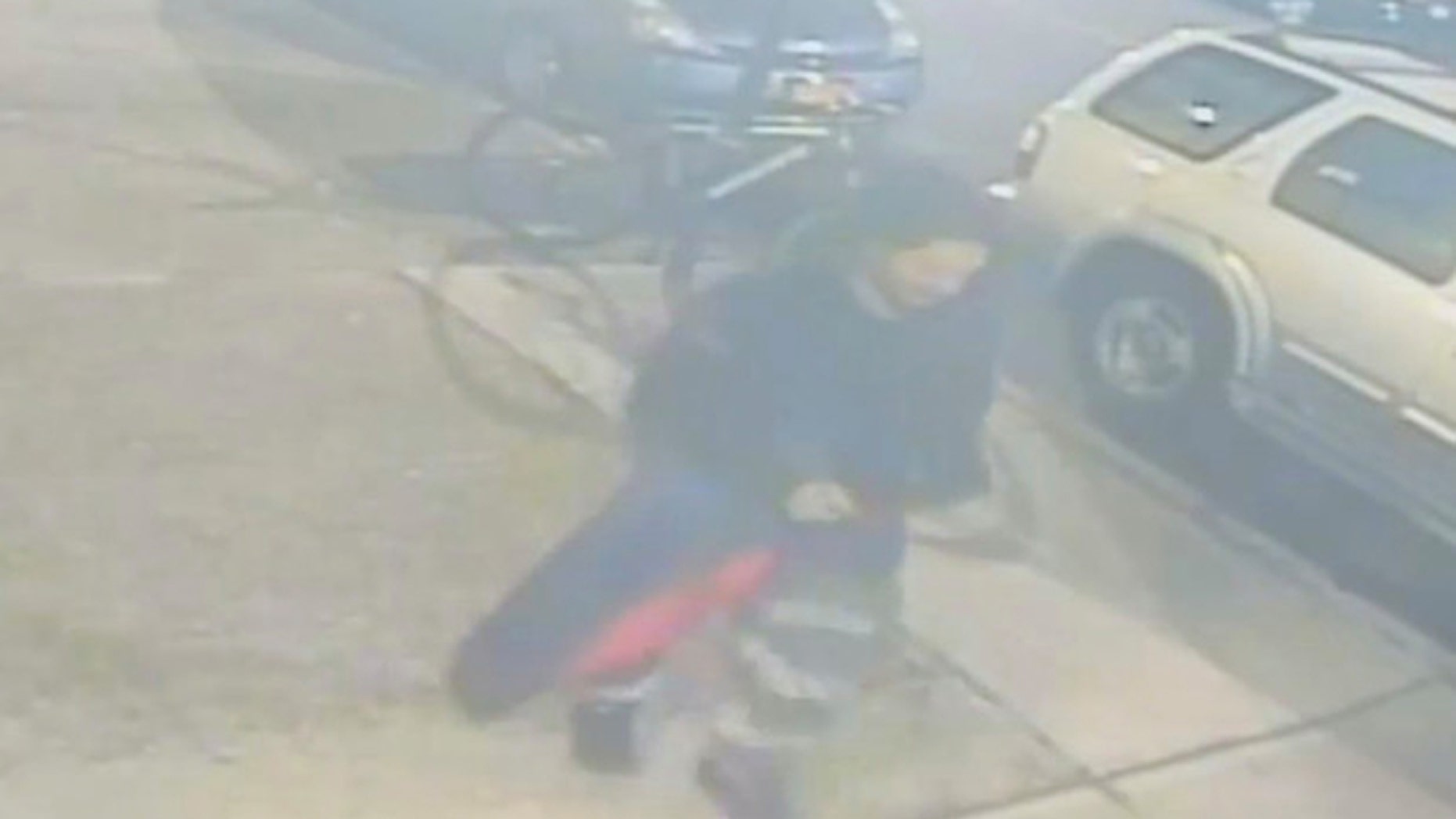 (Photo: DCPI)
A man posing as a good Samaritan helped get a drunken woman into a cab after a Brooklyn party, then offered to escort her female pal home — and ended up raping her, cops and sources said Sunday.
The 20-year-old victim was trying to get her boozed-up friend home safely from a Brownsville house party at around 2:20 a.m. Saturday when the suspect approached them near Herzl Street and Dumont Avenue and asked if they needed help, sources said.
The man hailed a taxi for them, loaded the drunken friend into the cab and then offered to walk the remaining woman home, sources said.
But what looked like a good deed took a dark turn when he ushered the woman through Betsy Head Park, where he asked her if she wanted to have sex, sources said.
When she refused, the brute raped her, according to authorities.
He then ran off with the woman's iPhone and wallet when she let out a scream, sources said.
The victim flagged down a passing driver, who called 911. An ambulance took the woman to an area hospital.
The suspect, described as in his mid-30s to early 40s, had a ponytail, facial hair and a black jacket with an orange lining, cops said.
He was still at large late Sunday, leaving locals on edge — and community leaders decrying the situation.
Activist Tony Herbert said "liberal organizations" that bail out crime suspects without a hard look are at least partly to blame for the city's dangerous streets. Saturday's rape suspect has yet to be identified, but Herbert said he was referring to the Robert F. Kennedy Human Rights foundation's recent mass bailout of people arrested.
"They are fighting to get these individuals out of jail, but they are not vetting them," he told The Post.
"This is a serious concern for us because the most vulnerable in our community, nine times out of 10, are our elders, our young people and particularly, our women," Herbert said at a press briefing on the attack. "We want the individual who committed this crime . . . arrested immediately."
Herbert announced a $2,000 reward leading to breaks in the case and urged women in the neighborhood to stay aware of their surroundings.
Home-health attendant Sharon Dickerson, 59, lives nearby and said she was angry.
"If you live in this community and you're coming home from work, you should be protected by the cops," she fumed. "It's unsafe. I'm angry because it can happen to me."
This story was originally published by the New York Post.
Source: Read Full Article