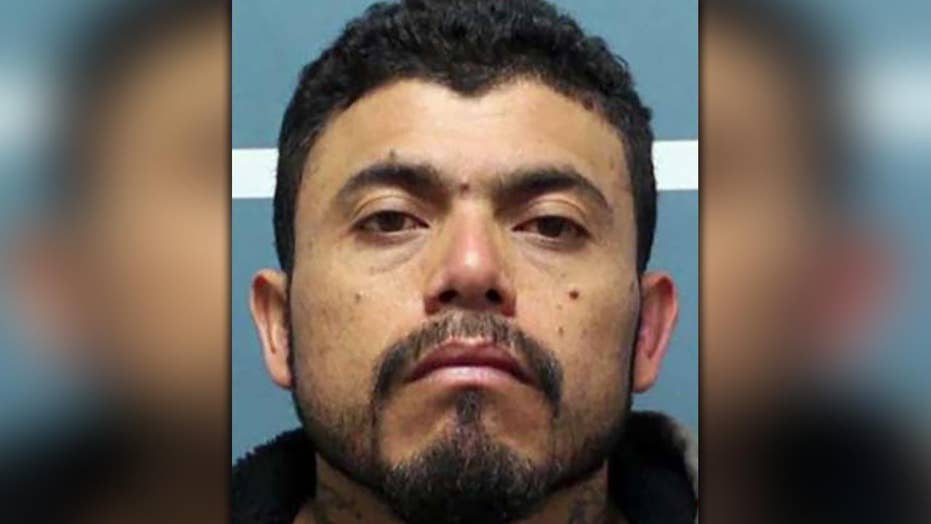 California shooting spree suspect was deported in 2014
A 36-year-old man who had been deported at least once and who owned a lengthy rap sheet died Monday after a day-long "reign of terror" in which he shot and killed someone, carjacked another person and led California police on a dangerous high-speed pursuit.
Gustavo Garcia, of Visalia, was pronounced dead at the scene of the crash on State Route 65 in Porterville when he was ejected from a stolen truck. Four others were injured, including one person who was in critical. Garcia, who was deported in 2014, had engaged in a gun battle with police and purposely tried to smash into other cars during the chase, officials said.
"We have one man that essentially [has] been on a personal reign of terror," Tulare County Sheriff Mike Boudreaux said at a news conference.
Garcia has a lengthy criminal record that dates back to 2002, including charges for illegal firearm possession and meth, according to the Fresno Bee. Before his 2014 deportation, Garcia had three Immigration and Customs Enforcement violations. Boudreaux wouldn't confirm Garcia's immigration status at the time of his death or what country Garcia originated from.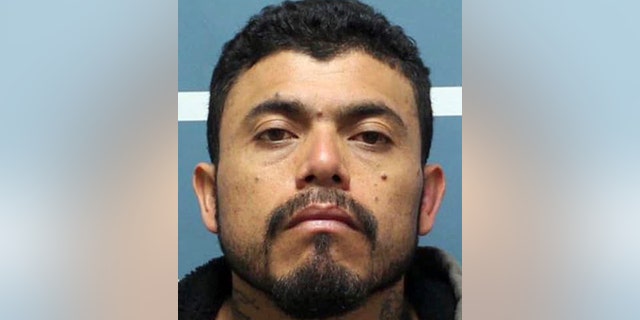 This undated photo provided by the Tulare County, Calif., Sheriff's Office shows Gustavo Garcia. Central California authorities say Garcia, who went on a robbery, shooting and carjacking rampage, died Monday, Dec. 17, 2018, in a high-speed crash during which he intentionally tried to smash into other cars.
(Tulare County Sheriff's Office via AP)
Garcia's rampage started at around 1 p.m. Sunday when he shot a farm worker who was in the middle of unpacking fruit in Exeter. The farm worker was expected to recover.
Moments later, Garcia robbed a convenience store with surveillance footage showing Garcia firing shots at the ceiling and demanding more than $2,000 in cash, according to the Fresno Bee. Police believe the shooting of the farm worker was meant to be a distraction for the robbery.
At 7:30 p.m., Garcia shot a Motel 6 guest in the arm and chest in Tulare, police said. Her wounds weren't considered to be life-threatening.
"She had made eye contact with the subject and he had followed her to her parking spot, where he got out of the car and for an unbeknownst reason began firing at her vehicle," Tulare interim Police Chief Matt Machado said.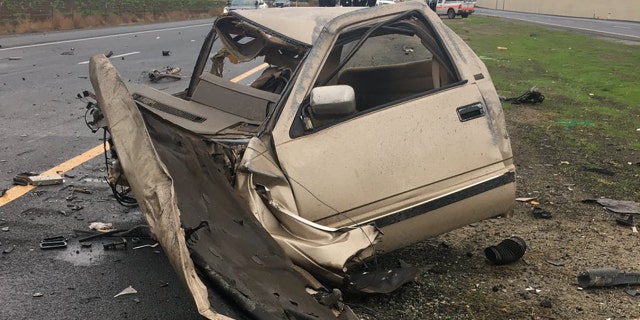 The remnants of one of the vehicles involved in a California highway.
(Tulare County Sheriff)
At around 1:30 a.m. Monday, Garcia shot up a Shell gas station near Pixley and then killed Rocky Paul Jones, 51, about an hour later outside an Arco AMPM in Visalia, police Chief Jason Salazar said.
"It appears his rampage and his acts of violence were random and they were not chosen targets, which makes it even more dangerous," Boudreaux said. "This person was targeting anyone who got in the way."
He then fired shots from the backyard of his ex-girlfriend's Visalia home as she and her children were inside. Police said the girlfriend and her children escaped unscathed.
Garcia fired shots into a home in the Sultana area and then crashed his car after a two-minute police chase during which he shot and hit pursuing sheriff's cars and deputies fired back.
Garcia then stole a truck at gunpoint from three farm workers and led authorities on a chase in which their speeds topped 100 mph on State Route 65. Garcia was driving the wrong way in traffic and appeared to be fixated on hitting other cars, California Highway Patrol LT. Scott Goddard said.
"We have one man that essentially (has) been on a personal reign of terror."
Garcia died after smashing into four cars, leaving one driver in critical condition and the other three minor injuries, Goddard said.
He "had no regard for human life, Boudreaux said.
Boudreaux added that 12 crimes involving Garcia were being investigated but the case was ongoing, according to the Fresno Bee.
Source: Read Full Article