At the end of Episode Four of the new True Detective, the narrative took a break from the slow, measured pace it had established to that point.
Suddenly, tensions in the small Arkansas community had reached a boiling point. Local salvage man Woodard (Michael Greyeyes) had just gotten cornered in his home by an angry group of armed men who chased him there in pickup trucks.
Unbeknownst to them, Woodard knew this day was coming and prepared for their arrival with arms and explosives. Over at police headquarters, Wayne Hays (Mahershala Ali) and Roland West (Stephen Dorff) learn of the situation and race to the scene of the standoff.
Just as they arrive, the gang's leader announces he's coming inside and kicks in the door. We hear a loud thud — possibly, an explosion — and the screen goes black. (Roll credits.)
Compared to what came before on Season 3 of True Detective, the audience got one hell of a cliffhanger heading into Super Bowl Sunday. But would HBO leave everyone hanging for two weeks by not airing Episode Five following the big game?
Despite what premium-cable networks have done in the past, HBO won't skip its showcase series this Sunday. In fact, HBO is making Episode Five available Friday so fans can get their Detective fix before the Super Bowl.
Episode 5 of 'True Detective' will be available to stream Friday 2/1.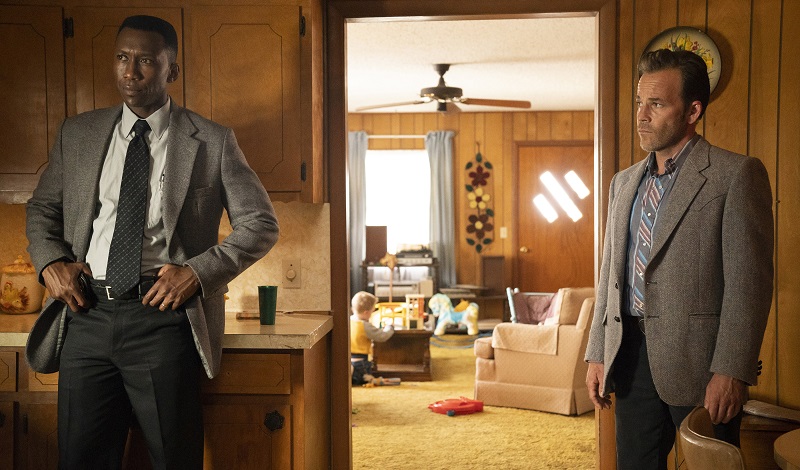 In what should be a relief to True Detective fans glued to the story so far, HBO will avoid scheduling games with Episode Five. It will still air Sunday, February 3 at its usual time (9 p.m. ET/PT) but be available to stream as of Friday February 1.
While it doesn't happen straight away (this being True Detective), the action will eventually pick up where it left off at the end of Episode 4. By the end, you'll know what came of the raid on Woodard's place and whether Hays and West could do anything to contain it.
All things considered, it's a nice gesture on HBO's part — if only an acknowledgment of how people stream shows on their own schedule anyway.
So make sure you take it in at some point in the coming days. Judging by an early screening we had, it's quite an episode. True Detective creator Nic Pizzolatto wrote and directed it.
Season 3 will wrap up in 3 weeks, with Episode 8 airing February 24.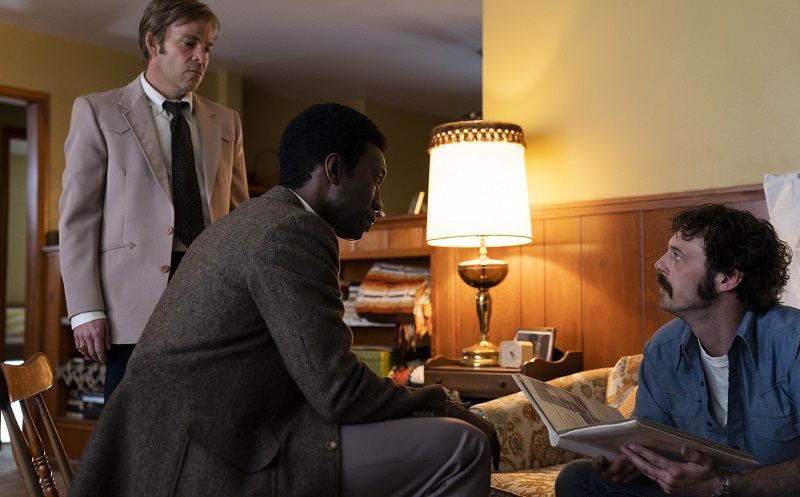 Following the screening of Episode Five, HBO will resume its usual schedule for True Detective for the rest of February. Episodes Six, Seven, and Eight (the series finale) will air on Sundays February 10, 17, and 24 at 9 p.m.
After that, you won't have True Detective to kick around unless Pizzolatto decides to give it another go and HBO agrees to a fourth season. (According to reports, Pizzolatto does have an idea in the tank, so who knows.)
But for now, Season Three deserves celebrating. It's officially brought True Detective back near where it was in its acclaimed first season. And Episode Five is going to make fans hungry for the rest of this installment.
Check out The Cheat Sheet on Facebook!
Source: Read Full Article