For the past 27 years, Quentin Tarantino has graced us with an abundance of films that have left lasting influences over pop culture.
From Pulp Fiction to Django Unchained, each one of Tarantino's films has received critical acclaim and many of us can't seem to picture the film industry without this gifted director.
Though he's had a very successful career, Quentin Tarantino could be looking at retirement a lot soon than many of us would like.
With the release of his ninth film Once Upon A Time In Hollywood soon to hit theaters, could it really be the last movie he makes?
Tarantino has talked about ending his career on 10 films
For the past few years, Quentin Tarantino has been pretty vocal about his plan to retire after releasing his 10th film.
Though he loves creating movies people just can't get enough of, Tarantino feels like his time as a director must come to an end eventually.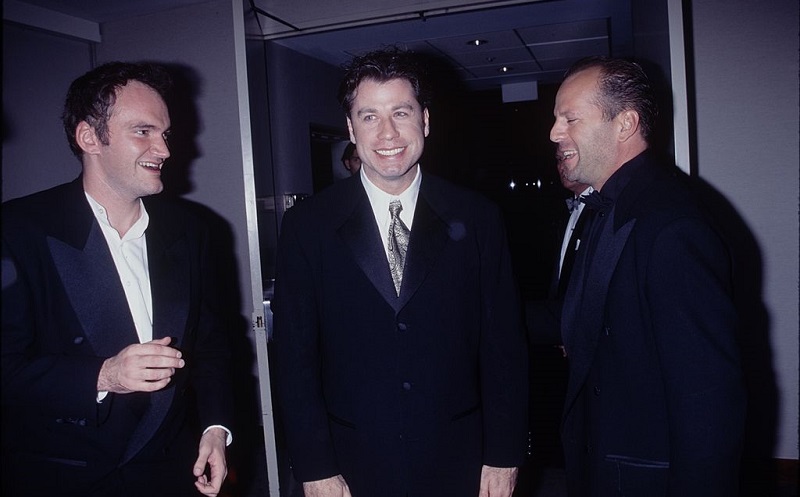 With the director's upcoming film Once Upon a Time in Hollywood being his ninth movie, Tarantino will dedicate himself to one more film after this then call it quits.
While some fans still doubt that Tarantino will give up on making films completely, the writer-director couldn't be more serious about his retirement plan in a recent interview with GQ Australia.
"I think when it comes to theatrical movies, I've come to the end of the road," he said. "I see myself writing film books and starting to write theatre, so I'll still be creative. I just think I've given all I have to give to movies."
In Quentin Tarantino's eyes, pulling out of the game while he's ahead is the best way to end his movie career since anyone can easily be replaced in the film industry.
"No, I don't think he's bluffing at all," says Pitt, when asked what he thought of Tarantino retiring. "I think he's dead serious. And I kind of openly lament that to him, but he understands the math of when he feels like directors start falling off their game. But he has other plans and we're not going to have to say goodbye for a long time."
The director is working on the newest installment of Star Trek
Since Quentin Tarantino is sticking to his word of doing 10 films before he retires, there have been rumors that the award-winning director is working a new Star Trek film.
Back in May, Tarantino revealed that he was working on a new adaptation of sci-fi cult classic and shared that he has plans of bringing an R-rated spin on the story.
Though there is no word of when the new Star Trek film will be released, Quentin Tarantino has mentioned a loophole about ending his career on 10 films.
"I guess I do have a loophole, [if] the idea was to throw a loophole into it," Tarantino said during the ReelBlend podcast by Cinemablend. "Which would be [to go], 'Uhhh, I guess Star Trek doesn't count. I can do Star Trek, but naturally, I would end on an original.'"
He continued, "But the idea of doing 10 isn't to come up with a loophole. I actually think, if I was going to do Star Trek, I should commit to it."
"It's my last movie. There should be nothing left-handed about it," Tarantino added. "I don't know if I'm going to do that, but it might happen."
Whether or not Quentin Tarantino continues making films after completing Star Trek, he will always go down in history as the world's greatest filmmakers and his retirement won't change that.
Source: Read Full Article