Running on CBS from 1990 to 1995, Northern Exposure is a comedy-drama TV series about a small, remote Alaskan town named Cicely. Primarily filmed in Roslyn, Washington, many critics are of the opinion that Cicely is widely based on the historic village of Talkeetna, Alaska.
Northern Exposure aired 110 episodes, winning 27 awards out of 57 nominations. Among the major awards, it received two Golden Globes, three Primetime Emmy Awards, and four Creative Arts Emmy Awards. Despite all the awards and praise from critics, as with all things, the show came to an end after five years.
Why did CBS cancel 'Northern Exposure'?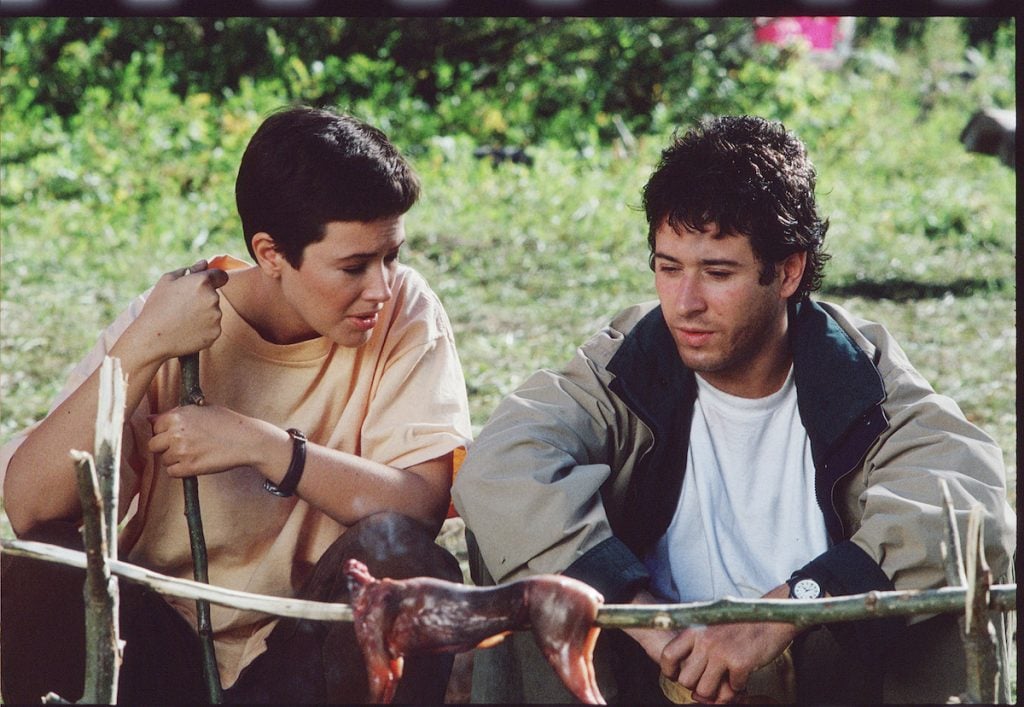 In July 1995, the LA Times published: "The show was the aurora borealis of TV–magical, mystical, musical. As it passes from the scene, a viewer reflects on its life-affirming nature." American literary, television, film, and cultural critic John Leonard referred to Northern Exposure as "the best of the best television in the past 10 years."
Unless you're emotionally akin to Oscar the Grouch from Sesame Street, most readers have a TV series or two that captivated them. When that series finally reaches its finale, it may feel similar to saying farewell to a close friend. As stated by the LA Times, if Woody Allen liked television, Northern Exposure would have been his favorite series. Dealing frequently with mortality, loyal fans handled the show's expiration gracefully.
However, while the show ended gracefully, the catalyst that resulted in its cancellation was anything but graceful. The beginning of the end started when the show lost Rob Morrow who played Joel Fleischman, the doctor from New York. While details seem sketchy, the LA Times reported in July 1992 that Universal Pictures sued Morrow for allegedly breaching his contract.
The article states: "Morrow is said to be demanding double the $30,000 per episode he currently receives, even though he signed a standard seven-year contract with built-in salary increases when the sleeper series premiered two summers ago." Morrow's lawyer declined to comment further, but Universal wasn't shy about stating it was "actively pursuing a recast." In other words, the film production and distribution company preferred to gamble with a replacement rather than bend to Morrow's demands.
'Northern Exposure' caught fire and quickly burned out
While Northern Exposure began centered around the tale of urban-dwelling Dr. Joel Fleischman, the focus gradually shifted towards the oddball residents of Cicely, Alaska. After all, the series has a natural shelf-life built into it, with Joel only obligated to remain in Cicely for four years. CBS added an extra year to the script midway through, ostensibly an artful critique of Morrow's tumultuous contract negotiations.
Presumably, Joel would have returned to New York at some point, with various alternatives if the show were to continue longer. For example, Joel fell in love with Maggie and chose to stay or he merely grew to like living in Alaska.
Nevertheless, due to the show's delicate dynamic, either option could've potentially been equally problematic. Thus, as Roger Ebert surmised, "it probably shouldn't be that surprising that a show with such creative power, commercial success, and critical acclaim had such a quick burnout."
'Northern Exposure' was TV's first holistic series, according to USA Today
As USA Today put it, Northern Exposure's sixth season "shook up the formulaic prime-time world with what might be called TV's first holistic series." It catered to viewers' emotional and inner well-being. Using material mainstream dramas lacked back then, Northern Exposure featured things ranging from Jungian debates and lesbian partnerships to Native American mysticism.
"Plato meets Pluto," it's cartoonishly philosophical, which might be why it ranked 53rd on the Writer's Guild of America list of the 101 best-written TV series. If you want to stream Northern Exposure, you're out of luck. However, you can purchase the complete series on DVD on sites like Amazon.
Source: Read Full Article