When you think of Prince Andrew and his ex, Sarah Ferguson, one thing that comes to mind is Fergie's infamous toe-sucking scandal which spelled the definite end to their marriage. However, the Duke and Duchess of York had problems long before that and it left Ferguson alone for much of the time they were married.
The pair tied the knot in 1986 at Westminster Abbey. Two years after saying "I do," Ferguson became pregnant with their first daughter. Although it was supposed to one of the happiest times in her life to share with her husband they weren't together ad it was heartbreaking for Fergie. Here's why the duchess spent her first pregnancy alone.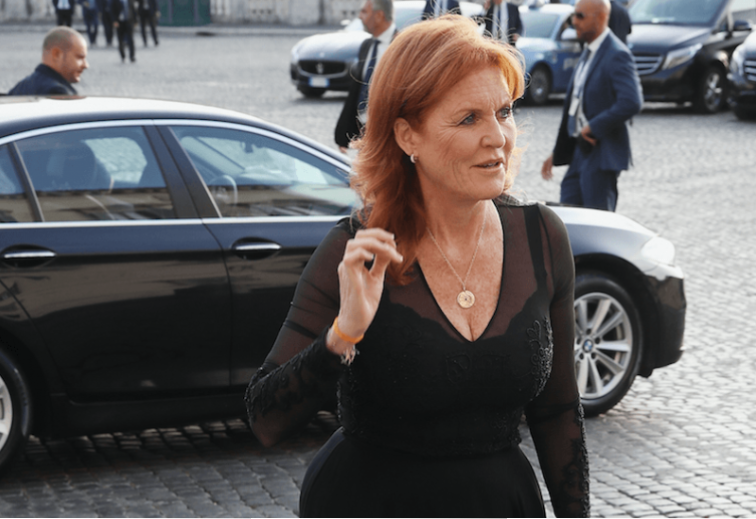 The reason Ferguson says she spent her first pregnancy alone
Ferguson learned she was pregnant with their first child, Princess Beatrice, in 1988 but because of his naval career, Andrew couldn't be by his wife's side while she prepared for the birth of their baby. His demanding job meant that the couple could only see each other 40 days a year.
"I married my boy, who happened to be a prince and a sailor because I loved him–and still do–my only condition being, 'I have to be with you.' And two weeks after the wedding, the courtiers told Andrew, who thought he'd be stationed in London, 'You have to go to sea,'" Fergie recalled to Harper's Bazaar. "I spent my entire first pregnancy alone … when Beatrice was born, Andrew got 10 days of shore leave and when he left and I cried."
The pair did have one more child, Princess Eugenie, a few years later but that did not cure their problems and they decided it was best to officially separate.
When she and Prince Andrew got divorced
They separated in 1992 and in August of that year scandalous pictures of the duchess sunbathing topless while getting her toes sucked by American businessman John Bryan went public. Because of the scandal Fergie was shunned by most of the royal family.
She and Andrew, however, remained close and committed to co-parenting their daughters but pressure from Andrew's relatives to end their marriage mounted and in 1996 they divorced.
Fergie later admitted that she never wanted a divorce from the prince but had to because of  "circumstance."
What their relationship is like today
View this post on Instagram
Great day with my family @ascotracecourse @hrhthedukeofyork #Beatrice @princesseugenie #royalascot #racing
A post shared by Sarah Ferguson (@sarahferguson15) on
Despite ending their marriage, the Duke and Duchess of York have maintained a very good relationship over the years. In fact, the former couple still lives together at the Royal Lodge in Great Windsor Park. Not only that but they have attended events together over the years and have always shown unwavering support for one another. Their actions have led many to believe they'll get back together one day.
There's no telling if that could happen in the future but for now they refer to themselves as "the happiest divorced couple in the world."
Read more: What Sarah Ferguson's Relationship With Queen Elizabeth II Is Really Like?
Follow The Cheat Sheet on Facebook!
Source: Read Full Article