With Prince Harry and Meghan Markle's baby due in spring 2019, the Duke and Duchess of Sussex are likely thinking about future milestones, including their little prince or princess's christening. Who will be Prince Harry and Meghan Markle's baby's godmother? Some believe the duchess could select a couple of her closest friends, including Benita Litt, ahead of the ceremony. Who is Benita Litt? Find out more about Meghan Markle's long-time friend, ahead.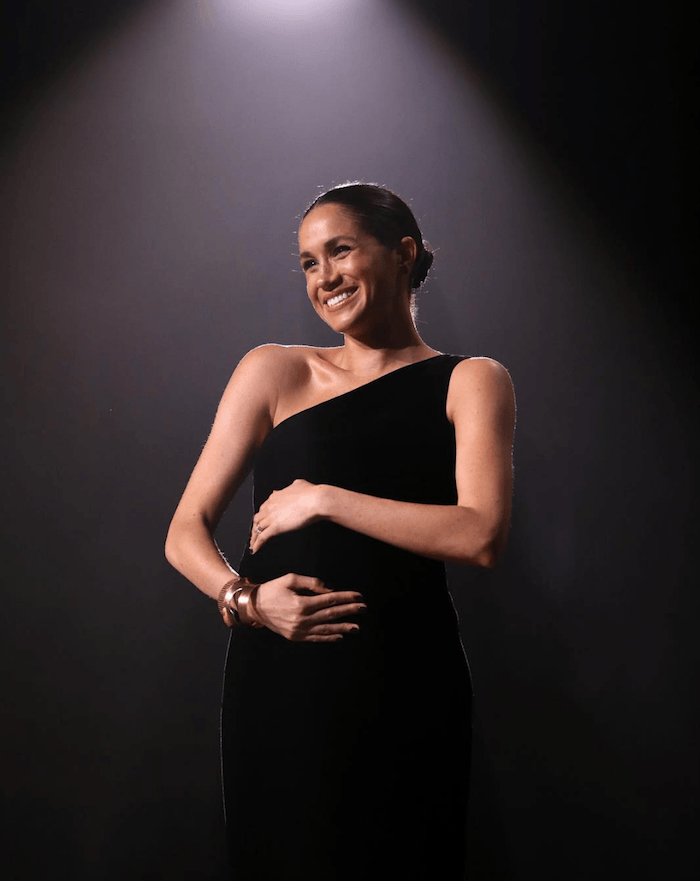 Meghan Markle's BFF, Benita Litt could be her baby's godmother. | E! News via Instagram
Meghan Markle and Benita Litt's relationship
Little is known about Meghan Markle and Benita Litt's relationship. However, one thing is for certain: She is one of the Duchess of Sussex's oldest and closest friends. Benitta Litt once worked as a branding expert and entertainment lawyer, which is how some believe she and Meghan Markle met.
In addition to her work as an entertainment lawyer, Benita Litt also founded a line of travel-inspired carryalls called Legend of Lido, where she and her friend, Krista Lissner are co-CEOs. She allegedly started the fashionable company "to support local charities while helping women be fashionable and chic, yet intelligent and giving at the same time," according to her WayFarer Foundation bio. Speaking of the WayFarer Foundation, Benita Litt is also a board member at the non-profit organization. In addition, she attends countless charity events and has even accompanied Meghan Markle at One Young World Summit.
Meghan Markle and Benita Litt are, without a doubt, ultra-close. In fact, Meghan Markle is godmother to Benita Litt's daughters, Remi and Rylan — which is why some speculate she could return the favor. The duchess asked Benita Litt's daughters to be in her royal wedding party in May 2018 and has even spent Christmas with the Litt family (prior to joining the royal family, of course).
Their close relationship is one of the many reasons why Benita Litt could be at the top of Meghan Markle's godmother list. However, the duchess has a handful of other close friends also worth considering. Here are some of the top contenders for Prince Harry and Meghan Markle's baby's godmother.
Princess Eugenie
In the royal family, siblings are rarely named godparents — which is why Prince Harry and Meghan Markle likely won't ask Prince William and Kate Middleton. However, certain family members could still be godparents to the future prince or princess. Case in point: Princess Eugenie is in the running for their royal baby's godmother. Prince Harry's cousin is allegedly very close to the Duke and Duchess of Sussex. She even went to Toronto to visit Meghan Markle when she and Prince Harry were dating. In addition, Prince Harry and Meghan Markle double date with Princess Eugenie and her new husband, Jack Brooksbank in London.
Jessica Mulroney
Another possible godmother for Prince Harry and Meghan Markle's baby? Jessica Mulroney. The Canadian stylist and long-time friend of Meghan Markle's has an ultra-close relationship with the Duke and Duchess of Sussex and even helped Meghan Markle plan her wedding (Mulroney is a bridal stylist). On top of that, her twin sons and daughter were in Prince Harry and Megan Markle's royal wedding party. The royals have also stayed with Mulroney's family in Toronto, Canada.
Priyanka Chopra
Meghan Markle's actress BFF, Priyanka Chopra could also be named godmother to Prince Harry and Meghan Markle's baby. Meghan and Priyanka met in 2016 — the same year she met Prince Harry — at the ELLE Women in Television dinner and have remained close ever since. Given their close relationship and support for each other's life changes (like Meghan, Priyanka also got married this year), the duchess could name her friend godmother to her royal baby.
Serena Williams
Next to Benita Litta, Serena Williams is one of the most obvious choices for Meghan Markle and Prince Harry's baby's godmother. The duchess considers the tennis pro her closest friend and confidente. They support each other's careers (the duchess has attended several of Serena's matches), life changes (Serena was at the royal wedding earlier this year), and are always there for each other. Chances are, Serena Williams, who is a new mom herself, is already offering the Duchess of Sussex pregnancy and parenting advice.
Check out The Cheat Sheet on Facebook!
Source: Read Full Article