CBS' popular crime drama, NCIS, has been building a concrete fan base since it dropped in 2003. The show follows Washington D.C.'s Naval Criminal Investigation Service's Major Case Response Team as they solve case after case. The show is exceptionally realistic which had led fans to question the relationship between the NCIS they see on TV and the real thing. Let's take a closer look at the real NCIS and where it's located.
What is NCIS?
NCIS is a civilian agency comprised of 2,000 personnel across 191 locations in over 41 different countries. While they have a lot of similar responsibilities as standard detectives and police officers, their focus is on crimes involving the Navy and Marine Corps and they report directly to the Secretary of the Navy. NCIS agents are trained in four different areas of expertise.
Criminal investigations: Real world NCIS agents focus on crimes surrounding Navy and Marine Corps service members as well as crimes that are impacting either military service.
Counterintelligence: An activity designed to protect one agencies intelligence program against the opposition. Counterintelligence works towards preventing and stopping spy attempts, intelligence collection, and any attempts of sabotage by enemy entities.
Counterterrorism: Any and all efforts to stop terrorism. Offices incorporate military tactics and techniques that various agencies use to thwart terrorist attempts.
Cyber: The NCIS takes cybercrime very seriously, so it's not surprising they have units dedicated to handling network breaches, malware and other viruses, and phishing scams.
Is there an NCIS in Washington D.C.?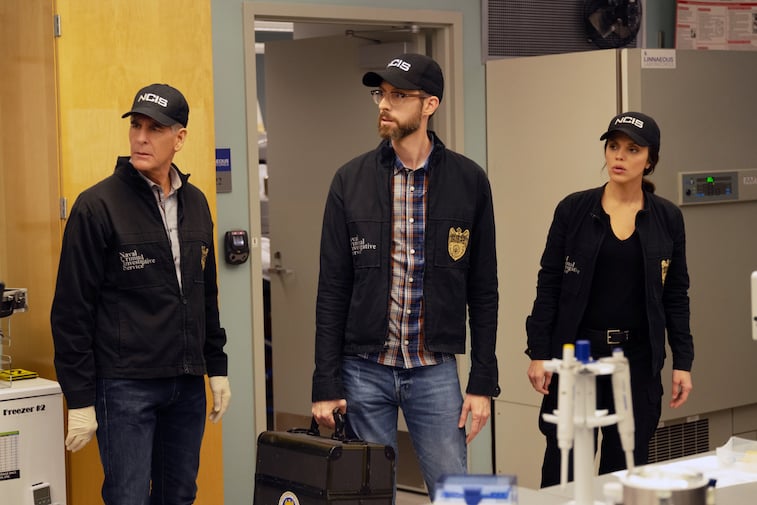 Special Agent Jethro Gibb, played by Mark Harmon, leads an NCIS team that is stationed in Washington D.C., but is there really a station there? On the official website of the U.S. Navy, there is a list of all of the current locations. There are three in Washington D.C. alone! There's a Cyber Operations Field Office (CBFO) that works on their cyber strategies. There's a Global Operations office which provides Law Enforcement and Counterintelligence capabilities. There are several subordinate offices underneath Global Operations including Strategic Support, Special Projects, Tech Services, Forensics, Polygraph Services, Protective Ops, and Contingency Response offices.
The final D.C. office is the Washington Field Office (WFO) which is responsible for Delaware, the District of Columbia, Maryland, West Virginia, and parts of Virginia. Its subordinate offices include NCISRA and NCISRU located in different counties across the aforementioned states. All three offices are located aboard Joint Base Anacostia-Bolling; 2713 Mitscher Road South West Building 168 Suite 100. So, while there are several NCIS locations in D.C., there is no office dedicated to a Major Case Response Team.
Where is NCIS headquarters?
Fans of the show may think that NCIS HQ is located in Washington D.C., but surprisingly, it isn't! NCIS Headquarters is located at 27130 Telegraph Road in Quantico Virginia. The address is that of the Russell-Knox Building which is on a Marine Corps Base. The big HQ is the center of operations for any and all NCIS missions across the board. It keeps an eye on all of the field offices as well as their subordinate components.
What about the other NCIS locations?
There are NCIS offices all around the globe. In the states, the civilian agency has bases in Camp Lejeune, North Carolina; Glynco, Georgia; Camp Pendleton, California; Norfolk, Virginia; Newport, Rhode Island; Silverdale, Washington; Mayport, Florida; San Diego, California; and of course the several offices in Washington D.C.
International offices are located in Yokosuka, Japan; Naples, Italy; Pearl Harbor, Hawaii; Juffair Bahrain (the Middle East); and Semebawang, Singapore. The sheer amount of office show just how large the agency is, and considering its reach it's typically the first federal enforcement agency called upon when American interests are impacted overseas. That also explains why the agency has inspired one of the best law enforcement shows on television as well as several spin-offs.
Source: Read Full Article