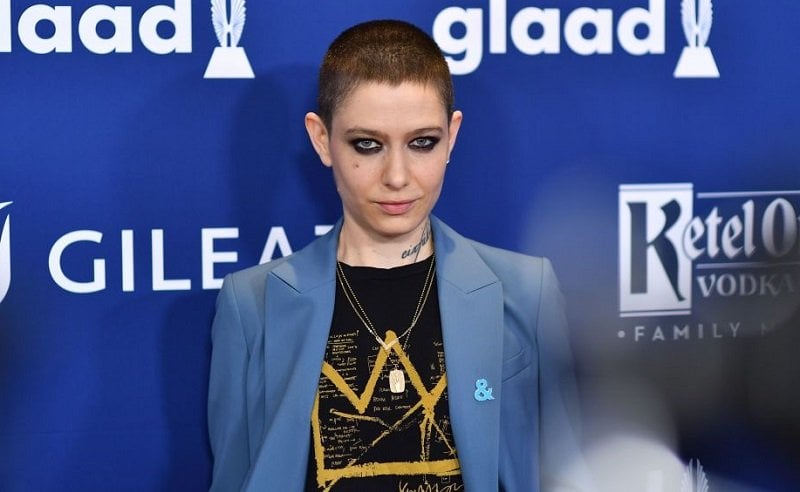 Asia Kate Dillon attends the 29th Annual GLAAD Media Awards at The New York Hilton Midtown on May 5, 2018 in New York City. | Angela Weiss/AFP/Getty Images
For many fans of Showtime's Billions, the rise of Taylor Mason in Season Two was just what the show needed. Taylor, the non-binary gender identifying character played by Asia Kate Dillon, "the first non-binary gender identifying actor to ever be cast in a major television series," quickly became a force at Axe Capital.
By the end of Season Three, the brilliant Taylor went from making Wags uncomfortable ("My pronouns are they, theirs, and them.") to making Bobby Axelrod a poorer man. In fact, Taylor felt no remorse about poaching billionaire investors and Axe employees (e.g., Mafee) for their own company.
We'll have to wait until 2019 to see how Taylor Mason Capital fares in Season Four of Billions. However, Asia Kate Dillon fans can catch the unique actor's performances in other productions. In fact, you could consider their role in a popular Netflix series as Dillon's acting breakthrough.
Dillon on 'Orange Is the New Black'
Fans of Orange Is the New Black, which will launch its seventh season in 2019, might recognize Dillon from a few years back. They played the role of Brandy Epps, a white supremacist inmate, in eight episodes during Season Four. For Season Five of Orange, Dillon returned for another 11 episodes as Epps.
One-off roles in Younger and Master of None preceded that part in the long-running Netflix series. Coming up in 2019, Dillon has feature film roles for fans to enjoy. They will play The Adjudicator in John Wick: Chapter 3 alongside Keanu Reeves, Halle Berry, and Laurence Fishburne.
Dillon also has one of the roles with top billing in the feature film The Outside Story, which is due to arrive in 2020.
Nominations for Dillon's work as Taylor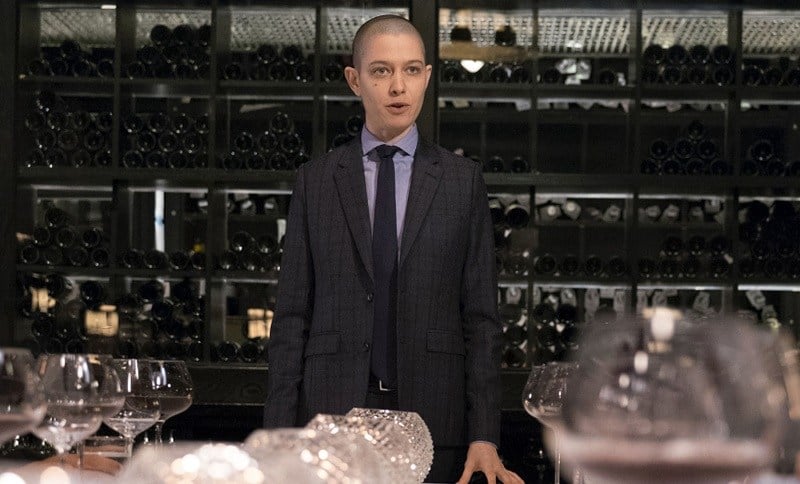 Dillon's turn as Taylor has earned her two nominations for Critics' Choice Awards. | Showtime
As fans gear up for for Dillon's Taylor Mason on Billions, it won't hurt to keep an eye on January awards shows. For the second straight year, Dillon landed a nomination for Best Supporting Actor in a Drama Series at the Critics' Choice Awards.
They will be up against Noah Emmerich (The Americans), Shea Whigham (Homecoming), and four other performers for the award. Their 2019 nomination marks the second consecutive honor for their work on Billions. To give you an idea of what the industry thinks about Dillon's work, theirs is the show's only nomination for the latest season of Billions.
Once you've run through Dillon's other work as a performer, we suggest reliving some of the great moments from the last two seasons — especially in Season Three, when the character really starts feeling it.
Exchanges like these (with Mafee, played by Dan Soder) over lunch choices are priceless.
Taylor: What makes you think I'm a vegan?

Mafee [confused]: You're not?

Taylor: Of course I'm a vegan.
Scenes between Taylor and Wendy Rhoades (Maggie Siff) also sparkle. Aside from the dueling between Chuck and Axe, the Taylor-Wendy battles of Season Three are the stuff the show's fans keep coming back for.
In Season Four, Taylor will have a new COO (played by Samantha Mathis) to add to the drama.
Check out The Cheat Sheet on Facebook!
Source: Read Full Article