On Dec. 13, the mid-season finale All American Season 4 premiered on The CW. After the gripping ending, fans wanted to know when the sports drama would return. Not only did the finale end on several cliffhangers, but it left fans asking a slew of questions that desperately need answers. So, when does All American return after the mid-season finale?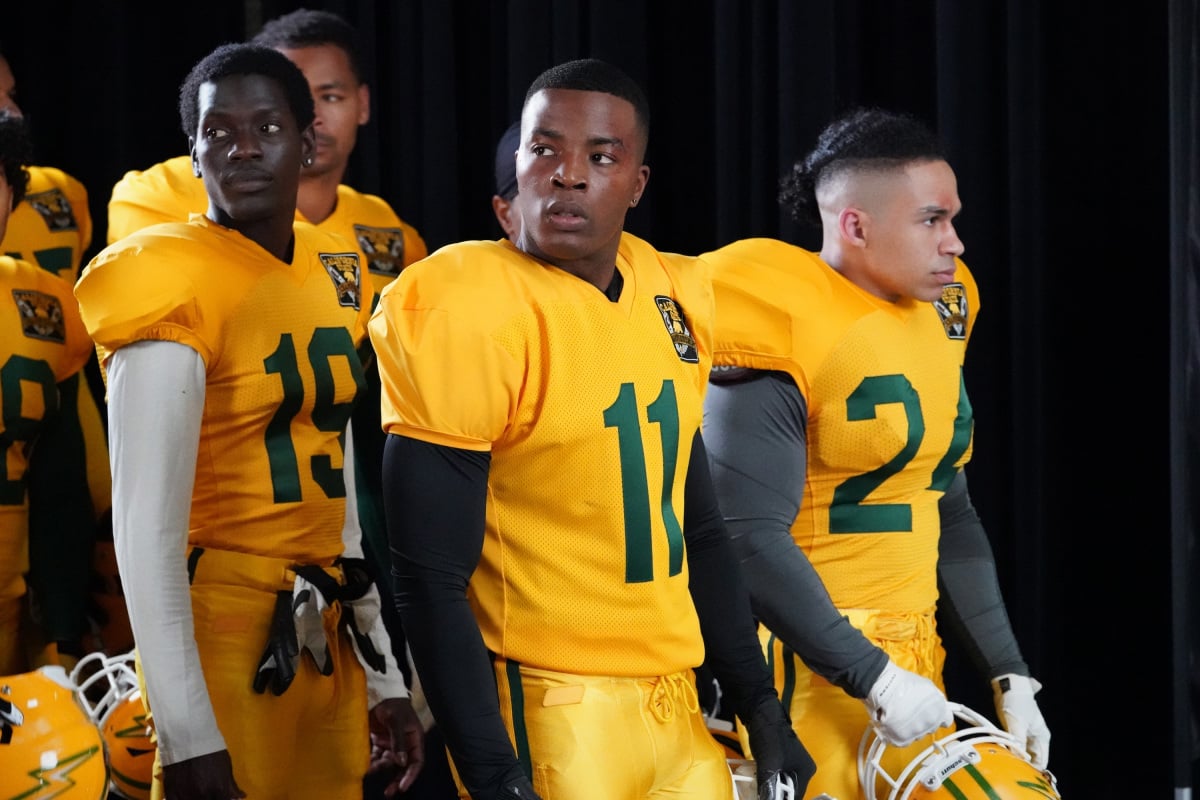 'All American' Season 4 returns in February 2020
The mid-season finale ended on several cliffhangers, leaving fans wanting their burning questions answered. So, when does All American Season 4 come back to The CW? It seems fans will have to wait a little bit for the second half to air on the network. Per Distractify, the mid-season will air on Monday, Feb. 21 at 8 PM EST. 
But fans should expect another treat on premiere night. After the mid-season premiere, All American: Homecoming will have its series debut. The spinoff series follows Simone Hicks (Geffri Maya), an aspiring tennis player from Beverly Hills. As a freshman, she attended Bringston University, an HBCU located in Atlanta, Georgia. The series will highlight the HBCU experience.
'All American' showrunner wants to 'introduce the HBCU experience' to young viewers
All American executive producer Nkechi Okoro Carroll will serve as a writer on the spinoff series. In an interview with Entertainment Weekly, Caroll revealed that she wants viewers to see the HBCU experience. While growing up, her only exposure to that world was through Black sitcoms such as A Different World. The Cosby Show spinoff centered around students attending Hillman College. During the interview, she explained why she wanted to introduce the HBCU experience to a new generation of viewers.
"This is my way of hoping I can introduce the HBCU experience and widen the horizon for our youth as a whole," Carroll explained. "I'm completely surrounded by people who went to HBCUs, and [they have this] sense of finding themselves and finding a place where they felt permission to be whatever version of Black they were and really explore what that means."
Meanwhile, All American: Homecoming star Geffri Maya shared that she's excited to bring Simone's story to the small-screen. "These kids, especially kids that look like me, deserve to be inspired, celebrated, and motivated," she explained. "To be part of something so monumental matters to me."
How to watch 'All American' Season 4
If you want to catch up on All American Season 4 before the mid-season premiere, the sports drama is available to stream on The CW's official website and the app. There is no subscription needed to make an account. New episodes drop the day after the episode airs on television. The app is available on Roku, Amazon Fire TV, VIZIO Smart TV, Chromecast, Android TV, Airplay, Apple TV, and Xbox. Also, potential viewers can download the app on any iPhone or Android device. 
Source: Read Full Article