Hallmark has left Hearties hanging. As fans wait to learn whether When Calls the Heart will be renewed for Season 10, they're left to ponder some storylines that were left unresolved in the show's season 9 finale, from whether a long-time Hope Valley resident is going to prison to the cause of a fire that destroyed a town landmark. Here are four of the biggest questions we have after watching 'Rock, A Bye, Baby.'
[Warning: This article contains spoilers for When Calls the Heart Season 9.]
Will Henry Gowen go to prison?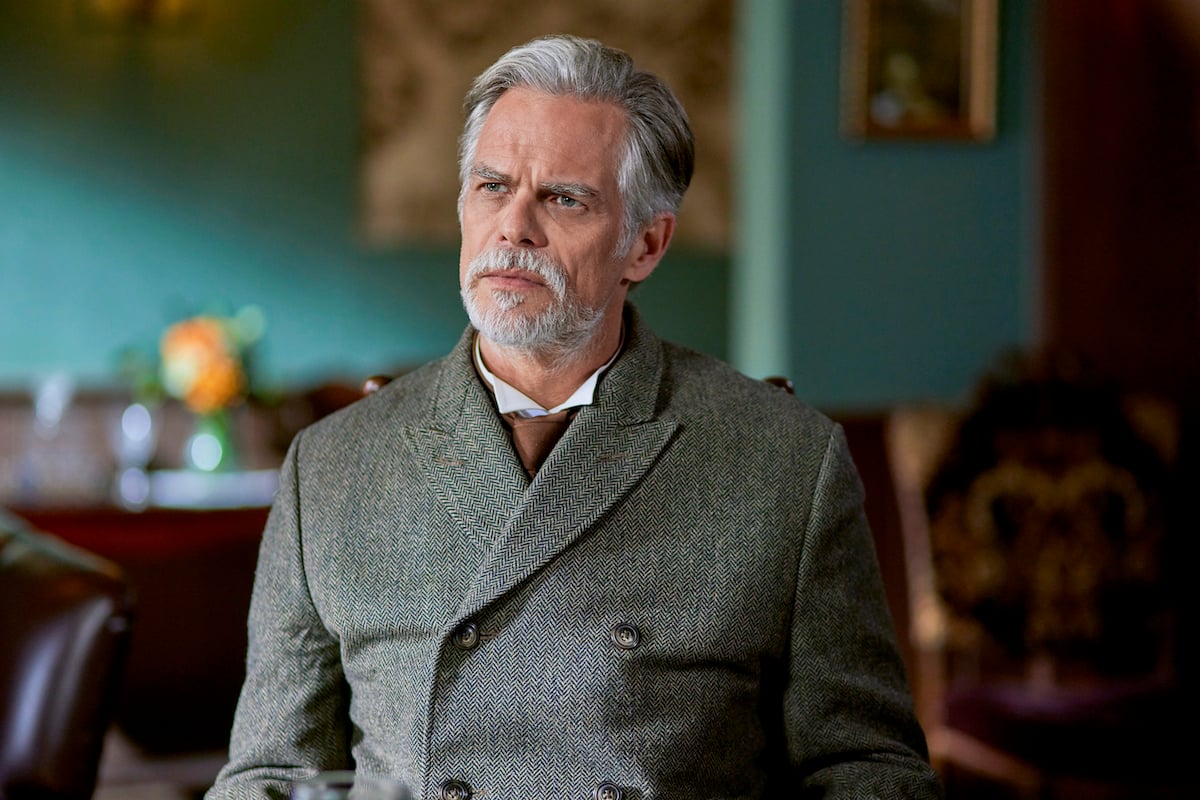 Henry Gowen (Martin Cummins) has come a long way since season 1. The businessman has come to blame himself for the mine explosion that occured on his watch and which killed so many men. So when he realized that selling his shares of the oil business was likely to lead to the reopening of the mine, he decided to take drastic action. He set an explosion that caused a cave-in and rendered the mine unusable, at least temporarily. 
Bill (Jack Wagner) ordered Henry to get out of town because Smith and the other investors weren't going to let his crime go unpunished. But in the season finale, Henry rolled back into Hope Valley in a prison wagon, having turned himself into the authorities. As Henry sat in the Hope Valley jail, Bill told him he'd do what he could to keep him out of prison, but his options were limited.
Henry seems at peace with his possible fate, perhaps because he believes it's a way to atone for his role in the deaths of dozens of men. But will he actually end up being convicted? Bill is a good lawyer, but given his health problems (more on that below), will he be able to mount the kind of strong defense Henry needs to stay out of prison?
Is Bill Avery going to be OK (and what's up with him and Molly)? 
Bill spent much of When Calls the Heart Season 9 ignoring a nagging cough – and the persistent pleas from Molly (Johannah Newmarch) and Faith (Andrea Brooks) to get a chest X-ray that could diagnose the problem. Eventually, Bill gave in, and the news wasn't good. While he didn't explicitly say that he had cancer, he told Elizabeth (Erin Krakow) that he'd be spending time in Union City for treatment. Another ominous sign? He was getting his affairs in order, including updating his will.
Bill told Elizabeth that she didn't need to worry and that he was just doing some commonsense estate planning. But it seems there's a good chance that his health problems are more serious than he's letting on, raising fan fears about the character's future on the show. 
If there's a silver lining to Bill's illness, it's that it may have pushed him and Molly to be more honest about their feelings for each other. They've had a flirtatious relationship for a while, but so far, neither has made a move. But Molly ended up accompanying him to his doctor's appointment in Union City. We didn't see what happened while they were out of town, but Molly had some big news to share with Faith when she returned. Could she and Bill have finally opened up to each other about their true feelings now that he's facing his own mortality?
Are Nathan and Mei an item? 
Nathan (Kevin McGarry) started out season 9 still nursing a broken heart after Elizabeth's rejection of him. But he perked up when Mei Sou (Amanda Wong), arrived in town to take a job at the new pharmacy. The two seemed to have eyes for each other, but complications involving a man who claimed to be Mei's husband put any chance at romance on hold, especially when she had to return to Chicago to deal with the issue.
Mei returned to Hope Valley in the season 9 finale. That seems to set the stage for a romance between her and Nathan in a potential season 10. But there's another woman who's also interested in the Mountie. Faith confessed to Molly that she'd developed feelings for Nathan. However, she didn't feel she could act on them because he was her patient. When Mei returned, she insisted she was relieved, as it mean Mei and Nathan could pursue a relationship. But where does Nathan's heart lie? It's hard to discount that charged moment Nathan and Faith shared in the surgery. 
In an interview with ET, When Calls the Heart co-executive producer and writer Elizabeth Stewart declined to confirm that Mei and Nathan were now a couple. "​​I don't think it's safe to assume anything when it comes to love and relationships, especially in Hope Valley!" she said. 
Who (or what) started the saloon fire?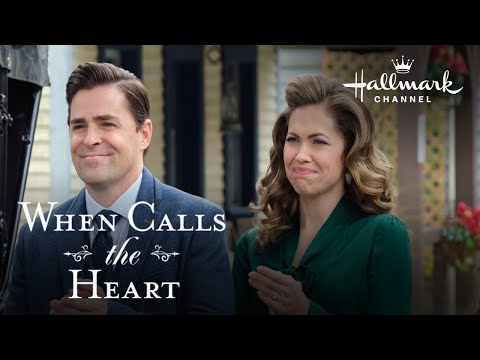 Finally, the When Calls the Heart Season 9 finale featured a massive fire at the Queen of Hearts saloon. While no one was seriously hurt in the blaze, it appeared to have completely destroyed the building. But what caused the fire is a mystery. It could have been a tragic accident. But there's a chance it had a more sinister cause. Lucas's (Chris McNally) dealings with Wyman Walden (Wesley Salter) seemed to be behind him now that the shady businessman is behind bars. But could one of his associates have targeted the saloon as an act of revenge? 
Whatever the cause, the saloon fire leaves Lucas in an interesting position, professionally speaking. He's already sold his shares in the oil company and now his other business has been destroyed. He and Elizabeth are engaged, but he'll need to find some other career soon, both to occupy his time and support his new family.
For more on the entertainment world and exclusive interviews, subscribe to Showbiz Cheat Sheet's YouTube channel.
Source: Read Full Article