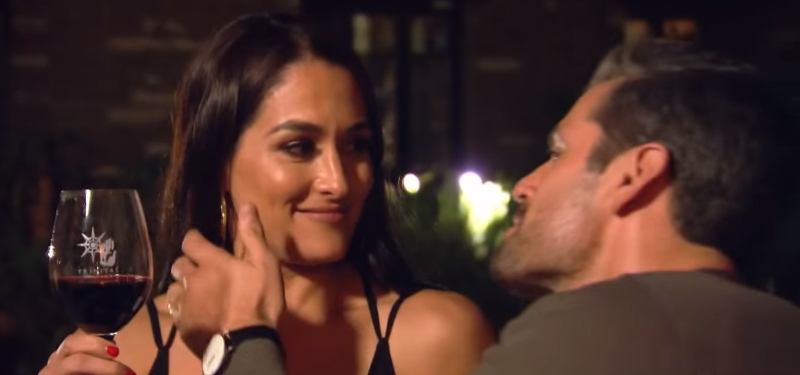 Nikki Bella and Peter Kraus in Total Bellas | E!
Total Bellas is coming back for Season 4. This is right after the season where Nikki Bella and John Cena had their heartbreaking breakup on television. It looks like the wrestler is moving on by dating again in this new season and that includes Peter Kraus from The Bachelorette. So what is the real reason the two went on a date? Here is everything you need to know.
Nikki Bella's mom reportedly is a huge fan of The Bachelorette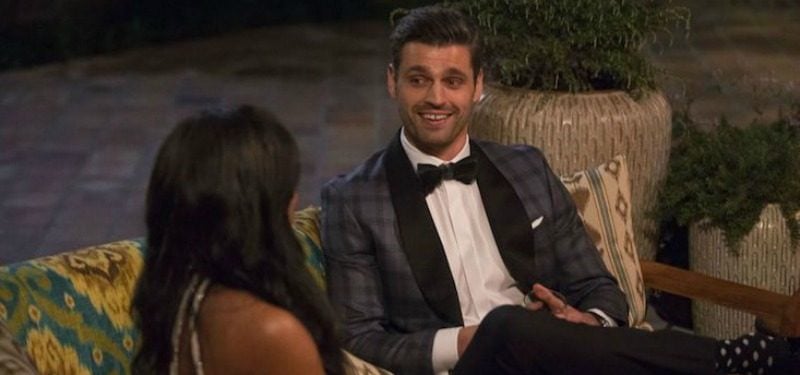 Peter Kraus and Rachel Rachel Lindsay on 'The Bachelorette' | ABC
If you're a fan of The Bachelorette, then chances are you know who Peter Kraus is and love him. He was on Rachel Lindsay's season of the show and he made it all the way to the end but refused to propose. So the two reality stars went their separate ways. Fans really wanted Kraus to become the next bachelor but it didn't happen.
Now he is on Total Bellas and he goes on a date with Nikki Bella. How did that come about? A source told TMZ that her mother is a huge fan of The Bachelorette and suggested to her that she might see something in Kraus.
Things reportedly didn't take off between her and Peter Kraus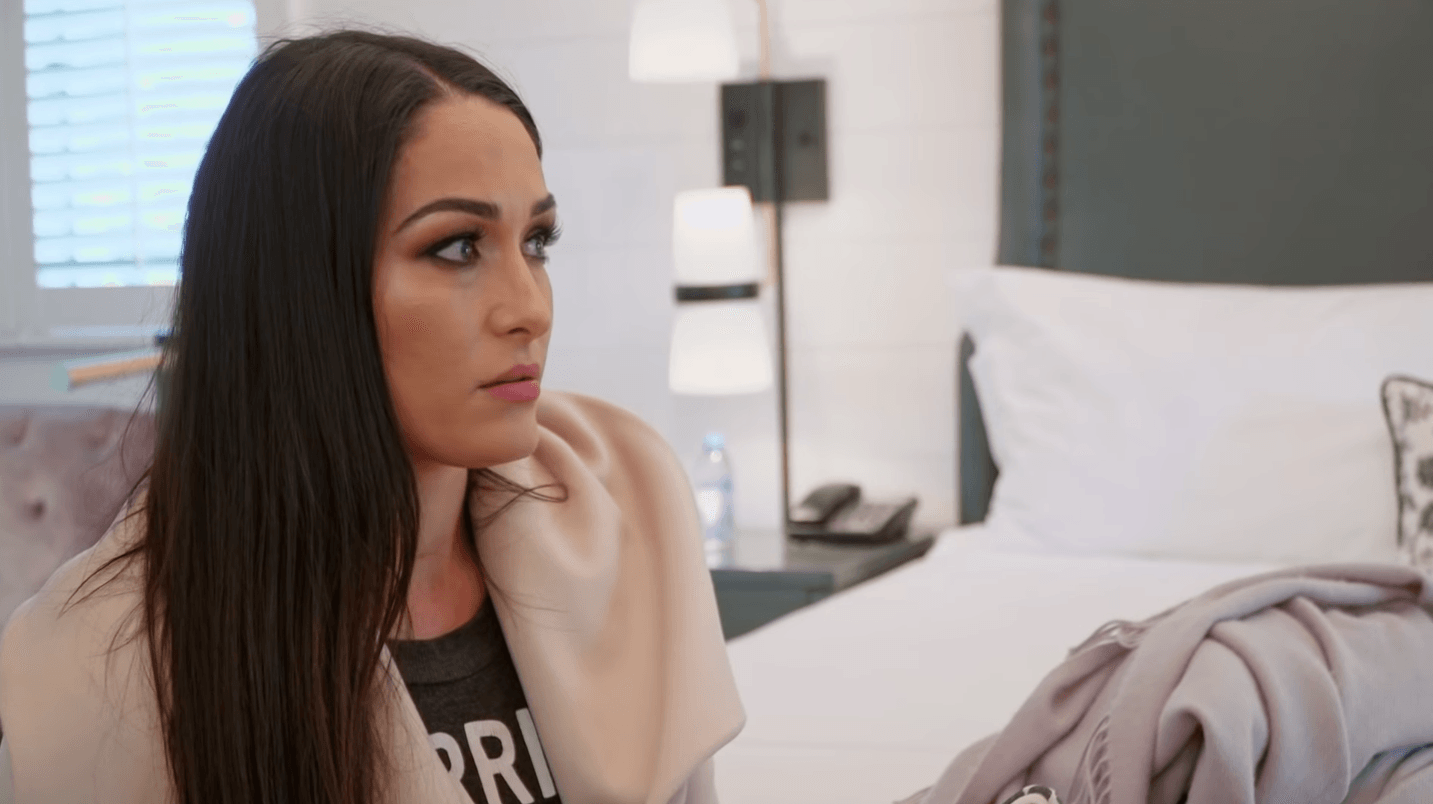 Nikki Bella breaks up with John Cena | E!
The date between Nikki Bella and Peter Kraus looks sweet. The two reportedly went on a gondola ride and drank wine. But it reportedly doesn't end with a kiss because Nikki Bella turned away. Apparently, she isn't quite ready to get into anything serious after her breakup with John Cena yet.
The wrestler also isn't hiding the fact that their date didn't lead anything to more. She told Entertainment Tonight that she's "single… but not ready for mingling yet." Why?
"I just feel like I'm at that age where I'm discovering who I really am and what I want out of life and just, like, independence," she continued. "It is scary and you do have these moments of like, 'What am I doing?' — and fear. I just kind of am liking the challenge."
Nikki Bella and John Cena were previously engaged but announced that they were calling things off. The whole breakup was covered in Total Bellas Season 3. The main struggle in their relationship was how they felt differently about having children. The two also left things off kind of having feelings for each other.
"John is such an amazing man," she told Entertainment Tonight after they broke up. "He really is the love of my life. I truly hope one day that we can work it out and get back together. I think there is hope." Cena also had some kind and hopeful words when asked about her. He said on Today, "I don't want anybody else…I don't have any other hopes other than maybe one day that we can work it out."
It seems like they are moving on. For Nikki Bella that includes going on dates and having fun on this new season of Total Bellas. It might not work out with Kraus but it's at least fun to have a crossover with The Bachelorette world.
Read more: Peter Kraus No Longer Talks to This 1 Person from 'The Bachelorette'
Check out The Cheat Sheet on Facebook!
Source: Read Full Article