In The Bachelorette Season 18, Michelle Young and Nayte Olukoya completely fell in love. Upon their first meeting, the noble suitor received a First Impression Rose. In the end, he received the last rose from Michelle, and the two later got engaged. And, it seems the couple is still going strong after the season finale. The newly engaged couples shared cute couple photos on Instagram during the holiday season.
Michelle and Nayte share couple pictures on Christmas day
https://www.instagram.com/p/CX6NGKOLmyy/
On Dec. 25, Michelle and Nayte celebrated their first Christmas together and posted couple pictures to Instagram. In the photo, the pair sat on Santa Claus' lap. Nayte posed with the peace sign while Michelle showed off her engagement ring with a gleeful smile.
"Santa brought my Christmas present a little early this year 😘 Although he may be regretting it after Nayte REQUESTED to sit on his lap 🎅🏼," Young wrote in the caption of the Instagram post. "Merry Christmas, Y'all! 🎄
Nayte also shared the same picture on his Instagram page. "Believe it or not, but I had to drag Michelle's cute butt to go take a picture with Santa. 😂," he wrote in the caption while adding, "Merry Christmas, everyone!!! 🤶🏽🎅🏽✌🏽."
Nayte proposes to Michelle in the 'The Bachelorette' Season 18 finale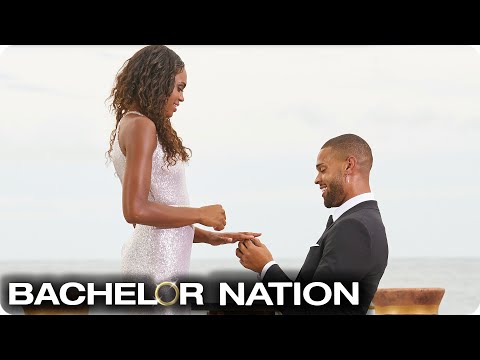 During the Final Rose Ceremony, Nayte confessed his love for Michelle while standing on a beach. "The very first night I met you, I knew right then and there that we had a strong connection that I wanted to hold onto," he said. "That second night we were together, we talked about running away together. I'm standing in front of you right now, and the feelings are the same. I want to run away with you. I want to run away forever with the woman I've come to love."
Nayte continued, "And through this journey, you've shared a lot of vulnerable sides of your past, and I know you've felt unseen at times. I want to let you know that I'm completely prepared, willing, and ready to make sure that you're always chosen first and seen now, today, tomorrow, and for the rest of our lives. I love you, Michelle."
What's next for Michelle and Nayte after 'The Bachelorette'?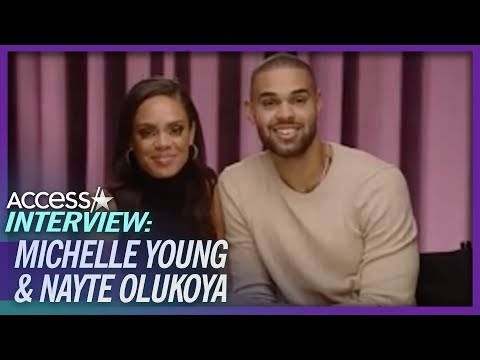 In an interview with Access, Michelle and Nayte opened up about their plans as a couple. When asked about the possibility of having kids, Nayte said they are thinking about the future. But for now, they want to focus on each other.
"We definitely want to be selfish with each other for a little while," Nayte explained. "We really want to enjoy each other before we bring another one into the mix."
Michelle chimed in and said their dogs, Percy and Chief, are their top priority for now. "The dogs are already enough. Like anytime we're hugging, they have to always be in the middle," she explained.
The Bachelorette airs on ABC.
Source: Read Full Article