John Pringle wouldn't spill if he will return to Southern Charm Season 8, sharing that he doesn't ask a lot of questions about filming and isn't sure who exactly is on the cast. But he believes season 8 filming should begin shortly. "I think we pick back up soon," he dished on his Instagram story. "But I don't really ask a lot of questions. Not sure about the cast." He did, however, reveal he will be attending BravoCon this year.
Who is likely to join 'Southern Charm' Season 8 cast?
Craig Conover and Austen Kroll are most likely to return for season 8, especially after Conover talked about filming for the new season. Conover hoped that cameras would capture the opening of his flagship Sewing Down South store this spring. He also wasn't shy about wondering if friend Kristin Cavallari might make an appearance on the show. "I hope so," he told US Weekly.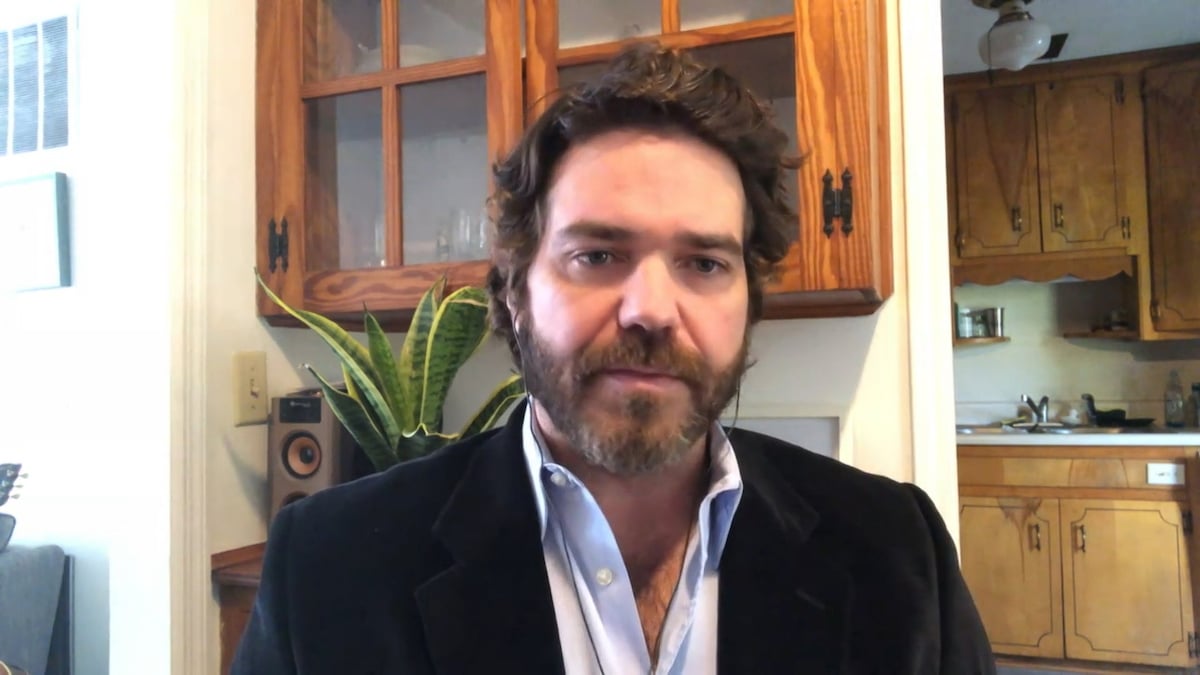 "It's not ruled out at all," he added. He threw a huge grand opening bash and Cavallari and friends were invited to attend. "If they're at the party, then yeah," he said. "I think some of our friends from the past six months, you'll get to see a decent amount of them, which will be really fun."
Is it likely John Pringle will return to 'Southern Charm'?
Pringle seemed to spend the majority of the summer with his sons, taking them swimming and to baseball games. He shared on his Instagram story that he enjoyed being on the show and everyone was so "nice to me. Top to bottom." He also joked that he's closest to "Little Craig" from the show and said the favorite thing about being on the show was the crew. "I worked in production before and they always inspire me," he wrote. However, he still hasn't confirmed or denied if he will return.
He attended Conover's Sewing Down South grand opening, alongside Patricia Altschul. "Amazing night celebrating the opening of @caconover flagship store on King street. With the always beautiful @pataltschul and dapper @krollthewarriorking. Thanks for letting this goon intro the party," he commented along with a photo.
Pringle and Shep Rose also hung out with Summer House friends Carl Radke and Luke Gulbranson in April. They had dinner together in Pennslyvania.
Shep Rose admits he's on the fence about filming another season of 'Southern Charm'
Rose is one cast member who is almost always on the fence about whether or not to return. "We haven't gotten an offer to do the next season yet," Rose said on the Reality Life with Kate Casey podcast in March. "I'm pretty sure that it will probably happen and we'll see what I do." He joked "I don't want to be the turd in the punchbowl," referring to overstaying his welcome.
But Cameran Eubanks told Showbiz Cheat Sheet she thinks Rose will return for another season. "You know, Shep called me, I don't know, a month ago," she said in April. "And he was picking my brain on how life has been without cameras in my face. I could tell he was pondering, potentially doing the same thing. But I don't think he will. I think he'll stay on. But yeah. I think Shep has grown a lot. He has a girlfriend now; he's in a different stage in his life now. But I think he'll stay on. I don't think he'll leave."
Source: Read Full Article