Jennifer Coolidge is among the many actors who landed a guest spot on Seinfeld in the '90s. Now, more than 25 years later, The White Lotus star admits she was "so nervous" she had no idea what she was doing.
Jennifer Coolidge panicked about her 'Seinfeld' audition outfit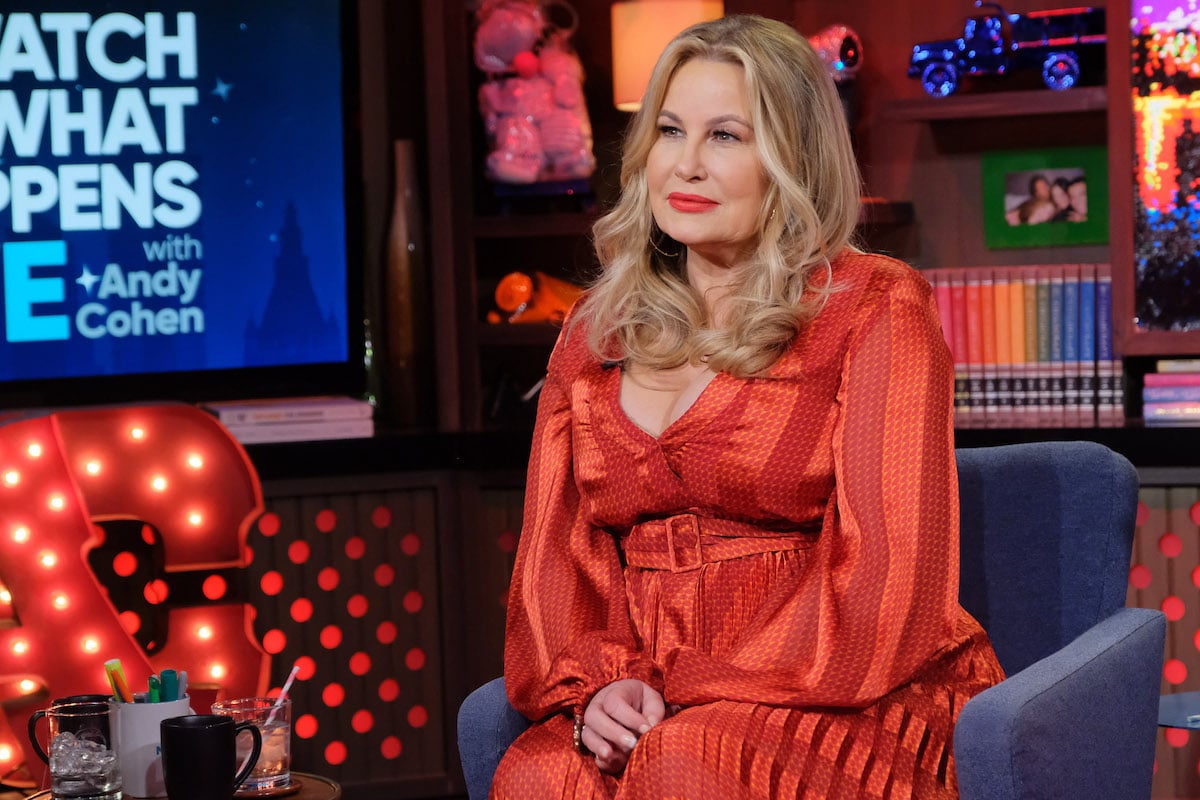 The process of getting cast on an episode of the hit sitcom wasn't exactly stress-free for Coolidge. Before auditioning for a role as one of Jerry Seinfeld's on-screen girlfriends the then-32-year-old panicked about what she'd wear to her audition.
"I didn't even have decent clothes to audition in. I didn't have any flattering outfits," Coolidge told GQ in June 2015. "So I went to this store, and there was a mother and daughter who worked in the store. I said, 'I'm auditioning for Seinfeld tomorrow.' And they were like, 'Oh, honey, you've got to wear better clothes than what you're wearing.'"
Wardrobe aside, Coolidge remembered the day she landed the role of Jodi, Jerry's masseuse girlfriend, as "weird." She happened to book not one but two jobs that day. Coolidge also got cast on a short-lived ABC drama. She hadn't done any substantial acting previously, and because of that, her resume was filled with "lies."
Coolidge says she 'wasn't acting' in 'The Masseuse' episode
Seinfeld marked the actor's first television role. Needless to say, Coolidge was nervous when she showed up to film the 1993 episode. Thinking back to her time playing Jerry's masseuse girlfriend who refused to give him a massage — "I don't submit to forcible massage!" — Coolidge admits she's not sure what she was doing.
"I wasn't acting," Coolidge told Bustle in July 2021. "I don't know what I was doing. I was so nervous I don't know what was coming out of my mouth."
Even though Coolidge didn't necessarily love her Seinfeld performance it set her on a new path. "After my episode aired, all these people, all these casting directors that would never let me through the doorwell, it kind of changed a lot for me," she said.
Playing Jerry Seinfeld's girlfriend meant a lot to Coolidge personally
However brief her role on Seinfeld might've been it marked a huge moment for Coolidge. Not only was it her first-ever TV role, and on a hit show at that, but her mom, who was dying of pancreatic cancer at the time, got to witness her success. 
"Thank God she saw that one acting job before her life ended," Coolidge told Bustle of her mother. "She was so worried that I was never going to have even a tiny success — like anything. So it was cool for her to sort of maybe think that maybe I had a shot."
Coolidge would go on to land memorable roles in films such as Legally Blonde and American Pie. 
Source: Read Full Article