The following article includes mentions of substance abuse.
Kids of the '90s are rejoicing everywhere as several of their favorite shows are coming back on air. Joining the growing list of reboots is none other than MTV's beloved "The Real World" franchise. Airing on the network from 1992 until 2017, "The Real World" follows the reportedly unscripted lives of strangers living in one apartment together. With rotating casts and locations, viewers tuned in each season anticipating crazy fights and steamy hookups. The first ever season was filmed in New York City, and the show followed the same structure for many seasons to come, according to Distractify.
It's without question that "The Real World" is a cultural phenomenon that changed reality TV forever. Without the franchise, we wouldn't have similarly structured shows, such as "Bad Girls Club" and "Jersey Shore." In fact, the show was so successful that it has a revival series nearly 30 years after its debut featuring the Season 1 cast. Yes, you read that right — the original "The Real World: New York" cast is finally reunited! Since it's been nearly three decades, we can expect the cast to be way different and more mature since 1992. In light of the reunion, you may be wondering what "The Real World" stars are doing now. Unfortunately, we have lost a few cast members leading up to the nostalgic reunion. Keep scrolling as we remember the "Real World" stars that are no longer with us.
Frankie Abernathy died from cystic fibrosis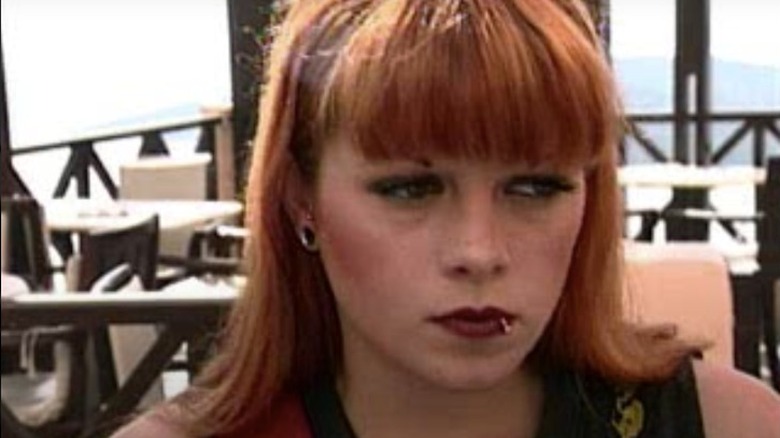 Frankie Abernathy was best known for her punk rock aesthetic when she appeared on "The Real World: San Diego" in 2004. Although she sported her piercings on the show, she ironically had a fear of "large metal objects," per Distractify. The aspiring artist tragically died on June 9, 2007 at the age of 25 years old, per MTV. According to Abernathy's mother, Abbie Hunter, the "Real World" star was diagnosed with cystic fibrosis — a hereditary disease that causes mucus to build up in the lungs and digestive tract — at the age of 3. At the time, Hunter stated that she didn't really know why her daughter died. 
"It was very sudden," Hunter said. "It wasn't something that was expected. She was doing fine, and we really don't know very much yet. It still was kind of a shock, and it just wasn't how we figured things would go. It seems like her little body just gave out." Prior to her death, Abernathy struggled with her health as it began to worsen. "Some days she felt good, and some days she felt bad," Hunter added. "She had been sick more this last year than she'd ever been in the past. I am very grateful that it was very quick for her. It certainly made it hard for the survivors. She's just our little girl."
Abernathy changed the lives of many who struggle with cystic fibrosis by becoming a face for the disease. As she notably said on "Real World" in 2004 (via MTV), "Tomorrow is a privilege, so live today like tomorrow isn't happening."
Joey Kovar died from an opiate overdose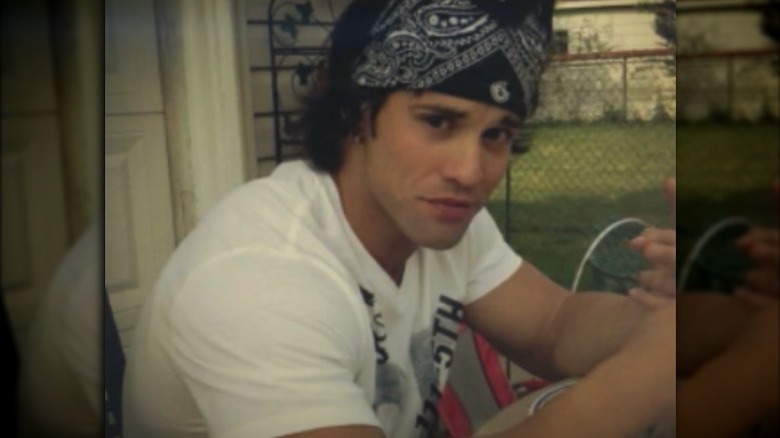 Former bodybuilder and personal trainer Joey Kovar was chasing his dreams of becoming an actor when he joined the cast of "The Real World: Hollywood." Despite being focused on his physical health, the Chicago native struggled with addiction in his past. During his time on the show, Joey left after several episodes to go to a 30-day rehab, then moved back into the house with his castmates before the season ended. After his run on "The Real World," Joey appeared on "Celebrity Rehab with Dr. Drew" in hopes of finding a solution to his alcohol and drug addiction following the birth of his first child, per Fandom.
On Aug. 17, 2012, Joey was found dead at a friend's home in Chicago. He was 29 years old, per The Hollywood Reporter. A toxicology report obtained by TMZ revealed that the reality star died due to an opiate overdose. At the time, his family did not expect his cause of death to be drug-related. "Everything was going very well," David Kovar, Joey's brother, told the Chicago Tribune (via Los Angeles Times). "The very, very last thing that our family is suspecting is drugs."
A day prior to his death, Joey posted a motivational message on his Twitter account (via Daily Mail): 'What lies behind us and what lies before us are tiny matters compared to what lies within us… Fall seven times, stand up eight."
Pedro Zamora educated the world on HIV/AIDS prior to his death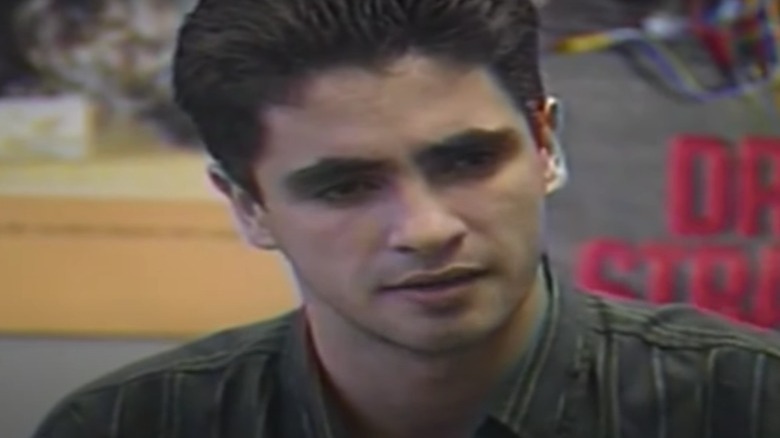 Earlier seasons of "The Real World" depicted more than alcohol and fighting; the show confronted an array of topics that were taboos at the time, including racism and same-sex relationships. With that being said, "The Real World: San Francisco" star Pedro Zamora became one of the most recognizable faces of the franchise for educating America about HIV/AIDS. Per Distractify, Pedro had contracted HIV five years before the season aired. The reality star openly revealed he was HIV positive on the show, and dedicated his time to dispel the myths of the virus at a time where the stigma was at its peak and before retroviral therapy was available to manage the condition.
Pedro's story reached the lives of many, including former President Bill Clinton. Clinton reached out to Pedro prior to his death to thank him for his contributions to HIV/AIDS education. He said of Pedro in a statement (via HIV Plus Magazine), "He taught all of us that AIDS is a disease with a human face and one that affects every American, indeed every citizen, of the world. And he taught people living with AIDS how to fight for their rights and live with dignity."
Pedro tragically died from health complications related to AIDS on Nov. 11, 1994 at the age of 22 — the morning after the finale of his "Real World" season aired. His partner, Sean Sasser, who also appeared on the show, died from mesothelioma in 2013. Pedro became a recognizable face for HIV/AIDS, and his legacy continues to live on through the Pedro Zamora Young Leaders Scholarship.
Ryan Knight died of an accidental drug and alcohol overdose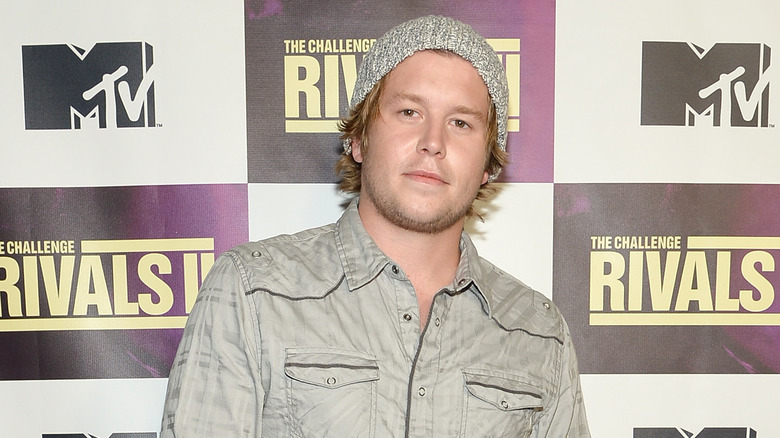 Before appearing on "The Challenge," Ryan Knight first appeared on "The Real World: New Orleans" in 2010. The Wisconsin native was an avid hockey player who had his life turned around with a severe shoulder injury that cost him his scholarship at Arizona State University, per Fandom. During his recovery from the injury, the reality star developed an addiction to painkillers and struggled to remain clean. Ryan joined "The Real World" cast in order to remove himself from negative influences from his past. Fortunately, Ryan even found love in castmate Jemmye Carroll before their relationship went sour. The two formed a genuine friendship after being bitter exes, per Showbiz Cheat Sheet.
Ryan went on to participate in a few seasons of "The Challenge" afterwards. Shortly after filming wrapped up for "The Challenge: Battle of the Exes II," Ryan died of an accidental acute mixed drug and alcohol intoxication on November 14, 2014. He was 29 years old. Medical examiners revealed that the drugs found in Ryan's system included methadone, tramadol (a painkiller) and alprazolam. The season was dedicated to him and fellow castmate Diem Brown, who also passed away around the same time.
Carroll spoke out about her late lover's death in a YouTube video, revealing that she has "Knight Dreams" all the time. She believes "the next dimension must be amazing because he's always happy." She also revealed she feels "grateful" she has "Knight Dreams" and "hopes they never stop." We're not crying, you are.
Danny Dias died of complications related to chronic substance abuse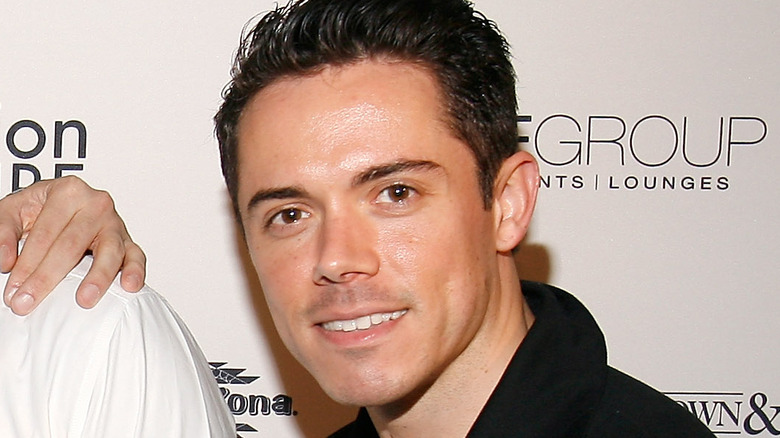 Appearing on two of the "Real World" spinoffs, Danny Dias is a recognizable face in the franchise. Danny first appeared on season 13 of MTV's "Road Rules, Road Rules: X-Treme," which took place in Argentina and Chile in 2004. A year later, the New Jersey native went on to appear on "Real World/Road Rules Challenge: The Gauntlet 2." After his reality TV run, Danny worked in finance, studied acting, and even co-founded an AIDS research charity called Generation Cure, per People.
Danny suddenly died on June 4, 2017 at the age of 34. According to Heavy, he was found unresponsive in his apartment in Brooklyn, New York. As reported by TMZ, a friend of Danny became concerned after not hearing from him for a couple of days and called 911 for a welfare check. First responders later found the reality star's body, and pronounced him dead at the scene. Authorities later confirmed to People that he did not have lethal injuries but died of natural causes due to years of drug abuse. Sources also told the publication that Danny was found with lacerations on his wrist and hallucinogenic drugs surrounding him. However, the wounds were reportedly unrelated to his death. MTV released a statement regarding his death: "We are saddened by the news of Danny Dias' passing. Our thoughts and prayers are with his family at this time."
Diem Brown opened up about her complications with cancer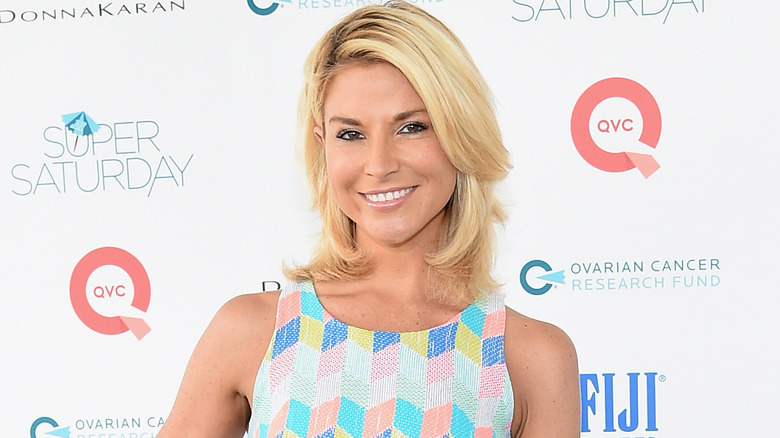 Diem Brown appeared on several seasons of "The Challenge," including "Real World/Road Rules Challenge: Fresh Meat" in 2006. Raised as an "army brat," the "Challenge" star was a contestant with an impressive record. According to Fandom, Diem held the record for the most money won by a female contestant without any season wins by raking in $53,000. While on the show, Diem publicly opened up about her bout with ovarian cancer at the age of 23. Despite her personal struggles with the disease, she never let it stop her from competing in the fast-paced challenges. Her resilience easily made her a popular contestant with viewers.
In 2012, Diem revealed she was diagnosed with ovarian cancer for a second time. In a blog entry she wrote for People in 2013, she opened up about the ups and downs of her cancer and fertility processes. As she chronicled her journey to becoming cancer free for a second time, she became an advocate and inspiration for others when she founded MedGift, a support registry for people suffering from any illness. In August 2014, Diem learned she was diagnosed with cancer for a third time after she collapsed while filming for a reality competition.
Diem died of cancer complications at a New York City hospital on November 14, 2014 at the age of 34. Diem's plight with cancer educated many on the severity of the disease while giving hope to those going through any hardships. As she wrote in her blog for People, "Hope is one of the strongest emotions and hope can overcome fear and despair … if hope is given enough fuel."

If you or anyone you know is struggling with addiction issues, help is available. Visit the Substance Abuse and Mental Health Services Administration website or contact SAMHSA's National Helpline at 1-800-662-HELP (4357).
Source: Read Full Article