If you grew up in a large family, then you know that things can get hectic. That's basically the premise of TLC's "OutDaughtered." Following in the footsteps of other TLC hits like "19 Kids and Counting" and "Jon & Kate Plus 8," "OutDaughtered" tells the story of a family of three that suddenly became eight with the birth of their quintuplet daughters.
Fans have been enthralled with the trials and tribulations of Danielle Busby and Adam Busby, their eldest daughter Blayke, and their quintuplets Ava, Olivia, Riley, Parker, and Hazel from Season 1 to Season 8. Season 8 was darker than its predecessors as it primarily focused on Danielle's declining health thanks to a mysterious illness. While Danielle struggled to get a diagnosis, Adam struggled to keep his six daughters in check. Season 8 ended with the family feeling a little overwhelmed, to say the least, leaving fans concerned that they might not be up for Season 9.
So, what's the deal? Will the Busbys return for another season? And if so, who will be in the cast? Most importantly though, what's going on with Danielle's health? Read on to find out.
When will Season 9 air?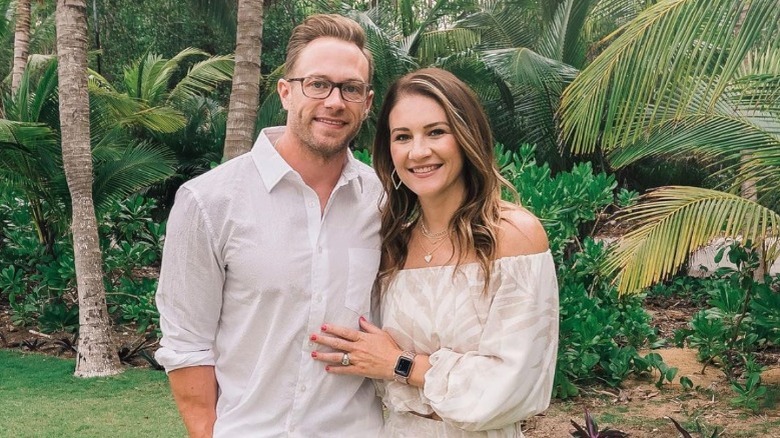 The final episode of Season 8 of "OutDaughtered" aired in May. Given that that was a little over two months ago, there's no word yet as to the network's plans for Season 9. Despite the fact that neither TLC nor the Busby family has confirmed a new season, there's no reason to think the network would pull the plug on the show this late in the game.
"Outdaughtered" has received positive reviews from fans who took to Twitter to express their delight after the Season 8 finale. "The last two episodes of Outdaughtered last season was wow," wrote one fan. Others were sad to see the season end. "Amazing season I loved every episode of this season and past seasons I will definitely miss y'all," wrote one devoted fan. "But I know y'all be back soon bye for now."
Mostly though, people were just eager to confirm another season, "Gonna definitely need a [S]eason 9 of [O]ut[D]aughtered," tweeted one fan. So, while TLC has yet to confirm Season 9, it seems like there's enough demand for it that the network is likely to renew.
Who's in the cast?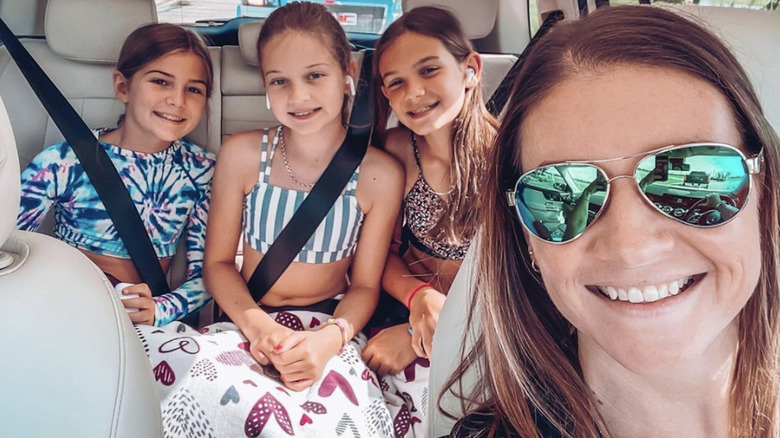 In a show about kids, the question of who will be in the cast isn't very complicated. But, as "OutDaughtered" is a show about a family with six daughters, having all six kids, Blayke, Ava, Olivia, Riley, Parker, and Hazel — as well as mom and dad around — is a prerequisite for a Season 9. In recent years, producers have focused more and more on Hazel.
Hazel is the only one of the quintuplets that has red hair and blue eyes. Additionally, Hazel has a health condition that has provided a storyline through the seasons. Hazel suffers from nystagmus, which requires her to wear glasses and frequently go to the doctor. On the bright side, like all little kids with bad eyes, Hazel looks adorable in her glasses like no adult ever could.
So, we know that if there is a Season 9, the whole family will come back. That just leaves fan-favorite Uncle Dale. Dale is married to Danielle's sister Crystal, and shares a special bond with his nieces, particularly Hazel. Fans fell even more in love with him in Season 8 when he stepped up to help care for the kids as Danielle's attention was diverted away to her own medical condition. Here's hoping we see a lot more of Dale in Season 9!
What's going on with Danielle's health?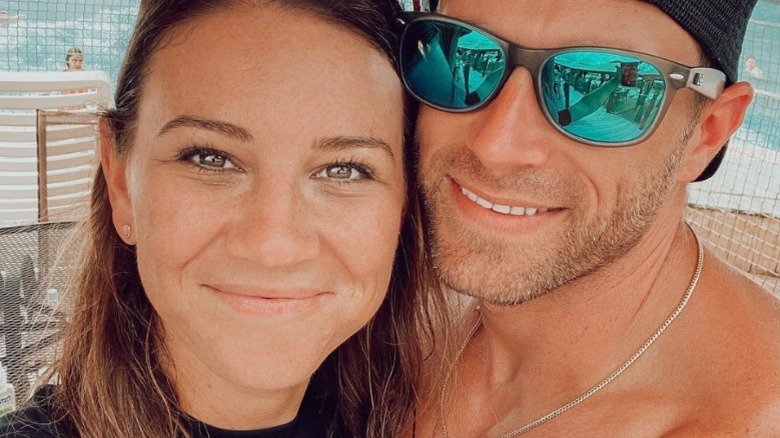 As we touched on earlier, much of Season 8 of "OutDaughtered" focused on mom Danielle Busby's mysterious illness. Things took a turn for Danielle in November 2020 when she was hospitalized for "alarming sensations" in her limbs, as Adam Busby wrote on Instagram at the time. 
Danielle was released from the hospital, but that was just the beginning of her journey. Danielle has met with just about every specialist you could think of, including a cardiologist and a rheumatologist, but has yet to get any clear answers, per In Touch. Some good news though, Danielle is pretty certain that whatever is causing the strange feelings in her arms and legs won't require surgery. "I went into my procedure on Monday pretty certain that I would be coming out with having to have a surgery, but my prayer was answered, and NO surgery is needed," she wrote in January Instagram post.
Despite the stressful nature of the situation, Danielle is putting on a brave face and making sure to take time to relax and bond with her family. In July, she took a girls trip to Chicago, and a few weeks later, the whole family headed to the beach for some much-needed rest and relaxation. So, while we still don't know what's going on with Danielle's health, we do know it's not getting in the way of her enjoying her time with her kids. 
Source: Read Full Article