FX's hit Sons of Anarchy spinoff, Mayans MC, is over for now — but fans still have plenty of questions following the Mayans MC Season 4 finale. The episode features EZ Reyes' comeuppance as a Mayans leader, and it also brought back Tig Trager. So, who lit the warehouse on fire at the end of the episode? Here's what fans think about the mystery person.
[Spoiler alert: Mayans MC Season 4 finale, "When the Breakdown Hit at Midnight," spoilers ahead.]
The 'Mayans' MC Season 4 finale featured a mystery person setting a warehouse on fire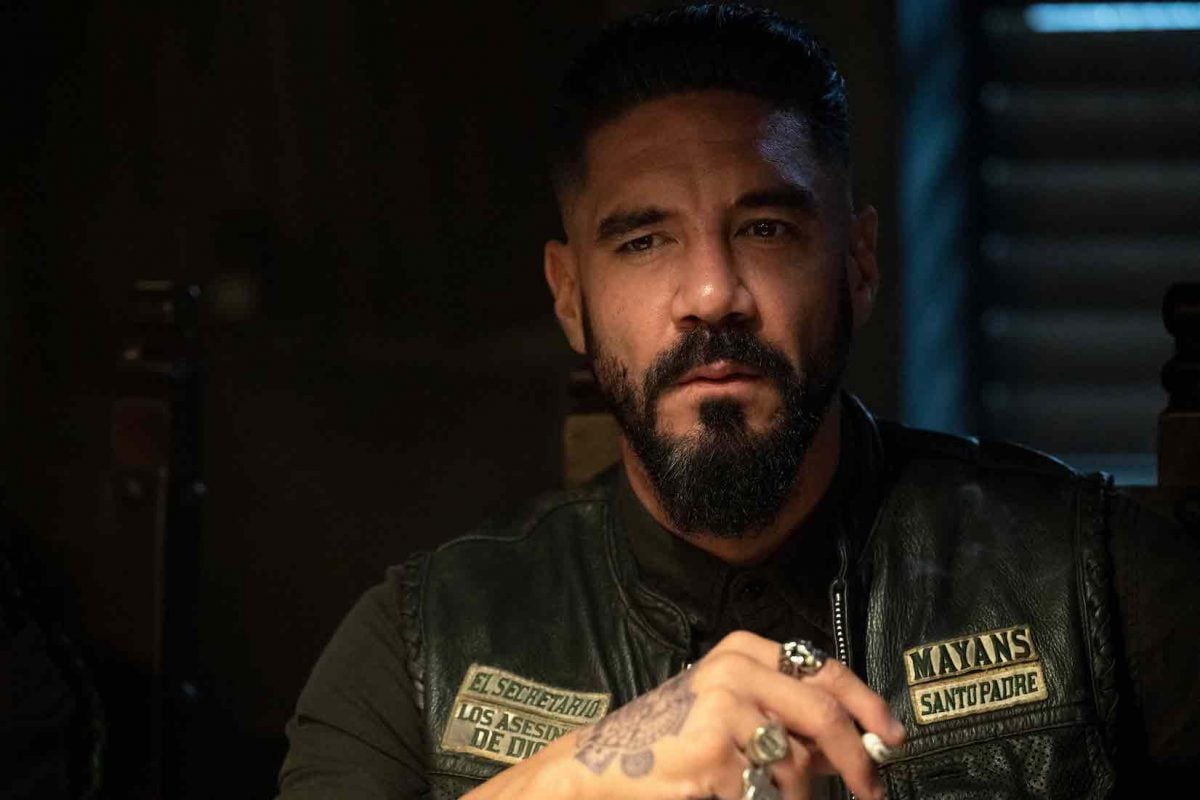 The Mayans MC Season 4 finale opened with Coco's burial, as he died earlier in the season from the Sons of Anarchy. Soon after, fans see the return of Tig Trager. Tig is in the hospital speaking to Terry about the Sons starting a war with the Mayans, CBR.com notes. Then, Tig has a meeting with Alvarez in Los Angeles, and Tig explains to Alvarez how the Sons vs. Mayans war began in the first place.
Later on, EZ and Alvarez discuss Alvarez's meeting with Tig. Alvarez is staunchly against war, which aligns with what he told Tig during their meeting, but EZ has other plans. EZ brings up the kill switch with the rest of the Santo Padre Mayans, allowing the club to remove the president and reinstate someone else as the leader through a unanimous vote. Ultimately, the club votes for Alvarez's removal, and EZ rises as president while making Bishop his vice president. EZ notes the club will work with Galindo and Soledad to move more heroin than previously possible and gain further control of California.
Unfortunately, someone thwarts the plan in the end. A mysterious figure comes and burns the heroin in Galindo and Soledad's warehouse.
Who lit the warehouse on fire? Many fans believe it's Angel or Miguel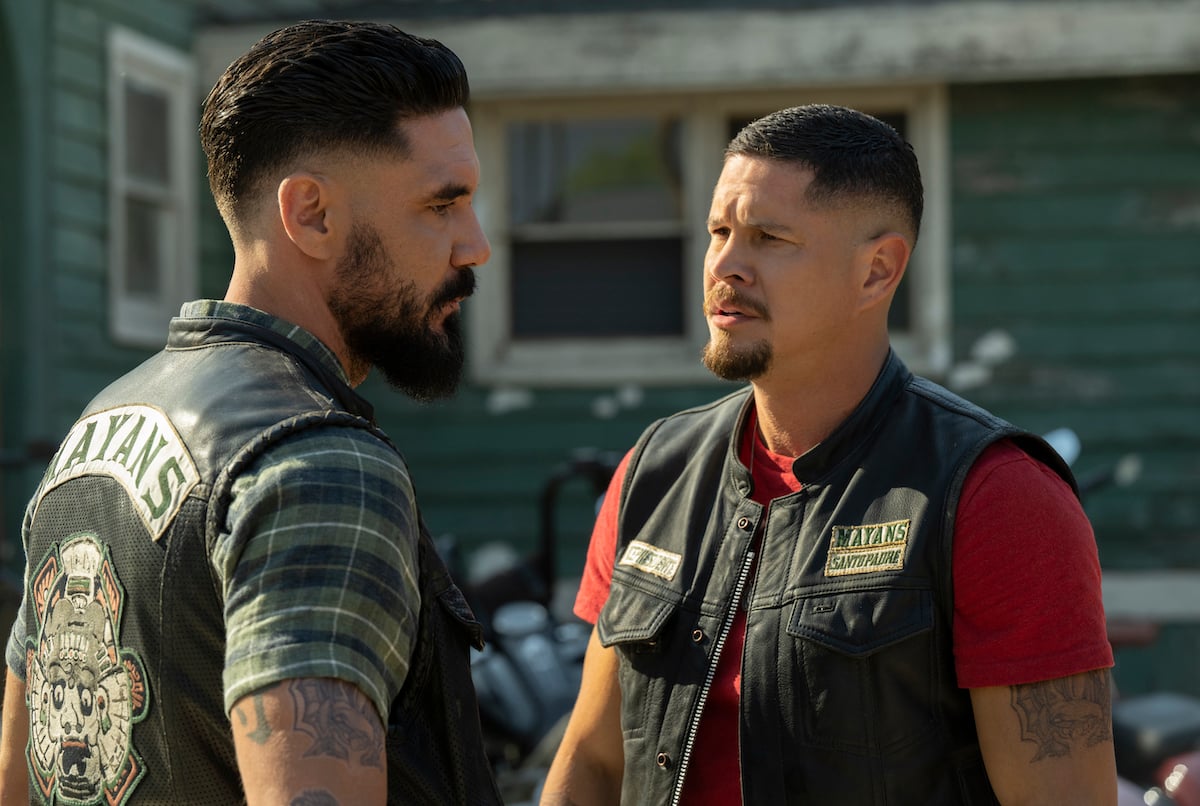 Who's responsible for lighting the warehouse on fire and destroying the heroin in the Mayans MC Season 4 finale?
Some fans on Reddit believe it's Angel. Angel disapproves of EZ's increasingly ruthless nature. The season finale featured EZ threatening Angel when Angel questioned EZ's motives, too. It's very possible EZ is the one who destroyed the heroin and sabotaged his brother's ultimate plan.
"The silhouette sure looks like him," a Reddit user noted. "Almost can see his beard, and the long legs, of course."
"Body posture, height, and beard indicate Angel," another Reddit user noted. "The story will go like this: … EZ will definitely call the cartel, arrange a meeting and accept whatever they offer. BUT, Angel will go against EZ's decision, since we know Angel is emotionally unstable and doesn't like how his brother is butchering everyone, so he will go to the warehouse and burn all the drugs."
Others think it could be Miguel.
"Remember the scene when Miguel was with his driver right before he got kidnapped?" another Reddit user noted. "The driver is actually alive. He randomly kills someone in her bedroom. It might be him. Miguel is grateful to be alive, but not forgiving."
Will there be a 'Mayans MC' Season 5?
Many fans hope to get the answers in Mayans MC Season 5. So, will there be a fifth season of the show following the Mayans MC Season 4 finale?
So far, nothing's confirmed for season 5. But showrunner Elgin James previously told Deadline that he hopes to continue the story for a possible seven seasons like Sons of Anarchy.
"Definitely, and that's sort of how we have it planned out, just because that's the model we knew," James said. "Then, who knows? Shows usually don't run seven seasons anymore, so it may just be one [more] season. We just know, each time we get to live another day, we're just going to lay it all out."
For more on the entertainment world and exclusive interviews, subscribe to Showbiz Cheat Sheet's YouTube channel.
Source: Read Full Article