TL;DR:
Lisa Kudrow doesn't want to reprise the role of Phoebe Buffay but she's not against a reboot of Friends
Kudrow would want to see a brand new cast come in to relive the show's concept if a reboot were to happen
Phoebe Buffay remains the second most popular 'Friends' characters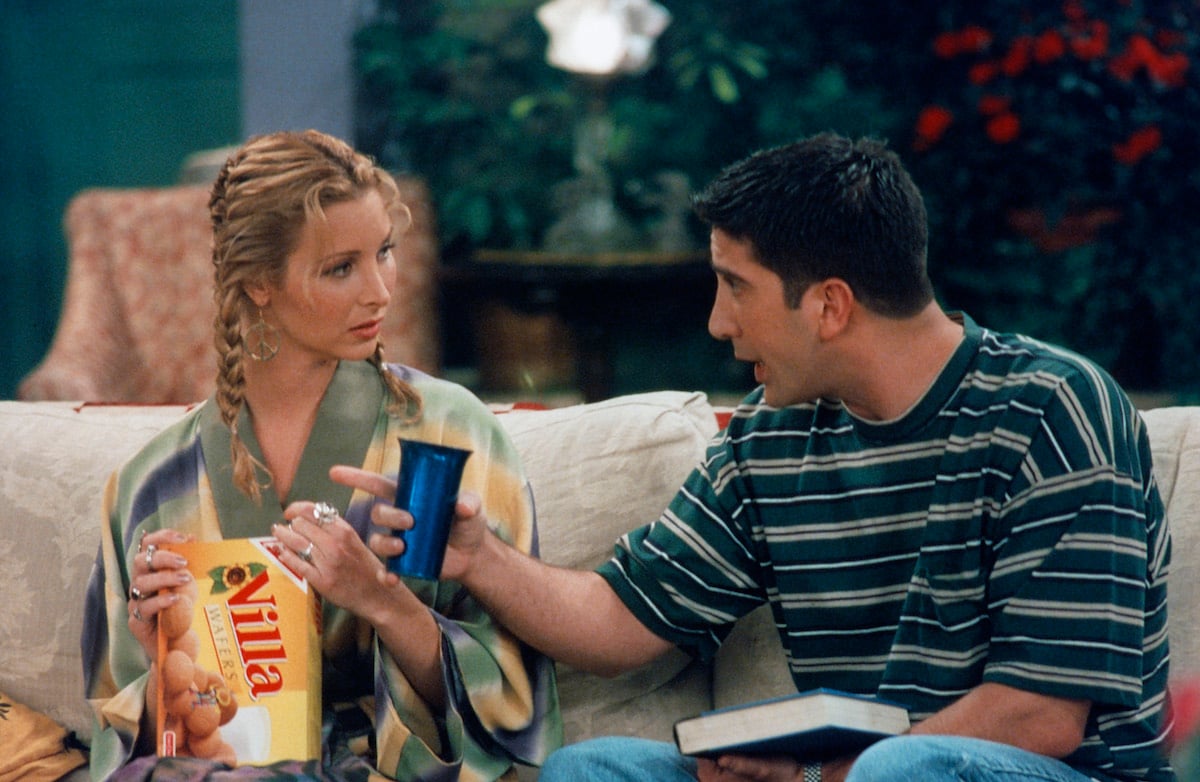 Friends was among the most popular shows of the 1990s and early 2000s. Many shows from the time have been rebooted, whether with the old cast, ala Will & Grace and Sex and the City or with a new cast of characters, like Gossip Girls. Friends has, thus far, avoided it. While the original cast did come together for a reunion, they opted not to revisit their old roles. Lisa Kudrow, the actor who portrayed Phoebe Buffay, is comfortable with that. Kudrow recently revealed that while she's not interested in reprising her famous role, she's all for a reboot. 
Lisa Kudrow says she's all for a 'Friends' reboot, but she won't be in it
Kudrow isn't interested in returning to Phoebe Buffay to figure out where her life would be today. Still, she insists, she isn't against the idea of a reboot. In fact, Kudrow said she'd be pretty excited to see the concept revisited with a whole new cast.
Where is the Buzz caught up with Kudrow at the premiere of Better Nate than Ever and asked her about potentially reprising the role of Phoebe. Kudrow said she'd like to see how Friends would play out now, but with a new cast. She insisted that she, personally, would not act in it.
Phoebe Buffay was one of America's favorite 'Friends' characters 
Lisa Kudrow is adamant that she is done with playing Phoebe. Her thoughts have been echoed by the other cast members, too, and it all makes sense. Still, hearing Kudrow verbally opt-out of playing the quirky masseuse again kind of stings. 
If a Friends reboot were to be a thing, we'd like to see the show's kids reside inside Monica and Rachel's old place. Ben Geller, Ross Geller's son with Carole Willick, and her life partner, Susan Bunch, would be 27 years old now. That's around the same age Ross was when the series began. 
In season 4 of the series, Phoebe served as a surrogate for her brother and his wife. The triplets that Phoebe gave birth to would be 24 today. Emma Geller would be 20 years old. Seeing Ben, Emma, or the triplets return to the apartment to figure out their 20s could be an interesting premise. It would also give the original cast the option to appear on occasion if they wanted to.
Source: Read Full Article