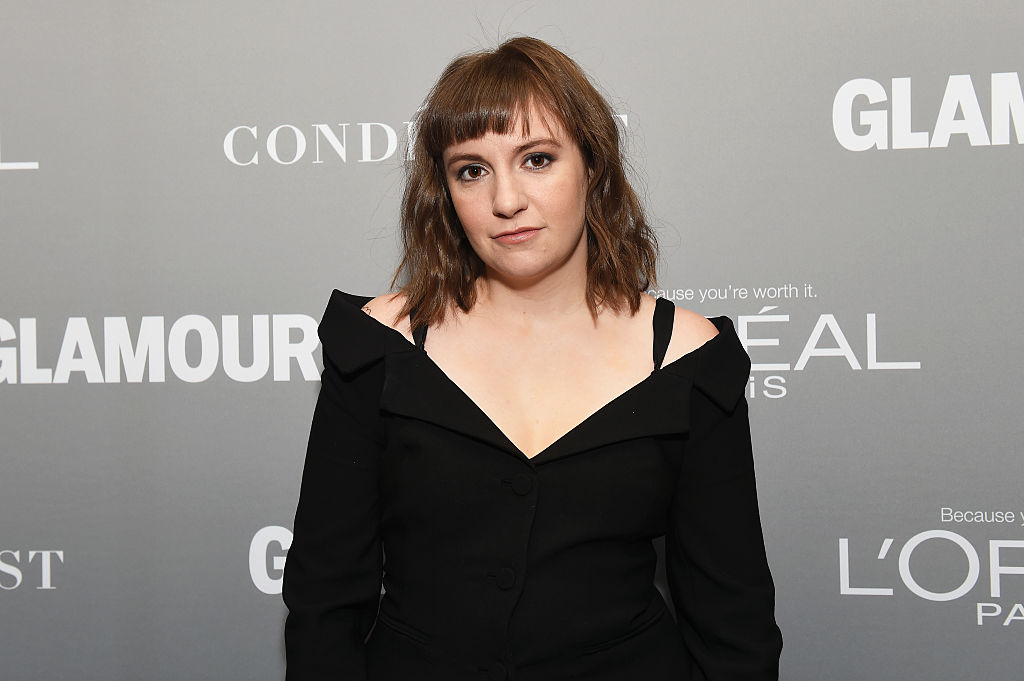 Lena Dunham | Emma McIntyre/Getty Images
A provocative star that is well-known for her take on women's issues, Lena Dunham is one of the most bankable television writers in the business. With a net worth of $12 million and a successful new HBO show, Dunham has been on the fast track to success for some time.
Lena Dunham's new TV show
Camping is Lena Dunham's latest project, which premiered on HBO in October 2018. It has enjoyed a warm audience reception. The show follows the misadventures of a high-strung California mom, played by A-list actress Jennifer Garner, and the camping trip she plans around her husband's birthday. The plethora of friends and neighbors that join them on their adventure means that what was supposed to be a relaxing weekend quickly turns into chaos.
Dunham is an established darling of the HBO network, with her immensely popular 2012-2017 TV show Girls. Girls told of the lives and loves of four New York girls who struggle with their careers and emotions in the big city. Lena Dunham served as writer, producer, and actress on the show, and during her tenure on Girls, became a household name.
How did Lena Dunham get her big break?
While Girls was the show that propelled Dunham into a higher tax bracket, she started work in independent film. Her debut project was a 2010 independent movie called Tiny Furniture, which she wrote, directed, and starred. The film is semi-autobiographical and also stars Dunham's real-life sister and mother. It also stars her best friend Jemima Kirke, who would later go on to star with Dunham in Girls.
Tiny Furniture went on to win several independent film awards, including the Independent Spirit Award for Best Screenplay. Most notably, it was the praise that the film received that led to Dunham receiving her television show deal with HBO. Girls ran for five successful seasons, with Dunham finally bringing the show to an end because, as she said in an interview with Rolling Stone, she wanted the show to end while people were still talking about it, long before it had worn out its welcome.
How much money Lena Dunham makes per episode
Dunham's current project, Camping, allows her to bag approximately $150,000 per episode. This, combined with her overall net worth of $12 million doesn't put her in the same stratosphere as someone like eccentric millionaire Kanye West or top Hollywood action star Tom Cruise but is incredibly impressive for her young age.
Lena Dunham's health issues
Dunham is no stranger to stirring up controversy as well as hit television shows. She is famously outspoken in favor of causes she believes in, including women's rights and equal representation. Dunham was one of the more visible proponents of Hillary Clinton's 2016 presidential campaign, and bizarrely enough, received social media messages blaming her for the loss.
Health issues have repeatedly plagued the writer/actress, as she has waged a public, decade-long fight against endometriosis. In early 2018, Dunham took to her Instagram to reveal that at the age of 31, she had a total hysterectomy to manage the pain caused by the endometriosis. While this might have kept others down, Dunham has put a brave face on her health struggles, frequently writing articles that highlight the situation with humor and wit.
What's next for Lena Dunham?
In addition to HBO's Camping, Dunham has been hard at work on other projects.  She will appear in Quentin Tarantino's highly-anticipated film, Once Upon a Time in Hollywood, which is set to premiere in the summer of 2019. If Lena Dunham's career so far is any indication, she'll have no problem keeping fans on their toes.
Source: Read Full Article