TCA 2019: First season will follow Alucia2's maiden voyage in the Indian Ocean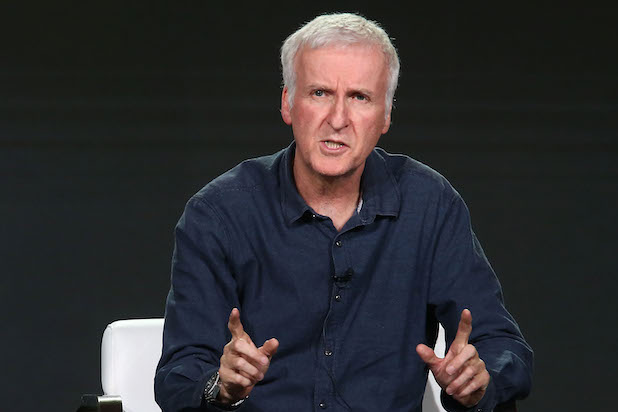 Getty
James Cameron is teaming with Nat Go for an ocean exploration-themed docuseries that will follow the maiden voyage of Alucia2.
The "Avatar" and "The Abyss" director will the film the series for Nat Geo, which is titled "Mission OceanX." The Alucia2 is owned by OceanX, an underwater exploration organization. The six-episode series will air globally in 171 countries and in 43 languages, with the first season focusing on the Indian Ocean.
Nat Geo hopes to turn this into an ongoing series, with each season exploring a different ocean.
According to Nat Geo's description, "Mission OceanX" will tell the stories of young explorers, scientists and filmmakers as they embark on their mission, dealing with challenges that arise from seeking to solve some of the ocean's greatest outstanding mysteries… Among Alucia2's crew will be cinematographers determined to capture the explorers and scientists documenting these incredible science stories in pioneering ways.
"National Geographic is a global leader in scientific exploration and adventure, revealing the wonders of the ocean and the significant challenges that are part of ocean exploration," said Cameron. "In 'Mission OceanX,' we'll take viewers on an unparalleled ocean journey on the Alucia2, introducing them to a group of principled, passionate people on a sometimes dangerous mission of ocean-discovery in real-time. We'll present the stakes and tell a visually spectacular and dramatic story–a story that inspires the next generation of explorers and adventurers committed to protecting and preserving our oceans."
"Mission OceanX" will be co-produced by BBC Studios' Natural History Unit and OceanX Media for National Geographic.
For Earthship, Cameron and Maria Wilhelm are executive producers. Roger Webb, Orla Doherty and Stephen Rankin are executive producers for BBC Studios. Ray Dalio, Mark Dalio and Joe Ruffolo are executive producers for OceanX Media. For National Geographic, Kevin Tao Mohs is executive producer; Alan Eyres is senior vice president, production and development; and Geoff Daniels is executive vice president, global unscripted entertainment.
Alucia2 will be renamed before its 2020 launch, with OceanX working with Nat Geo on a naming contest across the network's social media channels. The person whose ship name is selected will win a chance to go for a dive in one of the ship's submarines.
Source: Read Full Article