Bravo's Vanderpump Rules knows a thing or two about a good scandal. From physical fights to infidelity, the cast has been through a lot over the years. More recently there has been a lot of speculation and controversy when it comes to drugs on Vanderpump Rules. In season six no one could forget the infamous pasta fight that fans suspected was linked to drug usage.
However, more recently, Jax Taylor seems to be at the center of the ongoing allegations, but most of the members of the show can, unfortunately, relate. The cast is often caught in the crossguards of fans' opinions, headlines, and, of course, the dramatic and sometimes scandalous footage from their popular reality television show. When did things begin to become so complicated on the Bravo series? Take a look back at what everyone is talking about.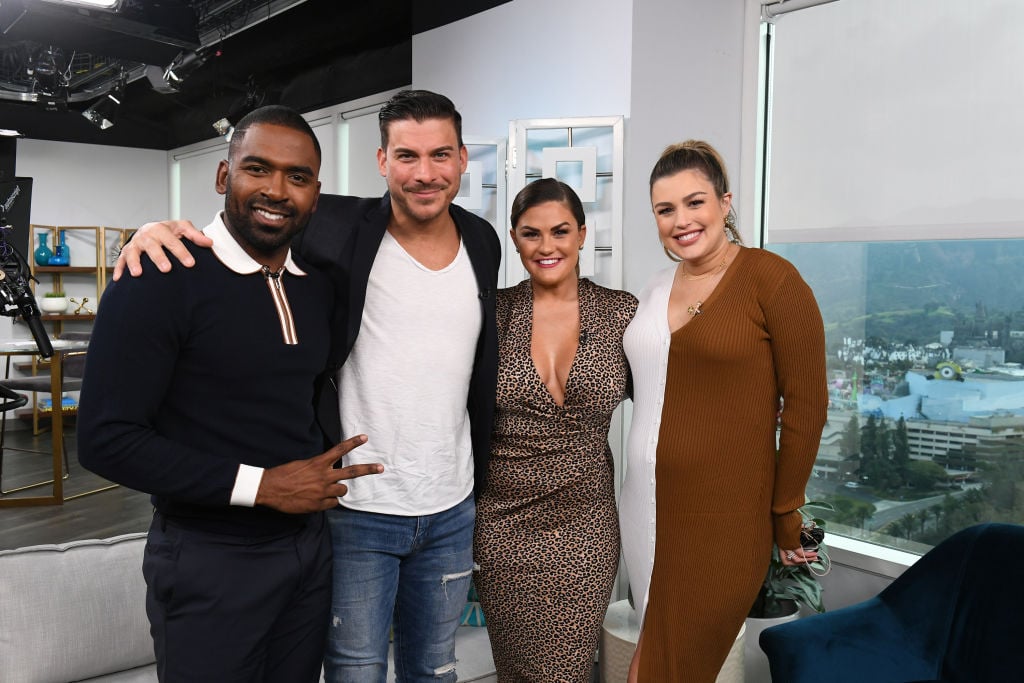 What is the controversy over various drugs on Vanderpump Rules?
Vanderpump Rules viewers can probably remember the infamous episode when James Kennedy and Lala Kent got into a screaming match over pasta during season six. Lala had become so upset she fled the restaurant during their heated argument. When James reluctantly followed her, he finally let loose screaming, "It's not about the damn pasta! Get over the damn pasta! Read between the f***ing lines! It ain't about the pasta!" Many people began to wonder if the pair was actually talking about pasta. Kent did seemingly provide an explanation and claimed the real issue was Kent's inability to respect his girlfriend. However, Vanderpump Rules fans weren't buying it. Find out why else some fans believe pasta isn't truly what the cast is talking about.
Why do some Vanderpump Rules fans think "pasta" is actually a code word for cocaine?
RELATED: 'Vanderpump Rules': Jax Taylor's Disturbing Remarks About Adderall and 'Rage Texts'
Immediately following the infamous pasta fight, a lot of speculation and opinions began to surface on social media. The famous writer and comedian Danny Pellegrino shared in a now-deleted post on Twitter, "Lots of strangers are DMing me on insta to tell me that pasta is the cast code word for cocaine, so when Lala was talking about taking Raquel's pasta, it actually wasn't about the pasta. This may be lies, but if you know something say something. #PumpRules." This was one of the many posts that got the ball rolling. However, more recently, it was something that Tom Sandoval shared in his cookbook that really has people wondering. 
What did Tom Sandoval share in his book about "pasta"?
In a book that Sandoval co-wrote with Ariana Madix, Sandoval shared a recipe for a cocktail called "I Don't Do Coke." He goes on to explain, "If you are like me, someone who doesn't like to put anything up your nose, but you want to be able to hang out with your friends and last, this drink is for you," according to Bravo. However, the reality television star didn't stop there. He also added in, "It will give you the energy of 'pasta,' but won't upset your stomach or … jitters like coffee or energy drinks." Though it wasn't a blatant confirmation of the cast's use of the word "pasta" it definitely didn't help the existing speculation and rumors.
What has the cast of Vanderpump Rules admitted about drug usage and Adderall?
Over the years several members of the cast have mentioned or hinted toward using drugs. Kent and her castmate Schena Marie have quite a reputation for dabbling with marijuana. Sandoval and Kate Maloney have also frequently been associated with edibles. However, some of the more startling revelations on the series had to do with Adderall. 
The Cut reports Stassi Schroeder and Kristen Doute have both admitted to using Adderall on a recreational level. However, the duo isn't alone. Once when fighting with Brittany Cartwright, Taylor admitted, "I smoke a lot, then I get hungry, then I gain 20 pounds, then I'm like shit I gotta lose weight so then I take f****** Adderall." Taylor was not shy to address the fact that he might be struggling when it comes to how he uses drugs.
Source: Read Full Article