Are you watching Dirty John? Because in case you hadn't noticed, it happens to be the most dramatic show on TV right now—which makes sense considering it comes from Bravo, aka the network that blessed us with this gif: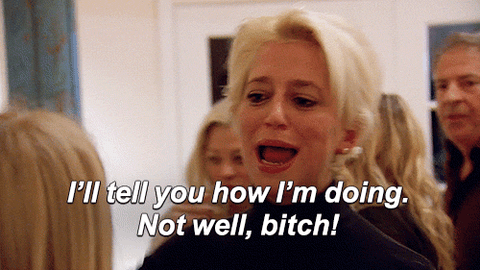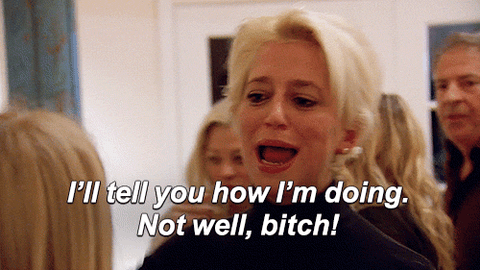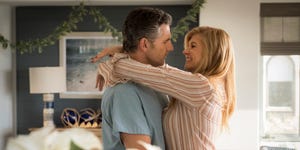 Anyway, Dirty John (based on the hugely popular podcast from Christopher Goffard) is fascinating thanks to its wild plot—but it's also fascinating because it's 100-percent true. John Meehan was a real con-artist who preyed on a wealthy Orange County woman named Debra Newell…but before Debra was in the picture there was Tonia Sells.
John and Tonia were married for a decade and had two daughters together named Abby and Emily Meehan. And while Abby and Emily weren't raised by their dad, they're well aware of his story—and how it ended.
So, what are they up to now? Hanging with Terra Newell, for starters. But before we get to that, keep in mind that from here on out there are ~spoilers~.
First Up, John's Daughters Seem Awesome
Emily and Abby were raised by their mom, and judging from their very active social media presence, they're super smart, outgoing women who are nothing like their father. Emily is an RN who's engaged to be married to this guy:
View this post on Instagram
A post shared by Emily Meehan RN, BSN (@ematyourcervix) on
And Abby's a college student:
View this post on Instagram
25 days 🎓🎓
A post shared by Abby Meehan (@abigail_meehan) on
And Yes, They're Here for the Show
Both Abby and Emma flew to Los Angeles for the premiere of Dirty John with their mom, and even went ahead and took this iconic photo with Eric Bana, who plays their father on TV.
View this post on Instagram
Hey dad, long time no see. 👀
A post shared by Emily Meehan RN, BSN (@ematyourcervix) on
Meanwhile, here they are posing with Tonia at the premiere. Can you imagine how surreal this must have been?!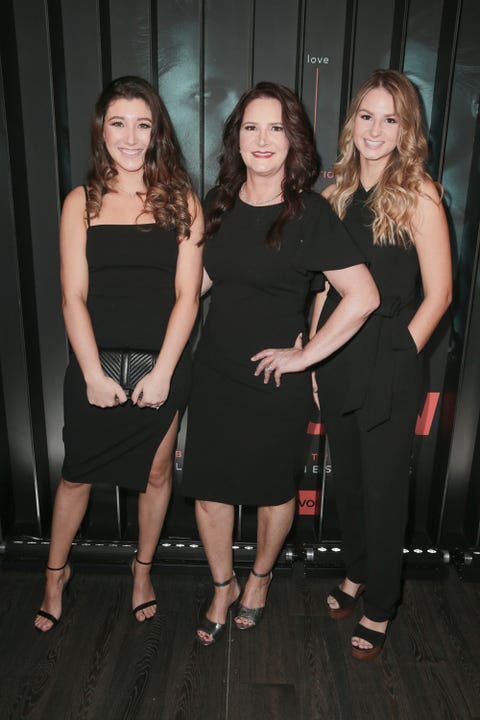 Note: They Weren't Close to Their Dad
After the Dirty John podcast went viral in 2017, Abby took part in a Dateline feature and opened up about the impact her infamous father had on her life.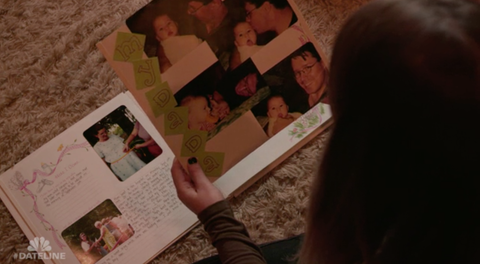 But They *Are* Close to Terra Newell
AKA Debra Newell's daughter, and the person who killed John in self-defense (read more about THAT here). Terra actually ended up meeting John's daughters after connecting with them following his death, and they recently hung out in L.A.:
View this post on Instagram
Missing some of my favorites today…. @ematyourcervix @abigail_meehan 3 days together was not enough! 😭😭😭😭 Also a special thanks to @unistudios for getting them Universal express day passes! #universalstudioshollywood #universalstudios #minions #christmastime #dirtyjohn #dirtyjohnbravo #dirtygirls #thedirtydaughters #nike #euninajeans #urbanoutfitters #redfoxgoodclothes #ivieyewear #chloe ••••••••••••••••••••••••••••••••••••••• What I'm wearing….. Sunglasses: IVI eye wear at The Red Fox in Corona Del Mar, California. @redfoxgoodclothes Bodysuit: @urbanoutfitters Jeans: @euninajeans Shoes: @nike @nikewomen Purse: @chloe
A post shared by Terra Newell (@terranewell) on
Well, my jaw is on the floor. You can watch footage of their first meeting in the Dateline video below—and make sure to check out Dirty John on Bravo: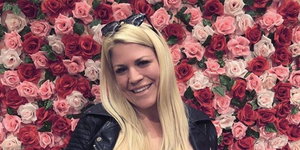 Source: Read Full Article