Chrissy Teigen and Meghan Markle | Michael Loccisano/Getty Images for DirecTV
Chrissy Teigen may not be a member of the royal family, but she shockingly has a lot in common with the Duchess of Sussex. After all, Meghan Markle wasn't always royalty, so it makes sense that she'd have similarities with a fellow celebrity like Teigen. From their careers to their roots, here's everything Teigen and Markle have in common.
They appeared on Deal or No Deal
Long before Markle was the Duchess of Sussex, she was trying to make it in the entertainment industry. That included a short stint as a "suitcase girl" on Deal or No Deal from 2006 to 2007. As it turns out, Teigen also worked on the show from 2007 to 2008 — so they actually got the chance to know each other a bit.
Luckily, Teigen had nothing but good things to say about her experiences with Markle. She told the Daily Mail, "I was on Deal or No Deal with her and she was lovely. Now everyone asks me what she was like and I say, 'Sorry, no dirt.' She's gorgeous."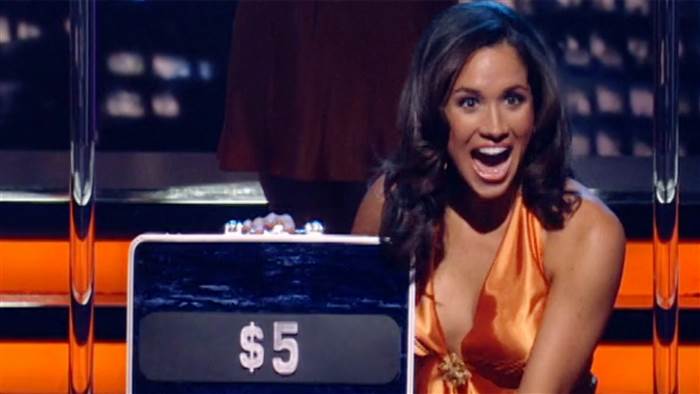 Meghan Markle on Deal or No Deal | NBC
They both have cookbooks
Deal or No Deal isn't the only business venture Teigen and Markle have in common. They've also written their own cookbooks, which leaves us hoping they'll one day collaborate on one in the future.
Teigen has written two cookbooks, including 2016's Cravings: Recipes for All the Food You Want to Eat and 2018's Cravings: Hungry for More. Meanwhile, Markle released a cookbook in 2018: Together: Our Community Cookbook — and it has Teigen's stamp of approval.
Teigen gushed, "I love the freshness she brings, and her cookbook Together is my only pre-order of the year. It's beautifully done and you can tell how important it is to her. You see how she interacts with people and gets down to eye level with kids."
Chrissy Teigen | Tara Ziemba/Getty Images
They come from mixed backgrounds
Markle has broken boundaries as the Duchess of Sussex for a number of reasons — one of them being that she's the first biracial member of the royal family. Teigen similarly comes a mixed background, with her father being Norwegian-American and her mother being Thai.
They have similar political views
Although Markle can no longer speak on her political views, she's voiced her opinions enough in the past for us to know where she stands. During a 2016 appearance on The Nightly Show with Larry Wilmore, she didn't hold back her criticisms of Donald Trump.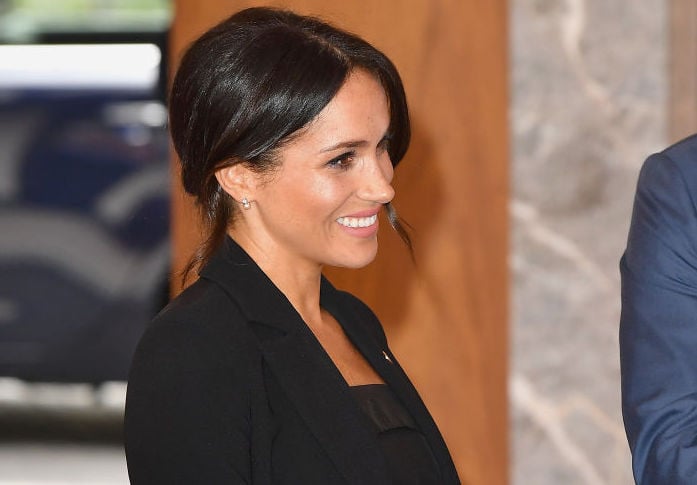 Meghan Markle | Jeff Spicer/Getty Images
"It's really the moment I go; we film Suits in Toronto and I might just stay in Canada," she said. "Yes, of course, Trump is divisive, think about female voters alone, right? I think it was in 2012 the Republican Party lost the female vote by 12 points; that is a huge number and with as misogynistic as Trump is, and so vocal about it, that is a huge chunk of it."
Teigen has never held back in voicing her disdain for Trump — which Markle still probably agrees with behind closed doors. The model often takes to Twitter speak out against him — and even got blocked by the president by tweeting at him, "lol no one likes u."
Source: Read Full Article