Ann-Margret acted alongside Elvis Presley in one of her most famous movies and had a relationship with him. So was Presley the love of Ann-Margret's life? Let's take a look at what she said about the King of Rock 'n' Roll years after his death.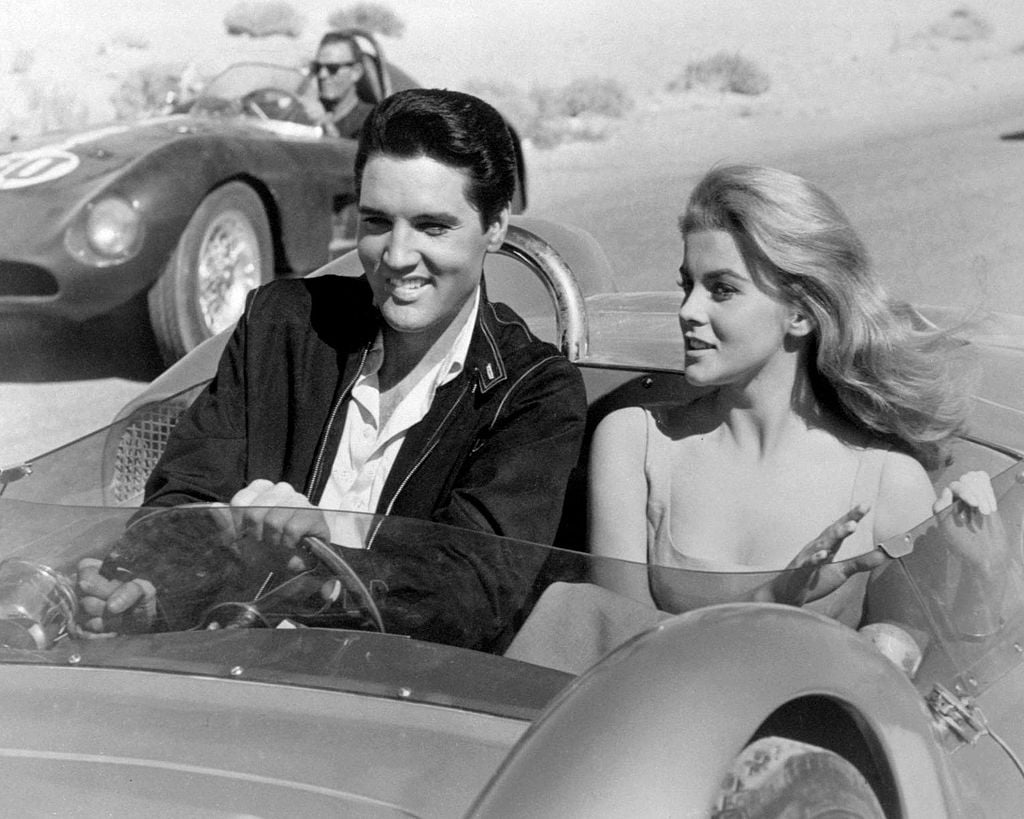 The cultural and romantic connections between Elvis Presley and Ann-Margret
Firstly, some background. Presley's movies are generally not highly regarded, however, there are exceptions. One of them is the musical Viva Las Vegas. In the film, Presley plays a race car driver who falls in love with Ann-Margret's character. The two shared some legendary chemistry onscreen, most famously in a scene where they dance very close to each other.
The book Dealer Wins reports Viva Las Vegas earned over $5 million against a $1 million budget, a hefty take for a modestly-budgeted film in the 1960s. The success of Viva Las Vegas led Presley and Ann-Margret's onscreen romance to become a part of pop culture history. Ann-Margret's connection to Presley extended beyond the film.
The two became romantically involved. According to The New York Times, she described the relationship: "We both felt a current, an electricity that went straight through us. It would become a force we couldn't control." However, Ann-Margret married another man — her manger, Roger Smith. Smith was known for his role on the show 77 Sunset Strip.
Even after Presley's death in 1977, Ann-Marget would remain associated with him. For example, she sang a cover of Presley's hit "Viva Las Vegas" called "Viva Rock Vegas" for The Flinstones in Viva Rock Vegas. Even the title of the film recalled her most famous movie.
How the King of Rock 'N' Roll compared to Ann-Marget's husband
So what did Ann-Margret think of Presley in retrospect? According to The New York Times, she wrote an autobiography titled Ann-Margret: My Story. Discussing the book in 1994, she said she wanted to portray Presley a certain way in her book. "There's been so much, for some reason, negative situations surrounding his name that I wanted to show the man that I knew — generous, loving, funny, talented, gifted — and only show complete respect."
In the aforementioned New York Times article, Joy Horowitz asked Ann-Margret if Presley was the love of her life. She responded "I don't want to hurt…," before cutting her sentence short. "The man that I married is the man I knew I was going to marry on the third date. We've been together now 30 years. Eee gad." 
Did Ann-Marget's marriage last long?
So where did her relationship with her husband go from there? According to Arizona Central, they remained married until Smith's death in 2017. Since their marriage began in 1967, they defy the stereotype that Hollywood marriages don't last very long. Ann-Margret said she respected Presley, and she shined alongside him in one of her most famous roles. She also knew in her heart she was destined to marry Smith.
Source: Read Full Article