Dexter: New Blood introduced Dexter fans to a new serial killer in Iron Lake, New York. Kurt Caldwell has been the main "big bad," in the revival, but Dexter might have another target in episode 9. The promo for the new episode shows Dexter Morgan watching a creepy-looking clown. Later he appears to be setting up a kill room for the clown. So who is this new character and how does he fit into the revival?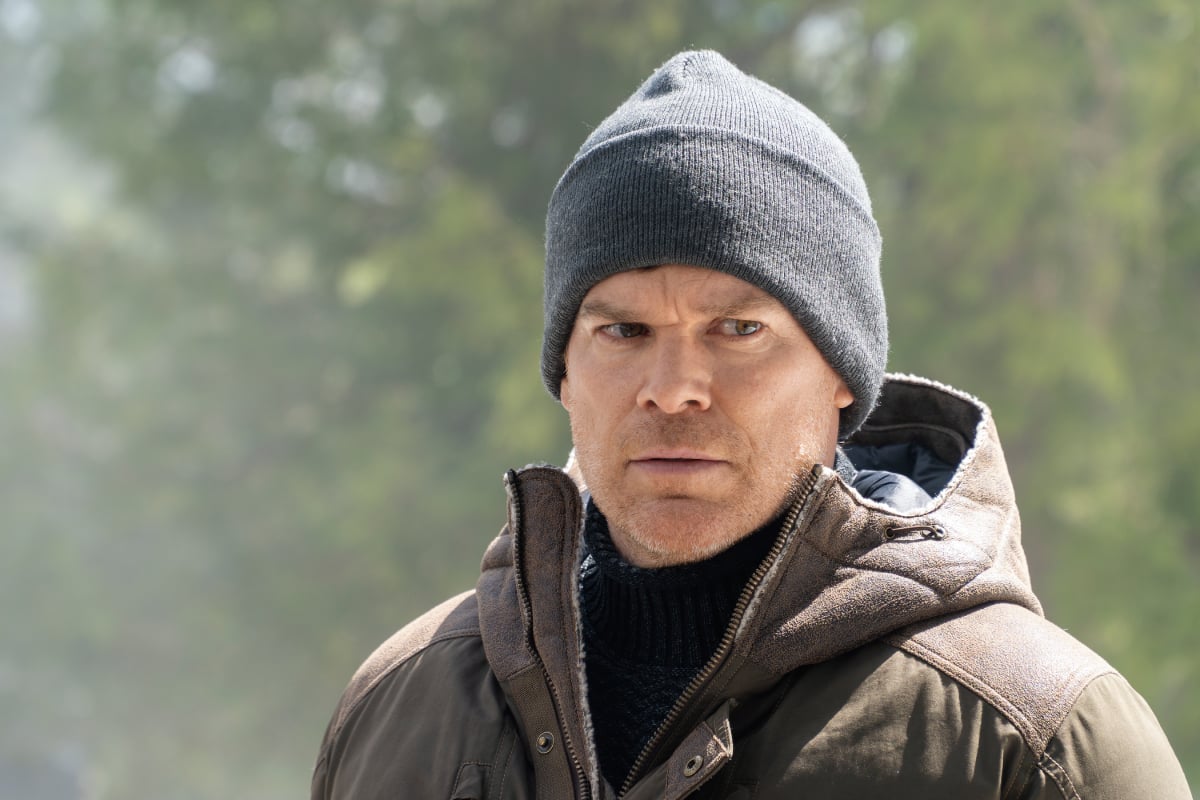 The promo for 'Dexter: New Blood' Episode 9 features a creepy clown
The promo clip for Dexter: New Blood Episode 9 shows a creepy character that hasn't been seen before. Dexter steps into a brightly colored room and picks up a brochure that reads, "Mr. Wiggles Playland." There he sees a clown hand a smiling young boy a balloon animal and taking his picture with a polaroid camera.
Later, it appears that Dexter obtains the clown's polaroid pictures. The clown discovers them hung up in his mirror before Dexter comes up behind him. It definitely seems like Dexter will be putting an end to the clown, but how does he fit in with the direction Dexter: New Blood is headed?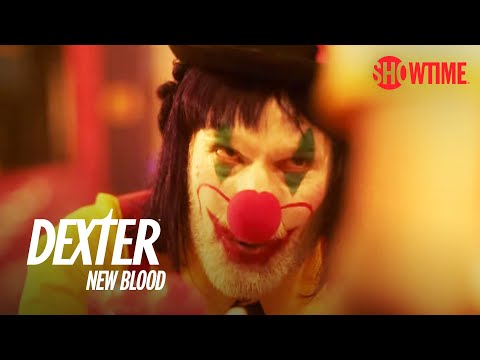 Who is the clown in the episode 9 promo?
One of the most important things to notice from the promo clip for Dexter: New Blood Episode 9 is that it appears that Dexter is back in Miami. In the shot where he glares at the clown, Dexter is wearing a short-leaved button-down shirt. It's very different from the heavy, warm clothing he has been shown in all season in Iron Lake.
Additionally, when Dexter picks up the flyer for Mr. Wiggles Playland, the word "Florida" is just barely visible at the top of the brochure. Dexter Daily also has exclusive photos of the outside of Mr. Wiggles Playland. The set is adorned with palm trees, which certainly wouldn't grow in Iron Lake.
It's possible that the clown will appear as a flashback while Dexter tells Harrison stories of his past victims. If that's the case, the little boy in the promo could be Harrison. The clown could also be a new victim that Dexter travels to Miami to take down.
In the Dexter novels by Jeff Lindsay, Dexter does have a clown victim. In the book, Double Dexter, he kills a pedophile clown named Steve Valentine (a.k.a. Puffalump the Clown) who murdered at least three young boys. Notably, Valentine took pictures of his victims.
When does 'Dexter: New Blood' Episode 9 air?
Dexter: New Blood Episode 9 airs Sunday, Jan 2, at 9 p.m. ET on Showtime. This episode, titled "The Family Business," is the second to last in the series. It looks like Dexter will finally come clean to Harrison about the darkness that haunts him. Dexter: New Blood is not confirmed for season 2, so this could be the last fans will see of America's favorite serial killer.
Source: Read Full Article