Cobra Kai Season 4 ended in another All-Valley Karate Tournament climax, but this time it took two whole episodes. There were many surprises in the final two episodes of the season, not the least of which was Carrie Underwood performing the Survivor classic "Moment of Truth." Underwood confirmed her appearance after New Year's Day but the show's creators addressed some of the more controversial aspects of the season finale.
[Warning: This article contains spoilers for Cobra Kai Season 4.]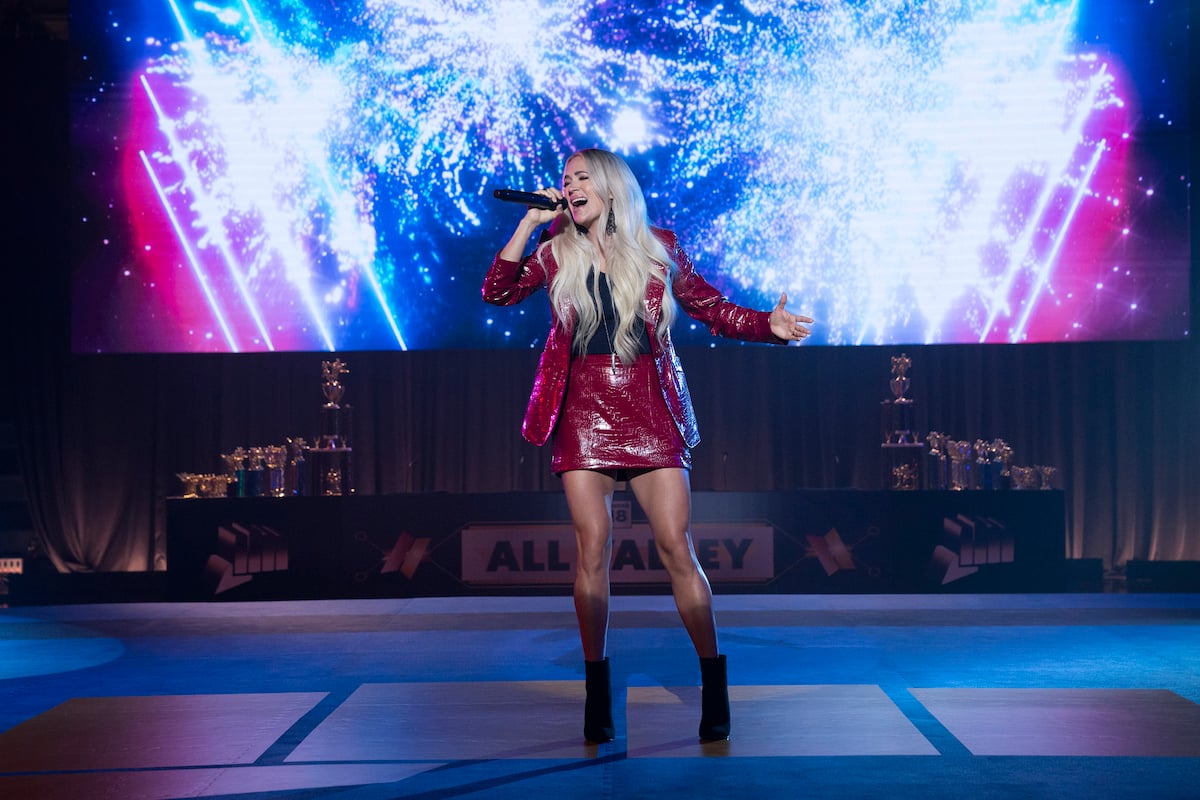 Jon Hurwitz, Hayden Schlossberg and Josh Heald spoke with Showbiz Cheat Sheet by Zoom on Dec. 2. They addressed the controversial All-Valley Karate Tournament changes they made. Cobra Kai Season 4 is now streaming on Netflix.
The reason the Women's competition decided the All-Valley Karate Tournament
Earlier in Cobra Kai Season 4, the All-Valley Karate Tournament board decided to separate the competition into Men's and Women's divisions. By the finale, the score was such that the Women's competition would decide the final score. Schlossberg said they also contemplated other permutations of the All-Valley.
"I think we just went with what we felt was the best for the story of this season," Schlossberg said. "There are different ways that we were going. As soon as we made the decision that Miguel wouldn't be in the finals, you start to wonder well, where are the stakes and what's going to be the most fulfilling ending. We laid it out how it is. All different kinds of discussions over the combinations, permutations of what would happen at the tournament. That was just what we felt would be the most entertaining in that order." 
'Cobra Kai' Season 4 made Tory vs. Samantha the ultimate fight
Heald said it was important to make Tory (Peyton List) and Samantha (Mary Mouser) the deciding fight. Ever since the high school fight in season 2, Tory has kept coming after Samantha. Samantha struck back in season 4, humiliating Tory at work. So, seeing them fight in an official tournament capacity was satisfying.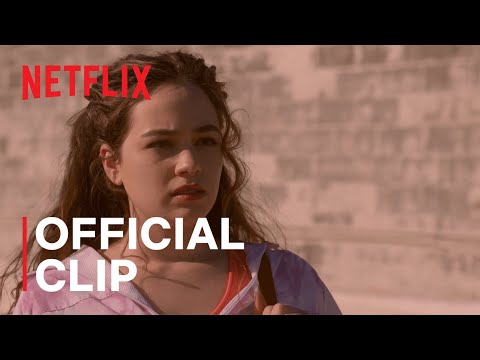 "This really was the rivalry of the season," Heald said. "Tory/Sam continues from Season 3. There's a lot left unresolved after that that needed this big most momentous moment whereas the boys' fight was really a battle for each of them individually overcoming their own issues with their own selves and their own dojos. This was really about this rivalry and it felt like that was well placed as the climax."
It was a big accomplishment for Peyton List and Mary Mouser to headline 'Cobra Kai' Season 4's All-Valley Karate Tournament
Hurwitz added that Mouser and List also deserve credit for being able to handle the All-Valley Karate Tournament. List only joined the show in season 2 and Mouser didn't practice Karate until the second season. Headlining the All-Valley Karate Tournament was ultimately a testament to the skills they acquired.
"That fight is so emotional for all of us to watch," Hurwitz said. "Those two actresses came in with no knowledge of Karate onto our show and we've seen them both grow over the years as athletes and as Karate warriors. We feel like that fight is such a special fight that's unlike any sort of fight I've ever seen in a sports story like this. You've seen a lot of two men in that kind of a battle but this one felt really special."
Source: Read Full Article