Chrissy Teigen | Rich Polk/Getty Images for Viacom
Chrissy Teigen and Meghan Markle have a surprising number of things in common. One of their most obvious similarities? How much pretty much everyone loves them. They also launched their careers in the same exact way: appearing on the game show, Deal or No Deal, as suitcase girls.
We're always dying to know more about what Markle is really like — and luckily, she has Teigen's approval. The model is never afraid to tell it how it is, which is probably the thing we love most about her. Teigen spilled to the Daily Mail about what she thinks of Markle from their time on TV together.
Nothing but kind words
If Teigen has nothing but kind words for someone, you know she means it. While speaking with the Daily Mail, she couldn't help but gush about her love for the royals — specifically, the Duchess of Sussex.
She revealed, "I was on Deal or No Deal with her and she was lovely. Now everyone asks me what she was like and I say, 'Sorry, no dirt.' She's gorgeous."
Markle was on a total of 34 episodes of the game show from 2006 to 2007, overlapping with some of the eight episodes Teigen appeared on from 2007 to 2008.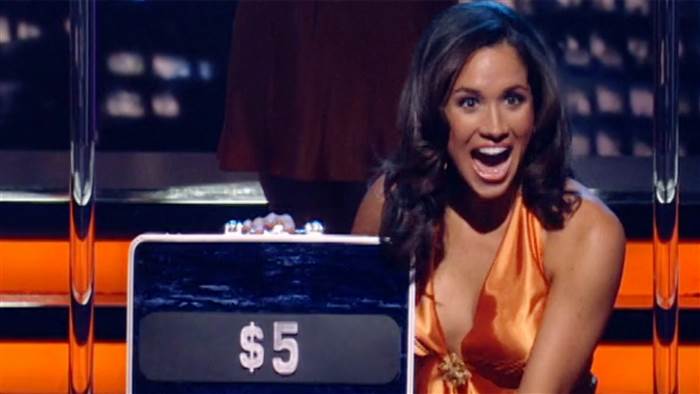 Meghan Markle on Deal or No Deal | NBC
Teigen praised Markle's cookbook
When Markle's cookbook, Together: Our Community Cookbook, was released in September 2018, Teigen once again had only praise for the royal.
"I love the freshness she brings, and her cookbook Together is my only pre-order of the year," Teigen explained. "It's beautifully done and you can tell how important it is to her. You see how she interacts with people and gets down to eye level with kids."
Teigen has written two cookbooks, including 2016's Cravings: Recipes for All the Food You Want to Eat and 2018's Cravings: Hungry for More. So it's pretty safe to say she knows what she's talking about.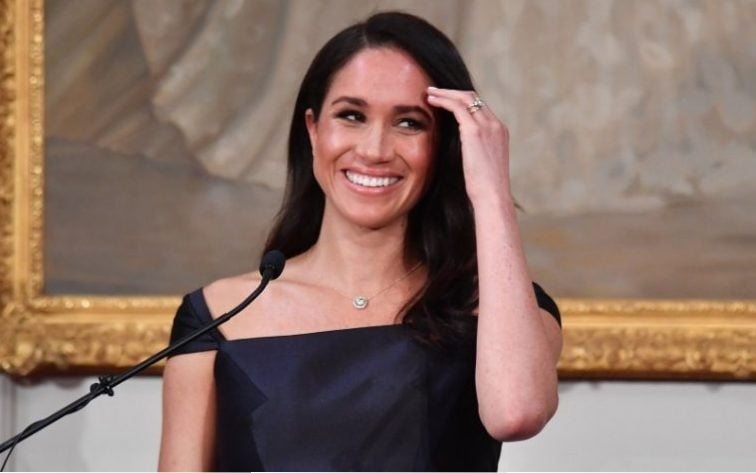 Meghan Markle | Getty Images/Pool
Teigen stuck up for Markle against her father
No one expected the drama that would follow Markle and Prince Harry's May 19, 2018 wedding. The new royal's father, Thomas Markle, has been a main source of controversy involving the royal family. He criticized his own daughter publicly while speaking with The Mail on Sunday in July 2018 — and Teigen wasn't here for it.
Thomas said in the interview, "Meghan was apparently upset with me for saying that she and Harry will probably have a baby soon. But Meghan's been saying that herself for the past six or seven years, talking about how much she wants a family. Harry's been saying it too."

"What's sad is that sometime in the next year Meghan and Harry will have a baby and I'll be a grandfather, and if we're not speaking I won't see my grandchild," he added. "How tragic is that, to deprive a child of its grandfather because I said a few things critical of the royal family."
Teigen had just the right words in defense of the duchess. She tweeted, "This guy … This guy sucks. What is wrong with him? Let your daughter be happy, please. This is embarrassing."
Source: Read Full Article