Bob Odenkirk got his start on Saturday Night Live. He was a writer from 1987 – 1995 and wrote such memorable sketches as Chris Farley's motivational speaker Matt Foley. Odenkirk wrote several more comedy shows after he left SNL and became a more frequent actor, too. This, of course, led to his dramatic work on Breaking Bad and Better Call Saul. Looking back, Odenkirk is frank about the end of his time on SNL.
Odenkirk was a guest on the March 13 episode of the Sunday Sitdown with Willie Geist podcast to discuss his memoir, Comedy Comedy Comedy Drama. He writes about his time on Saturday Night Live in the book, but told Geist specifically about his departure from SNL.
Bob Odenkirk left 'SNL' because he was not happy
Odenkirk had his share of difficulties on Saturday Night Live, not the least of which was dealing with Steven Seagal as a host one week in 1991. He thinks he just wasn't cut out for network sketch comedy.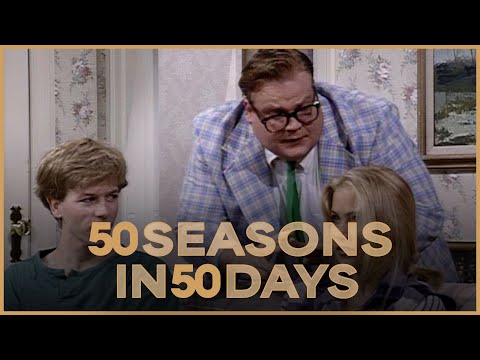 "All my challenges at SNL could be crystallized in the fact that it just wasn't going to be the show I wanted it to be," Odenkirk said on Sunday Sitdown. "I wanted to work harder on the sketches, clean 'em up more, rehearse them, act them. I liked Python and the way one sketch became another sketch and you kept the energy going. You kind of kept the audience in the mindset of the show for the whole half hour. Those things can't happen on Saturday Night Live for a lot of reasons. You have commercials."
After Bob Odenkirk left 'SNL' he found his comedy tribe
Odenkirk went back and forth between Saturday Night Live and Ben Stiller's short-lived sketch comedy show, The Ben Stiller Show.
"So I got to do it finally," Odenkirk said. "I went to Los Angeles. I did The Ben Stiller Show first which was also great fun and I love talking about that in the book. Those were all my friends, Ben, Judd [Apatow], Janeane [Garofolo] and Andy Dick. We were all good friends and loved being around each other. That still wasn't that perfect show I wanted to do but I figured I was done."
But, the real magic came when Odenkirk met David Cross. They created Mr. Show with Bob and David on HBO.
"I just kept at it and met David Cross and we got to do this show that was kind of everything I was hoping we could try to make happen," Odenkirk said. "HBO gave us the chance. We did Mr. Show which you can see on HBO Max. It's only a little bit dated. It is dated but because it wasn't a topical show, we couldn't date it too much. We had to dig deeper into subject matter. So it's amazing how much of it is still relevant now."
'Mr. Show' doesn't need any more fans
Odenkirk liked the cult quality of Mr. Show. He's reluctant to have more fans at this point.
"I hesitate to tell people about Mr. Show because I imagine if you haven't seen it already, you're not in the club so tough beans," Odenkirk said. "You ain't joining but maybe you will. Maybe if you saw it, you might like it. Especially the third and fourth season. I'm super proud of it. I know that it was a cult show. I know that it didn't play to everyone but the degree to which we were able to pull things off really bring 'em to fruition in the best way, make a sketch work."
Source: Read Full Article