Rhylee Gerber said she was never OK with not being tipped for the first charter she worked on Below Deck Season 7. But she didn't want to become confrontational upon her mid-season arrival so she agreed to get to work without saying anything.
But Gerber pushed back after Rosbach recently tweeted that she agreed to not being tipped. She was never OK with the approach and she ended up discussing it with Rosbach for more than four hours after the Below Deck Season 7 reunion.
Rhylee Gerber is glad Captain Lee addressed the tip debate on Twitter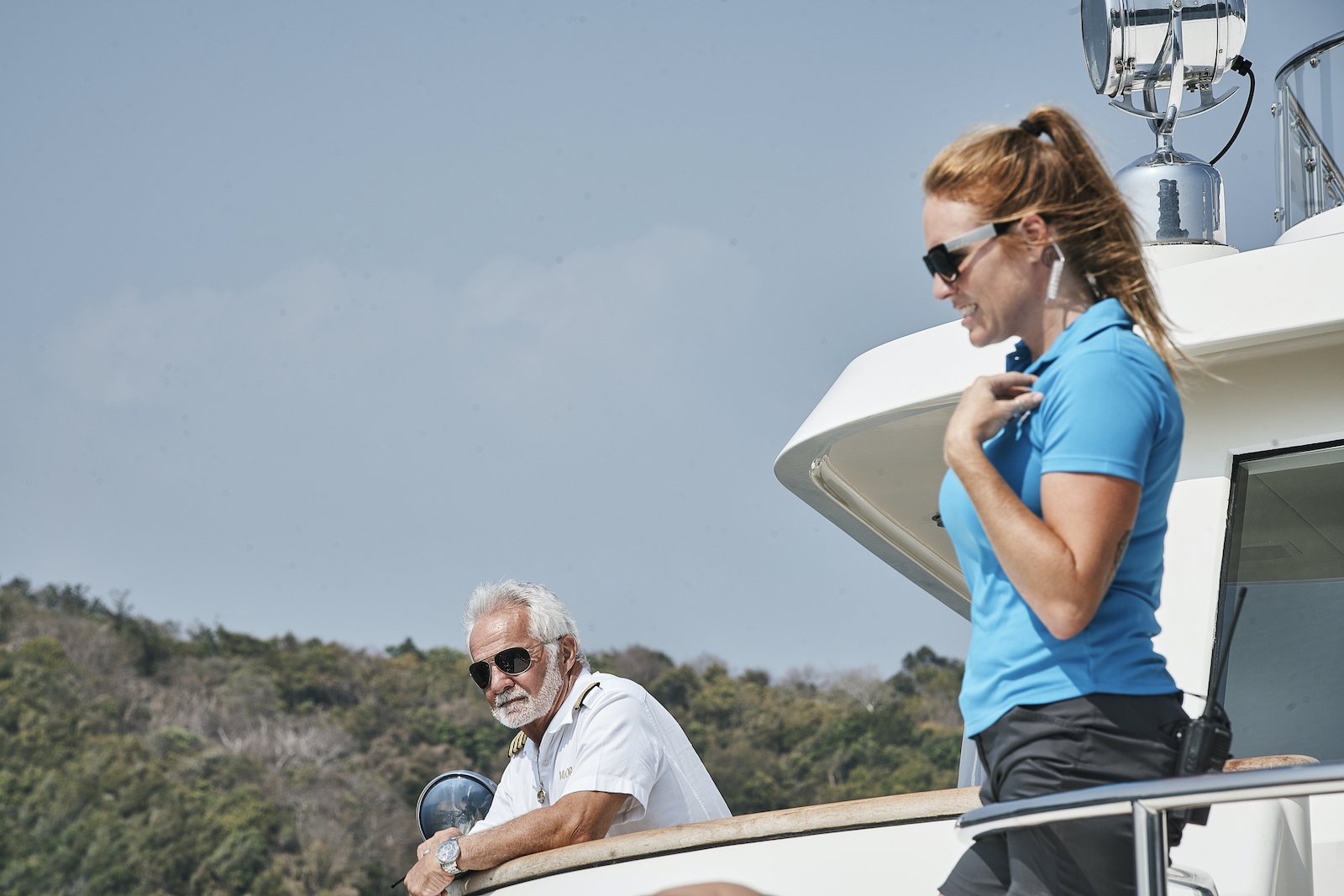 "And someone asked him on Twitter and Lee wrote a response that was like – I'm so glad he wrote it because it denounced his whole f****** authenticity about why he would tip me or not tip me. It was so stupid."
She added, "When I just came on I just flew 30 hours midseason, mid charter. And his first three sentences that he said to me was, just FYI you're not getting a tip for this charter because the guys had been doing all the heavy lifting."
She was never OK with not being tipped on her first 'Below Deck' Season 7 charter
"And I mean, OK, I've already been known as the hothead the first season I was on," she continued. "So I'm not gonna sit there and be like 'What the f*** do you mean?' And start an argument already. So on Twitter, he's like, 'She agreed to it. She was fine with it.'"
"I was not fine with it," she asserted. "I talked about it with Kate [Chastain]. And I was like I don't understand why this is happening. I'm doing the heavy lifting. And then I wasn't going to say anything until the season was actually aired. And it showed Tanner [Sterback] who was out because he had diarrhea the charter before getting a full f****** tip share."
Rosbach commented about the tip in Oct. "Rhylee didn't get a part of the tip because she wasn't even on board a full 24 hrs of the charter," he tweeted in response to a Below Deck fan's question. "Tanner got sick while working and I didn't need him infecting everyone. I told her that n she still agreed to it, no one stood up for her more than I did. Won't comment again on this."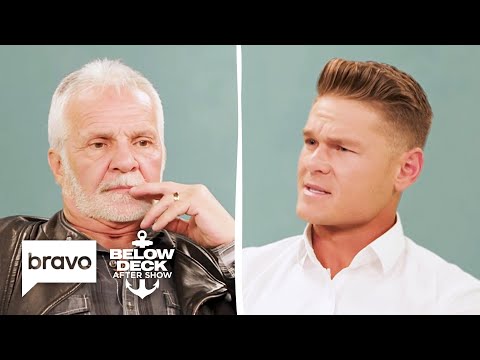 She added that while she was there for half of the charter, "Give me half of a tip!"
Gerber then shared that as a returning cast member, she got paid "double the second season." But she estimated that plus the tips – for working on half the season – she could have made about $40,000 on Below Deck.
Rhylee Gerber spent 4 hours discussing tips with Captain Lee after the reunion
During the interview, Gerber also discussed which crew members she still talks to, who she thinks is thirsty and if she'd return to the show.
Source: Read Full Article