Chef Mathew Shea from Below Deck Mediterranean shared his recipe for one of his favorite desserts – pavlova. He admitted to Showbiz Cheat Sheet he struggled to pinpoint a favorite all-time recipe because he's a huge fan of so many cuisines.
"I'm comfortable with any guest request and dietary restriction, and I just try to read and reread the preference sheet," he said. "So I'm always trying to do my best to have something for everyone on the table. But, it's tough, you know, it's a small kitchen. I have one oven. That's the first charter I've worked on a big boat with one oven. And usually a boat that size, it runs with two chefs." Sounds like chef Luka, who joined the crew for drinks after the season would have been a help.
Chef Mathew said he made a lot of dishes he loved on 'Below Deck Med'
Shea struggled to nail down just one dish to share. "Oh, I love making Mexican food and Thai food and desserts," he said. "I said if I had to choose one dish maybe pavlova. But that's always like my go-to dessert when I'm in a pinch, I can make it really fast and really good."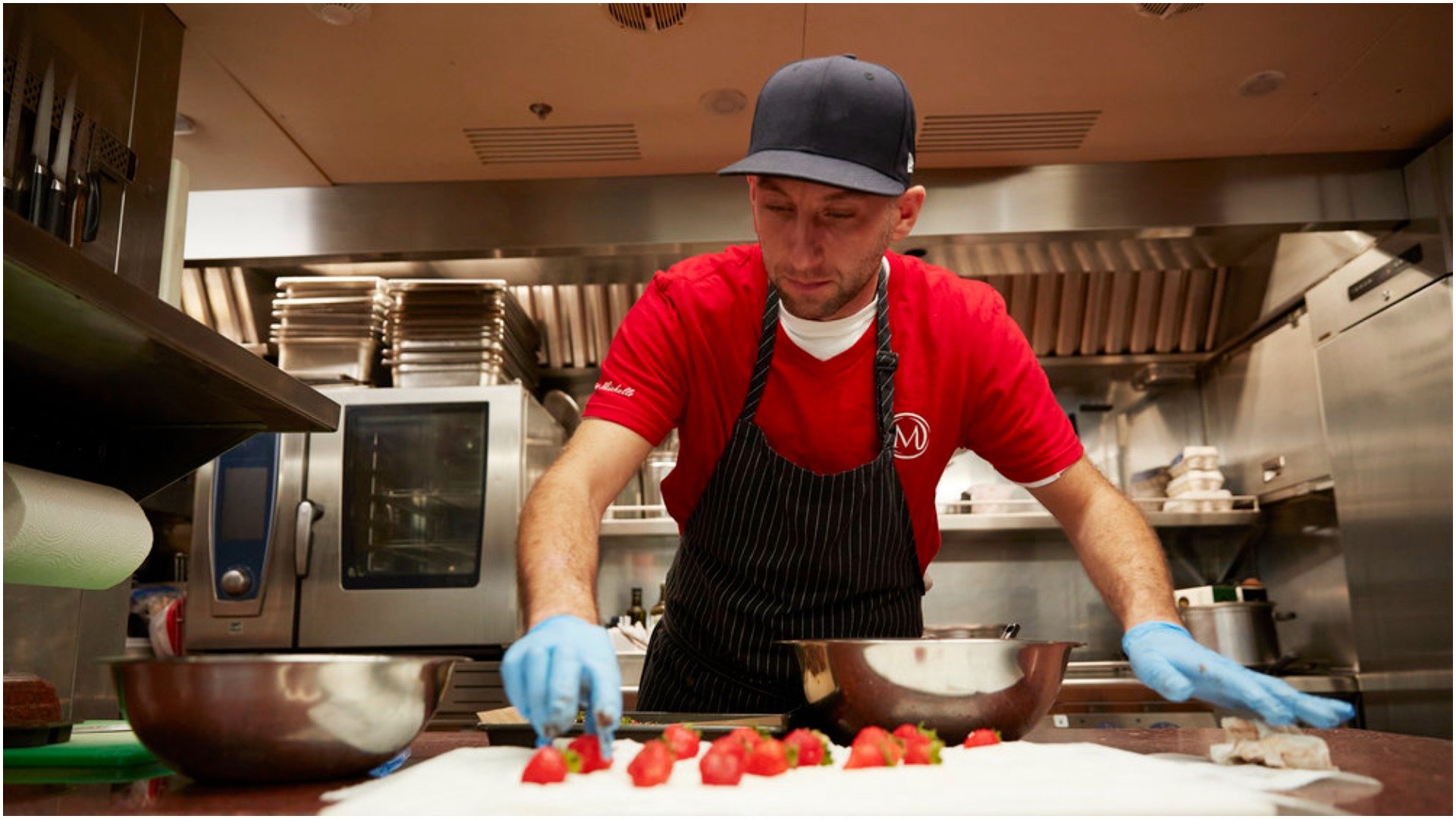 "And it looks really pretty," he added. "And everyone loves it. It's not that common for American guests I've served it to. And it's usually the first time they've had it. It's a meringue, but it's soft on the inside and crunchy on the outside. And I make them individual-sized with whipped cream and fresh fruit. It's really popular in New Zealand and Australia."
Pavlova was recently featured on 'The Great British Baking Show'
Pavlova took center stage this season of Netflix's The Great British Baking Show. The "signature challenge" was to create pavlova and each baker puts his or her own spin on the dessert. While Shea suggested that the dessert be formed into round circles, one baker on the show created hearts for "chocolate pav-love." Another baker featured his Passover pavlova. One baker made a vegan version and used an egg substitute.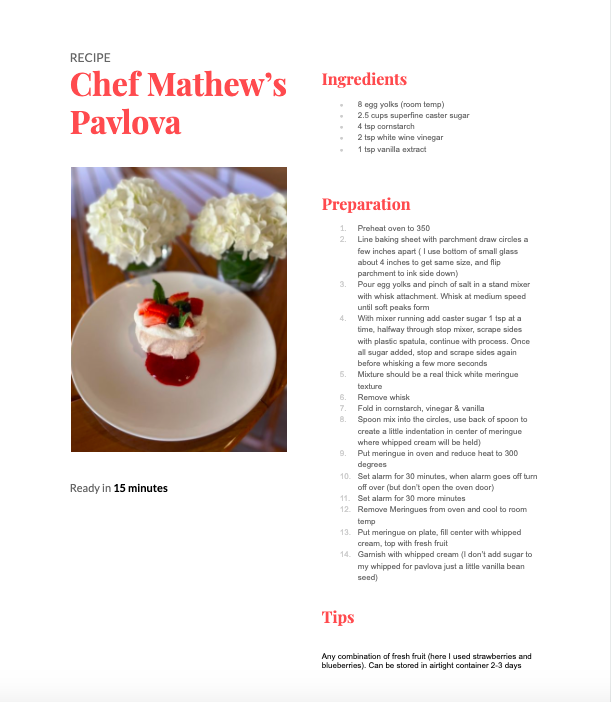 Shea's recipe indicates that during baking, the oven temperature should be adjusted. But the oven should not be opened until the dessert is fully baked. A baker on the Great British Baking Show demonstrated exactly why bakers shouldn't remove the dessert until it is ready. Baker "George" ended up with cracks in his pavlova because he removed it from the oven too soon. Also, transporting large pieces of pavlova and result in cracks.
But the episode was a fun journey into the dessert and offered a slew of inventive ideas and options to the fresh fruit topping. What did the judges think of the egg substitute? Doesn't appear that they necessarily recommend it.
How did this dessert get it's name?
Pavlova is thought to be named after Russian ballerina Anna Pavlova. She was well known in the 1920s in New Zealand and Australia. Many families in the two countries will often serve pavlova for Christmas or special occasions.
"When I was growing up in the 1970s, I remember my mum would make a pavlova and take it to friends' houses and parties," Australian chef Peter Gilmore told BBC. "I think of the Australian variety having tropical fruit, like passionfruit and mangoes. So, when I put my Sydney Opera House-shaped version on the menu at [Sydney Opera House restaurant] Bennelong, passionfruit was the obvious choice for me to feature."
Source: Read Full Article