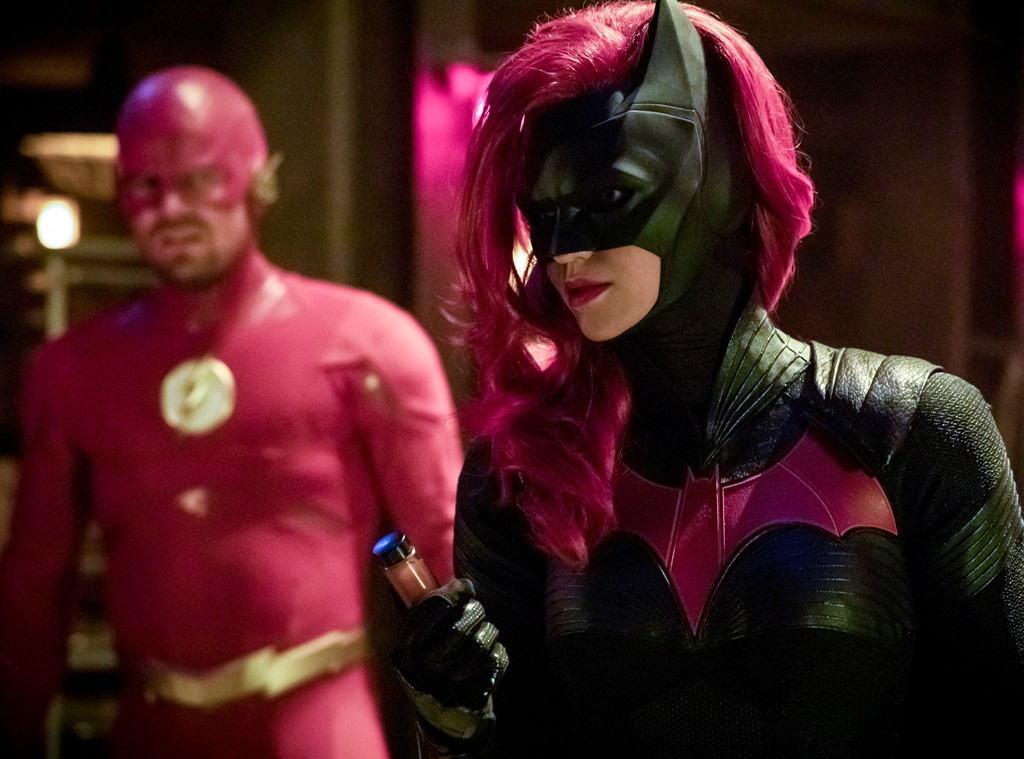 CW
"Batman is an urban legend." "That's not Batman…"
No, Barry Allen/Green Arrow, it is not. In a new preview for Elseworlds, the Arrow-Flash-Supergirl crossover, viewers are introduced to Batwoman (Ruby Rose) aka Kate Kane. This is the first time a member of the Batfamily, and DC Comics' Gotham City will be seen as part of The CW's Arrowverse. She looks like she jumped right out of the comic books.
The promo below says, "Destiny will be rewritten," hence Grant Gustin playing Green Arrow and Stephen Amell playing The Flash…and maybe a Batwoman existing in place of Batman? We've got some serious questions.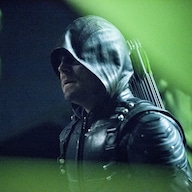 Photos
Everything We Know About the 2018 CW Superhero Crossover
In the first part of "Elseworlds," Barry Allen (Gustin) and Oliver Queen (Amell), wake up one morning and realize they have swapped bodies with each other. They set off to find out what made the shift in the timeline, however Team Flash doesn't believe them.
They then seek out Supergirl's help (Melissa Benoist) and travel to Smallville where they meet Clark Kent (Tyler Hoechlin) and Lois Lane (Elizabeth Tulloch). Viewers will also meet LaMonica Garrett as The Monitor in part one of "Elseworlds."
In part two, airing Monday, Dec. 10, Oliver and Barry make their way to Gotham City to find John Deegan (Jeremy Davies) with Supergirl in tow.
In the third and final part, Supergirl, The Flash, Green Arrow and Superman engage in one epic—and potentially final—battle.
The three-night crossover begins Sunday, Dec. 9 on The CW.
Source: Read Full Article