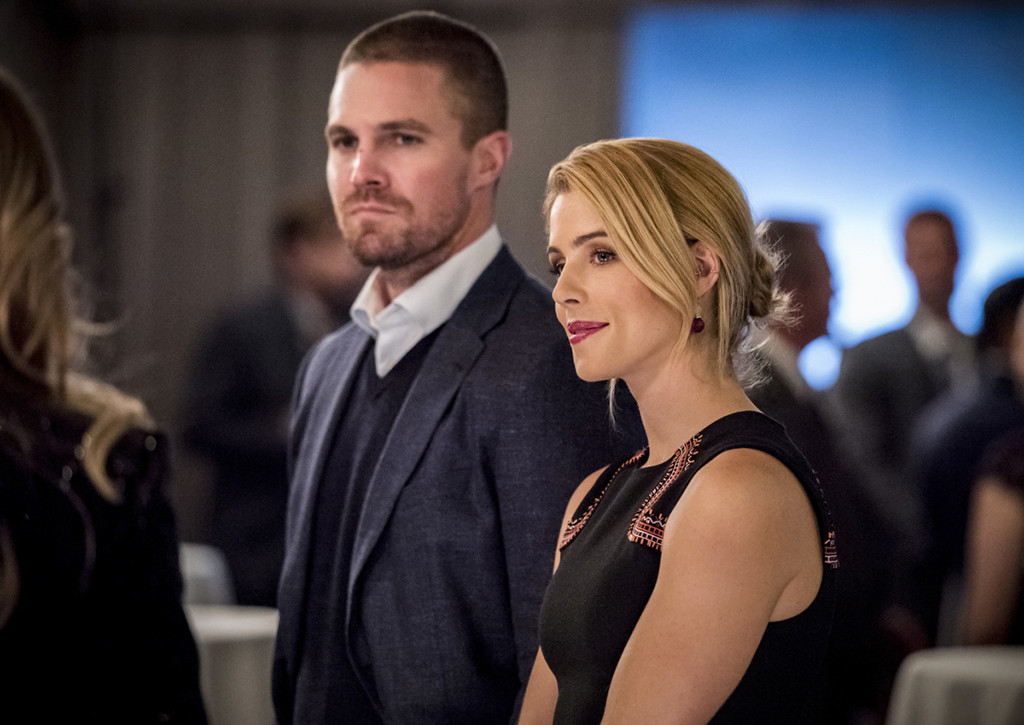 The CW
Jaws on the floor, anyone?
We went into tonight's Arrow thinking the biggest deal would be the arrival of Katherine McNamara's Maya, but we were wrong. Sure, she got herself an epic entrance, taking down a guy twice in a cage match after the reveal that she was Blackstar, the person with whom Felicity last spoke before her alleged death. She didn't have much to say, but what she did say did not appear to be the whole truth, so clearly there's a lot more we have to learn from her.
The big surprise of the night was that the new Green Arrow is none other than Oliver Queen's secret half-sister! She's a badass who might be even better at exercising than Oliver himself, and at first, that's all we knew of her. Then, at the very end of this, the midseason/pre-crossover finale, she sat down in front of the grave of Robert Queen to pay tribute to her dad.
"Hey Dad, turns out Oliver's more like you than I thought. More like me, too. But I'm not giving up, not ever," she said. What does any of that even mean?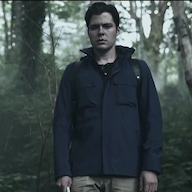 Photos
Everything We Know About the Future on Arrow
Also in present day, we watched Oliver and Felicity come to terms with reality after Oliver's prison stint. Felicity has clearly been through some stuff, and Oliver's not very into the fact that she now carries a gun and is obsessed with security. Even after some very sexy and emotional moments post-prison, they ended things tonight on not such a happy note.
Oliver even asked what happened to the person he fell in love with, and Felicity icily responded: "She's gone, and she's not coming back." Ouch.
Later, they admitted their time apart had led them in different directions, and Felicity wondered if what was best for her was also best for them as a couple. And that's how they left things. While that was a concerning place to leave it, it sounds like it won't be too long before they figure out how to live with this new reality.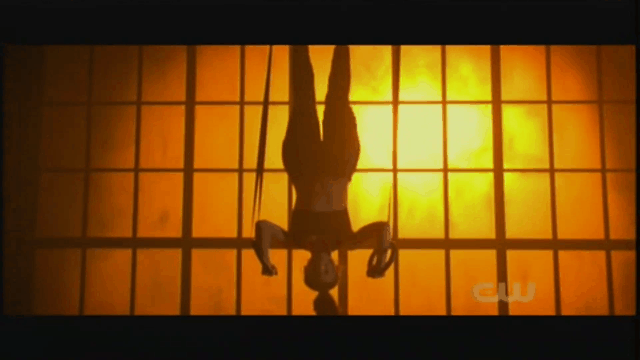 The CW
"We do work it out pretty quickly," Amell said when we visited the set. "We come to an understanding that nothing's ever going to be perfect…One of the other things that we talked about a lot is Oliver can't live in a normal apartment building anymore, right? I thought that they should militarize the Queen mansion. I got shot down. I think we could afford to do that. But nothing's ever going to be perfect or normal about our relationship, and I think that the sooner that the two of them accept that, the sooner that they can move on with their lives."
So we can rest easy that Oliver and Felicity will figure it out, even if we can't rest easy that all will be well in the future.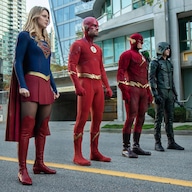 Read
The Elseworlds Arrowverse Crossover Is Going to Be So Epic
Speaking of which, back in the future, Blackstar tried to pretend she didn't even know Felicity but then admitted, "We work together, sometimes." She then implied that their work was illegal and confronted Dinah with a, "At least I'm not a vigilante." They then both tried to blame each other for the dismal unsaved state of the city.
"I work as a broker. I help people find certain items," Blackstar explained. "Felicity asked me to find her an electrical firing circuit and a couple transmitters…I don't know why she needed them, I didn't ask. As long as I get paid you can ask for whatever you want."
As William helpfully explained, an electrical firing circuit and transmitters are exactly what you need for an explosive device, like the kind you'd build for blowing up a city, which Felicity was apparently planning to do at some point.
William decided that Blackstar wasn't telling the whole truth, so he and the gang broke into her place and found the same bomb schematics Felicity had, which meant she definitely knew about Felicity's plan and probably planned to continue it.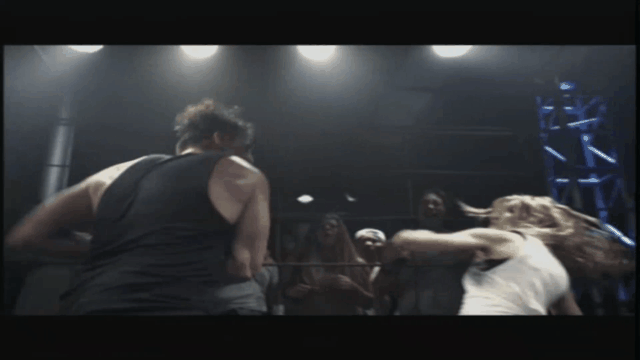 The CW
Other clues we're contemplating:
-Dinah explained the Mark of Four. It's basically a symbol the whole team got as a tattoo that represented their friendship and loyalty, and it's such a powerful symbol that it got Roy to come back to Star City. We were expecting something more exciting than that, but OK.
-Is Oliver also dead in the future? He's at least not a hero anymore, based on the way Dinah was talking about him. "…the strength that made him a hero," "your dad, he had this way of looking into things, of seeing beyond the evidence…" Made, had. Those are very past tense words, so at this point we're just hoping that Oliver retired and hid himself on an island somewhere, and now Felicity has just gone to join him, even if it would be super rude to leave a clueless William behind alone.
-As for that very final scene, it's the same scene that closed out Supergirl and The Flash this week, and it sets up what is sure to be one hell of a crossover.
Finally, can we just take a moment to applaud these badass ladies showing off some serious skills this episode? Here. For. It!
Arrow airs Mondays at 8 p.m. on the CW.
Source: Read Full Article