AceShowbiz –Arie Luyendyk Jr. and soon-to-be wife Lauren Burnham are returning to "The Bachelor" to share exciting news with the Bachelor Nation. The couple, who met in season 22 of the ABC dating reality TV show, reveals that they are going to reveal the sex of their unborn baby in the season premiere of upcoming season 23 of "The Bachelor".
During an Instagram Q&A on Wednesday, December 26, Arie replied to one of questions from fans that read, "When will y'all tell us the sex of the baby??" The former race car driver answered, "The plan is to reveal on the Bachelor premiere…"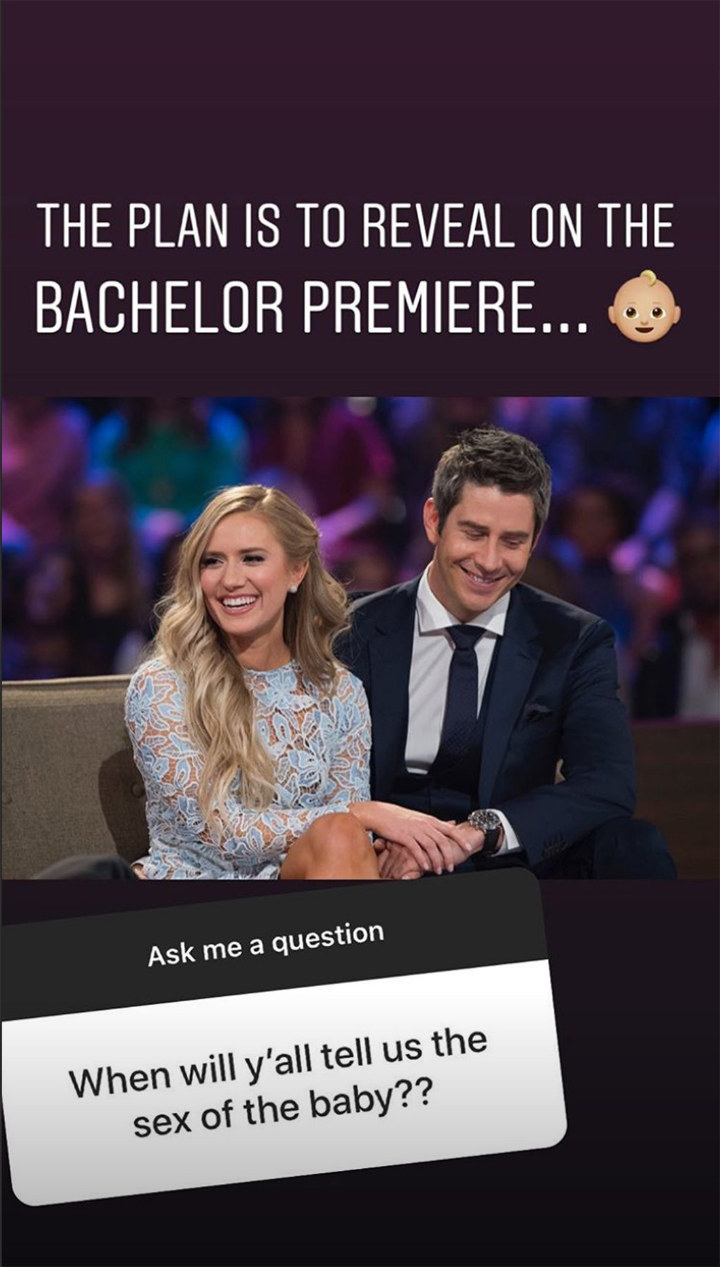 In addition to that, Arie was asked about his feelings about being a dad. Alongside a photo of Lauren getting an ultrasound, Arie wrote, "So many things but mostly doing this together with her." He added, "I can't wait to meet this little person that has already grabbed our hearts."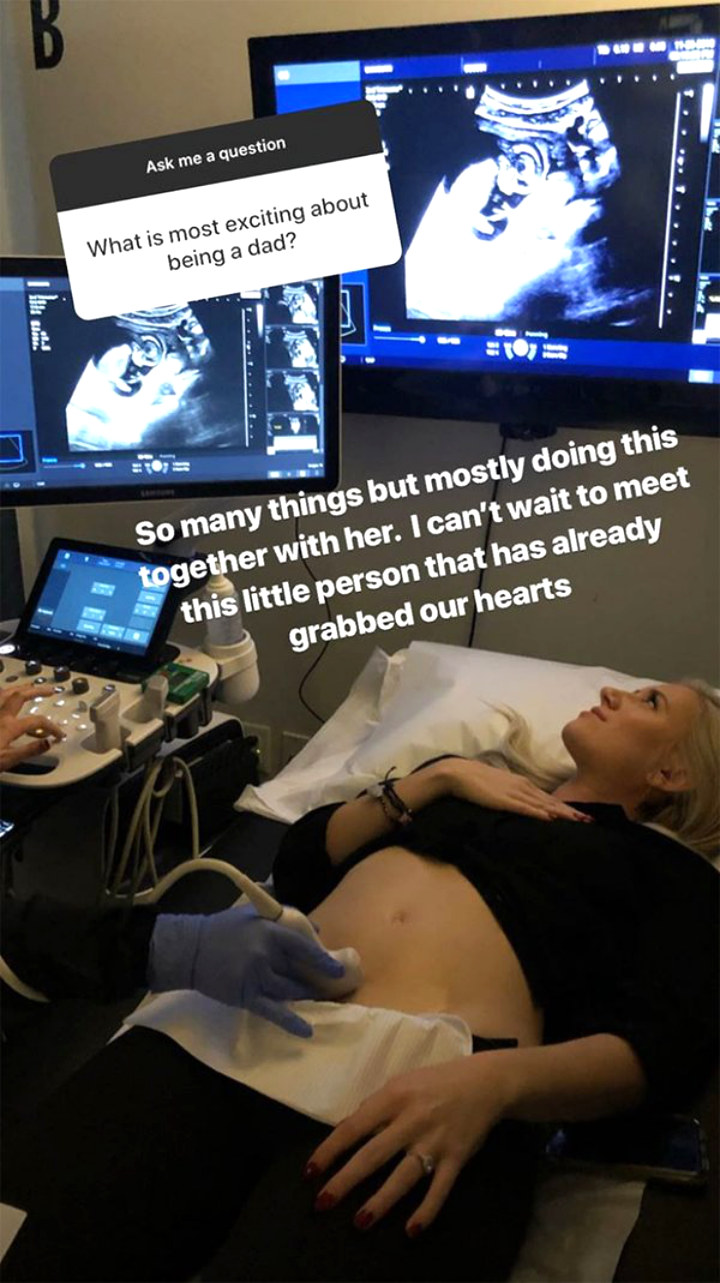 The 37-year-old also shared it's "5 months 8 days" before their little bundle of joy's arrival. Recalling the moment he learned he was going to be a father, Arie told his followers, "Honestly I had tears in my eyes and Lauren was in shock haha." He also posted a photo of six different pregnancy tests.
https://www.instagram.com/p/Br0aOdMg-au/
Arie and his fiancee have been flaunting their pregnancy on social media, and even made an Instagram account dedicated for their baby. They gave a shoutout on Christmas day alongside a photo of Lauren donning a bright red dress while happily flaunting her baby bump.
"Turnip it's Christmas! My 17 week b-day falls on Christmas and I've been getting so many presents! So this week I'm the size of a turnip or a pomegranate!" so they wrote in the caption. "I like to think of myself as a turnip this week because I think of the leaves as hair and that makes me laugh. Yesterday Mom's friend had a baby and we went to see him, don't know if I'm looking forward to the whole birth thing yet but I have time to warm up to it."
https://www.instagram.com/p/Br0WtrthVHq/
Concluding the post, they added, "That's all for now but I want to say Merry Christmas to everyone out there and talk to you next week."
Meanwhile, featuring Colton Underwood as the leading man, season 23 of "The Bachelor" will premiere on January 7 at 8 P.M. on ABC.
Source: Read Full Article