The CW's teen drama All American follows Spencer James (Daniel Ezra), a rising football star that aspires to play for the NFL. In season 3, Olivia Baker (Samantha Logan) and Spencer officially start dating. Now that he's fully committed to Toledo State University, the football team wants Spencer to begin practice in the Spring. In the episode 3 teaser, one line led fans to believe Spencer and Olivia may break up. Here is the one line that might have teased the couple's split in All American Season 4.
Fans believe this particular line teases Spencer and Olivia's break up
Senior year is finally here! Spencer has fully committed to Toledo State University. In All American Season 3, he received a full-ride football scholarship. While Spencer is still recovering from the shooting, the football coach wants him to start training in the Spring. That means he must leave South Crenshaw High before graduation.
In the teaser, Grace (Karimah Westbrook) asks Spencer if he's "ready" to leave for college. Spencer later responds, "It's the right step, Mom." So, that gives Spencer two weeks to say goodbye to close friends and family. Spencer tells Olivia that his sudden departure "changes" their senior year plans. The next scene cuts to the couple standing outside of a car. Olivia proceeds to say, "Can we talk?" This particular line led fans to question the couple's future. If Spencer is leaving LA, what does this mean for their relationship? 
Is Spencer James leaving South Crenshaw in 'All American' Season 4?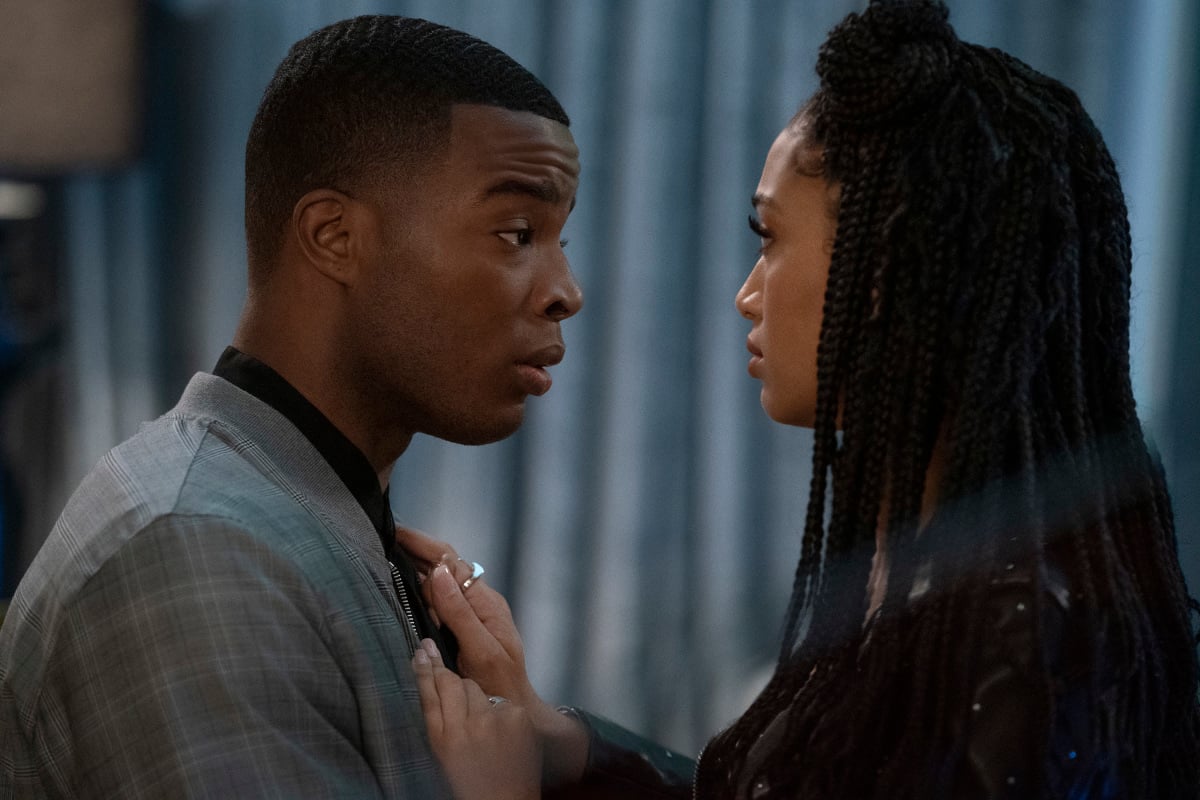 While the question remains unanswered, some fans don't want to see the couple split. "I hope the writers don't interfere with Spelivia. I think Spencer and Liv are perfectly capable of balancing their relationship no matter where Spencer goes. Their love always rises on top," one fan wrote on Youtube.
Meanwhile, one fan speculated Spencer might not go to Toledo State. "I have a feeling he doesn't go to Toledo state, the real Spencer (Paysinger) ended up at Oregon, and it's possible that happens here, better school and closer to home, but we will see," the person wrote.
Since the show is based on former NFL player Spencer Paysinger, some fans believe the show will follow his real-life story. Paysinger played for the Oregon Ducks football team at the University of Oregon. So, it's possible that the Spencer in All American might choose another path.
What should 'All American' fans expect in episode 3?
In All American Season 4 Episode 3, titled "All I Need," audiences will see Spencer make a tough decision about his future. The official episode synopsis reads: 
"With Spencer (Daniel Ezra) having to make yet another big decision, he chooses to spend time with the most important people in his life. Olivia (Samantha Logan) tries to balance her desire for intimacy with the commitment she made with herself regarding her sobriety. Jordan (Michael Evans Behling) is worried about his recruitment possibilities and turns to Billy (Taye Diggs) for advice. Asher (Cody Christian) contemplates his next move and finds inspiration from someone unexpected. Meanwhile, Grace (Karimah Westbrook) is fed up with Billy's behavior and decides to confront him."
All American airs on Mondays at 8 pm E.T on The CW.
Source: Read Full Article