Kenneth and Armando finally announced their engagement to Armando's conservative Mexican family on 90 Day Fiancé: The Other Way. The couple was met with silence and reluctance. And after seeing their reaction, Kenneth is worried Armando's family will blame him.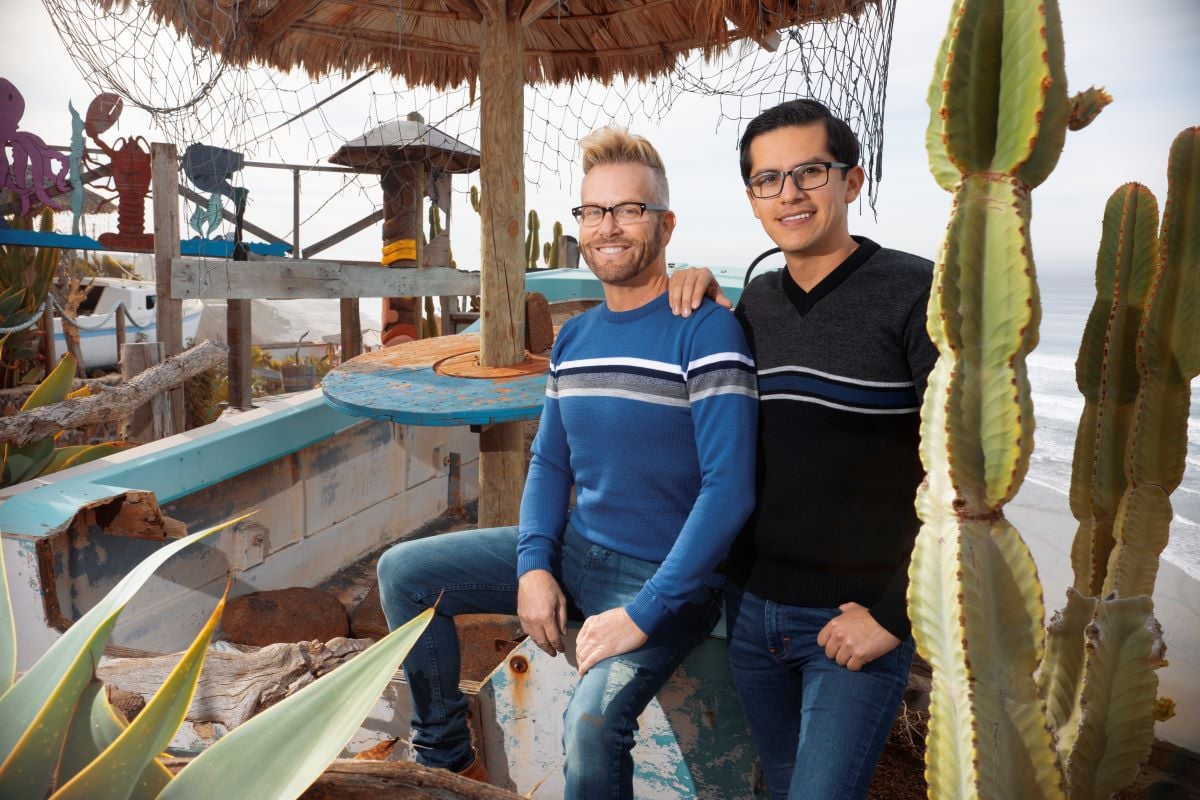 The 90 Day Fiancé couple announced their engagement
On a recent episode of 90 Day Fiancé: The Other Way, Armando took Kenneth to San Felipe to pick up his daughter Hannah. Upon arriving, Armando's entire family, including his mom, Virginia, and sister, Debbie, were sitting around a fire. Armando introduced Kenneth to everyone and sat down to chat.
After mustering up some courage, Armando told his family he had a big announcement. He pulled his engagement ring out of his pocket, put it on his ring finger, and announced that he and Kenneth were engaged.
Virginia was in shock, and she told producers she wished Armando had talked to her in private so she wouldn't feel so embarrassed in front of her extended family. But when Armando asked her how she felt, she said she felt nothing because it was his decision.
Armando's dad reluctantly meets Kenneth
During their visit to San Felipe, Armando hoped his dad, Armando Sr., would be willing to meet Kenneth. When he walked over to the house with his mom, his father refused to come outside. Then after some convincing from Virginia, Armando Sr. reluctantly came out to shake hands with Kenneth. 
After asking how their drive up was, Armando Sr. asked Kenneth and Armando to feel at home. He then went back inside and left Kenneth feeling shunned.
On '90 Day Fiancé: The Other Way,' Kenneth says he's worried Armando's family will blame him
After that tense meeting with Armando Sr., Kenneth recognized how difficult it must have been for him. "I know that there's a lot to overcome for Armando's father, to accept me, but I hope he will give me a chance," he told 90 Day Fiancé producers. "That's all I'm really asking for, is a chance."
But Kenneth also noted that it would be beneficial for Armando's dad to get to know him. And he revealed how disappointing it was that he didn't even try.
"I wish there would have been more interaction with my dad," Armando added. "I wish he would have given Kenny more of a chance to introduce himself and for him to see for himself the person Kenny is. But, I know my dad. He's having a tough time with this. All I can do is be patient and wait for that whenever he's ready."
When addressing the family's reaction to the engagement announcement, Kenneth said he was worried they might blame him. "I wish it could have been like a joyful moment for everybody," he said. "I just don't want to be viewed as the bad guy. They have to blame somebody, and I'm sure it will be easy to blame me."
But Armando defended his family and suggested they just needed time to process everything. He also tried to convince Kenneth that his father coming out to greet them was a step in the right direction.
"He could have said, 'I'm not gonna go out,'" Armando noted. "You know, you've got to give him that. He did come out and shake your hand. So the fact that he did shows maybe a little progression  —But I know you understand it's hard for him. So, again, the fact that he came out, you know, maybe try to look at it that way and that positive side, where, you know, he came out because he could have not done that at all."
Source: Read Full Article