Geoffrey Paschel has been a controversial force as a cast member on the reality TV show 90 Day Fiance. After he faced accusations of domestic violence and other legal troubles, fans took up a petition to get Paschel removed from the show.
Because of the accusations against him and the angry fans who do not want to see someone violent on the screen, Paschel was not invited to the tell-all special. Interestingly, Paschel's own history of acting shows a pattern of portraying violent characters.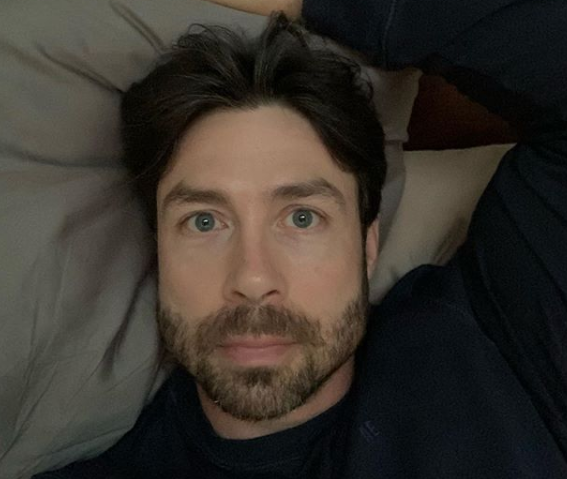 While plenty of people play violent parts without carrying those tendencies over into their own lives, fans can't help but see similarities between the characters Paschel has portrayed and his real-life accusations. 
Geoffrey Paschel was not happy about being banned from the tell-all
RELATED: '90 Day Fiance': Geoffrey Paschel Goes Into Detail About How TLC Pulled Off the Craziest Confrontation of the Season
TLC brought many of the 90 Day Fiance cast members together for a tell-all special that gave fans behind-the-scenes looks at what went down for the couples. Paschel, however, was noticeably absent from this special.
When fans learned more about Paschel's violent and criminal past, they voiced disappointment with TLC for giving him a platform. Paschel's past includes a 30-month prison charge for drugs when he was just 19 years old.
More recently, Paschel's ex-girlfriend has accused him of harrowing domestic violence. In June 2019, Paschel was arrested for those charges, which include allegations that he "repeatedly bashed/slammed [his girlfriend's] head into the hardwood floors of [her] home."
While neither TLC nor Paschel has said much about how the surfacing of these details and the fan reaction has impacted his participation on the show, the decision not to include Paschel in the tell-all is likely directly related. 
Geoffrey Paschel denies the accusations
For his part, Paschel has denied any wrongdoing in the case with his ex-girlfriend. He claims that the accusations against him — coming from not one but two women in his past — are part of a child custody dispute meant to discredit him. He is clearly still trying to be a part of the show and maintain his fan base despite the controversy.
While he was banned from participating in the official tell-all, that hasn't stopped Paschel from taking to Instagram to weigh in on the show's other participants and otherwise stay connected to viewers. These opportunities to speak directly to fans about his side of the story have kept Paschel in the headlines even as the show creators seem to distance themselves from him.
Meanwhile, fans are still waiting to see how the rest of Paschel's story plays out on the show itself, so it's unlikely that he will simply fade away amidst the controversy. 
Several violent roles fill Geoffrey Paschel's acting resume
Paschel is an actor who has several small roles under his belt. Ironically, many of these roles have given him the opportunity to portray violent and disturbed characters. In an episode of Snapped: Notorious, Paschel portrayed the BTK killer.
BTK was a real-life serial killer named Dennis Rader who murdered at least 10 women between 1974 and 1991. The initials stand for "bind, torture, kill," pointing to the murderer's preferred method for destroying his victims. This is not the only criminal role Paschel has had on-screen. In the TV series Murder Calls, Paschel portrayed a "masked intruder" for one episode. 
To be fair, Paschel's television history also includes the portrayal of several people on the right side of the law. In fact, he has made frequent appearances on-screen as police detectives. Still, a consistent connection to violence and its appearance on the screen is not exactly helpful to Paschel's current attempts to clear his name from any association with the accusations against him. 
Source: Read Full Article