Sarah Thomas will become the first female official at the Super Bowl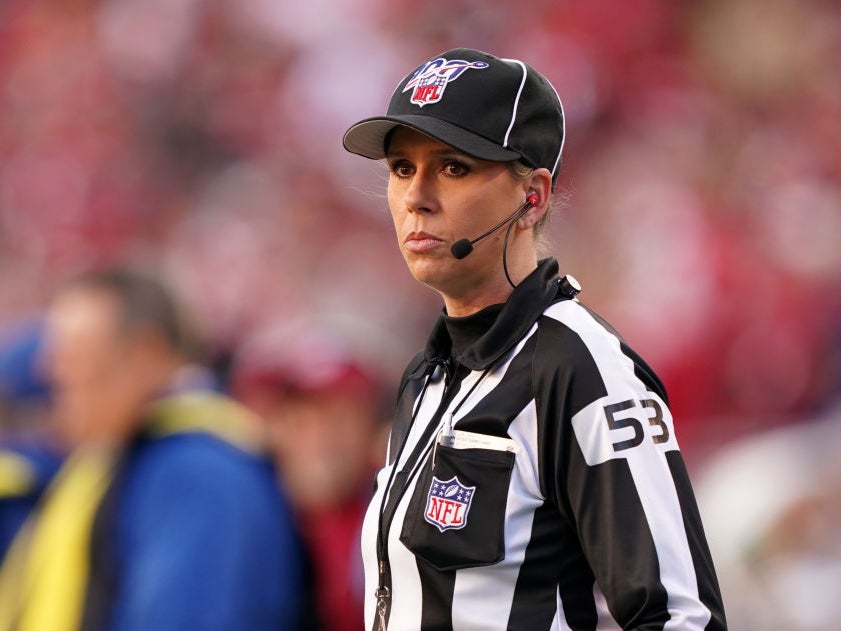 Thomas joined the NFL in 2015
While Thomas received praise from Troy Vincent Sr, the NFL's executive vice resident of football operations.
"Sarah Thomas has made history again as the first female Super Bowl official," said Vincent, Sr. 
READ MORE: 'We have to take his head off' – How to beat Tom Brady in the Super Bowl
"Her elite performance and commitment to excellence has earned her the right to officiate the Super Bowl. Congratulations to Sarah on this well-deserved honour."
Joining Thomas on the field in the game will be referee Carl Cheffers, alongside umpire Fred Bryan, line judge Rusty Baynes, field judge James Coleman, side judge Eugene Hall, back judge Dino Paganelli and replay official Mike Wimmer.
Together the seven-person crew has 88 years of experience officiating in the NFL and 77 combined play-off games.
Super Bowl LV is live on BBC One, Sky Sports NFL/Main Event, Sky One and NFL Game Pass on Sunday, February 7, kick-off 11.30 p.m.
Source: Read Full Article