Rory McIlroy walked onto the first tee at Royal Portrush at the eye of a rapture. Within the space of ten harrowing minutes and two miscued tee-shots, he was left looking up at the rest of the world. By the time he was finally able to trudge away from the 18th green in a rain-soaked grimace, there was no doubting that the entirety of the field in North Antrim had risen out of sight.
This was supposed to be the most romantic of returns for McIlroy. Instead, his opening round was marked by a tragic beginning and end that saw him stumble into the clubhouse at eight-over-par – 12 shots behind the lead – and staring down the barrel of a missed cut. On the same links he had fearlessly set ablaze and razed records as a 16-year-old, he was engulfed by angst and an altogether unfamiliar type of fire.
It began with a yanked two-iron and a jangling of nerves. Against a background of polka dot windbreakers rustling his name, his tee-shot sailed into the thick crowd lining the edge of the first fairway and smashed the screen of a supporter's mobile phone before nestling out of bounds. Unsettled, his second off the tee burrowed deep into the rough. From there, he'd discover his approach shot at the roots of thickset bracken, be forced to take a drop and watch forlornly as a four-foot putt dribbled by the hole. A four-over-par eight had his hangdog shoulders betraying a brave face, but there was no hiding from his unthinkable calamity. Through rain and sunshine, the luck of the Irish did not stretch here.
We'll tell you what's true. You can form your own view.
From
15p
€0.18
$0.18
USD 0.27
a day, more exclusives, analysis and extras.
A bogey at the third followed as the gloom of Portrush set in. This was a collapse capable of matching the forgotten horror of Augusta all those years ago. Even if it's significance is ultimately less telling, it was hard not to feel as though this was somehow more personal.
After a limp bogey and streak of wrestling pars, expectation fell away and McIlroy finally seemed able to unwrap himself from a cloak of nerves. At the par-five seventh, a steady putt and simple birdie brought on a wave of relief. Another fine putt at the ninth kickstarted a surge of hope.

Best pictures from The Open 2019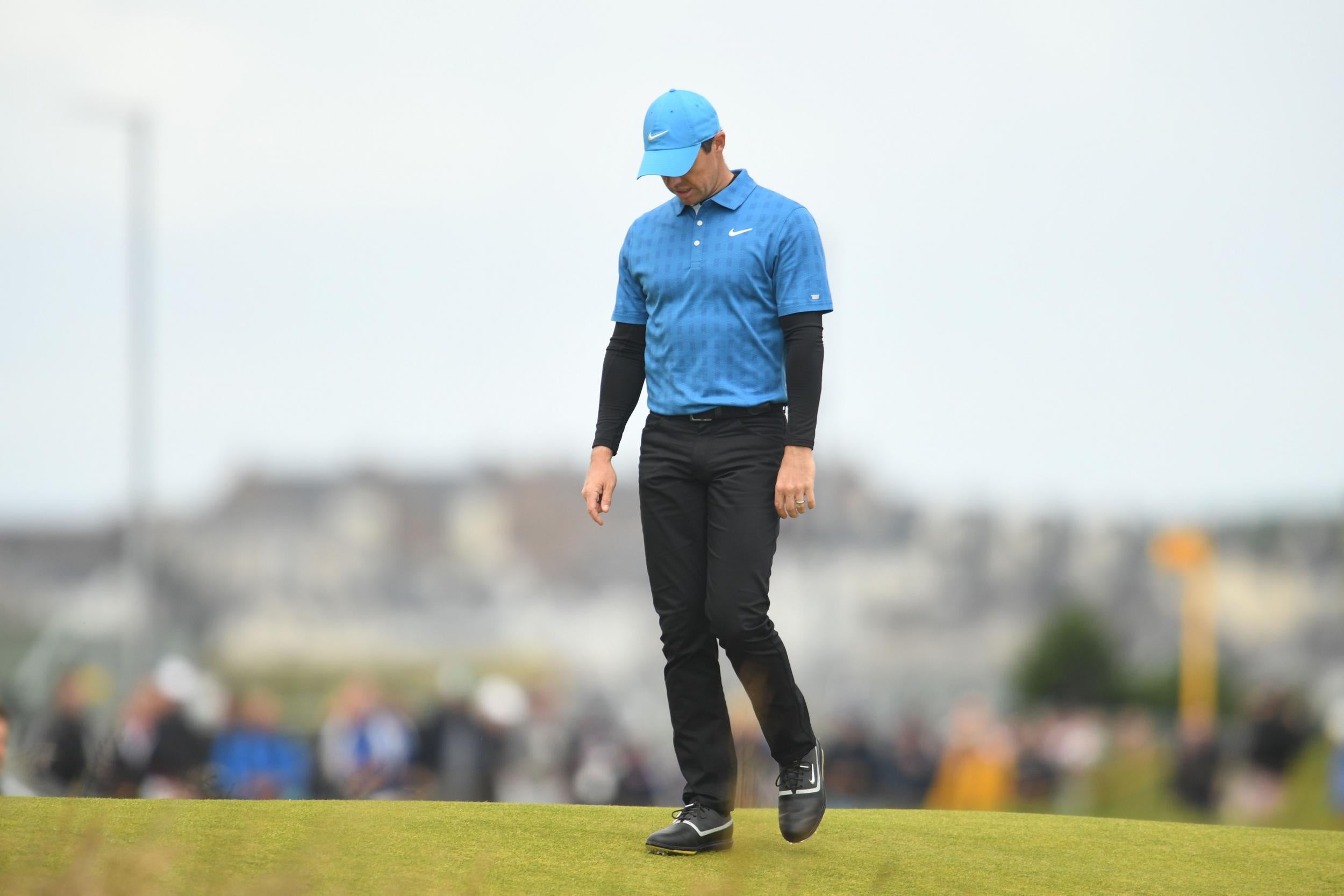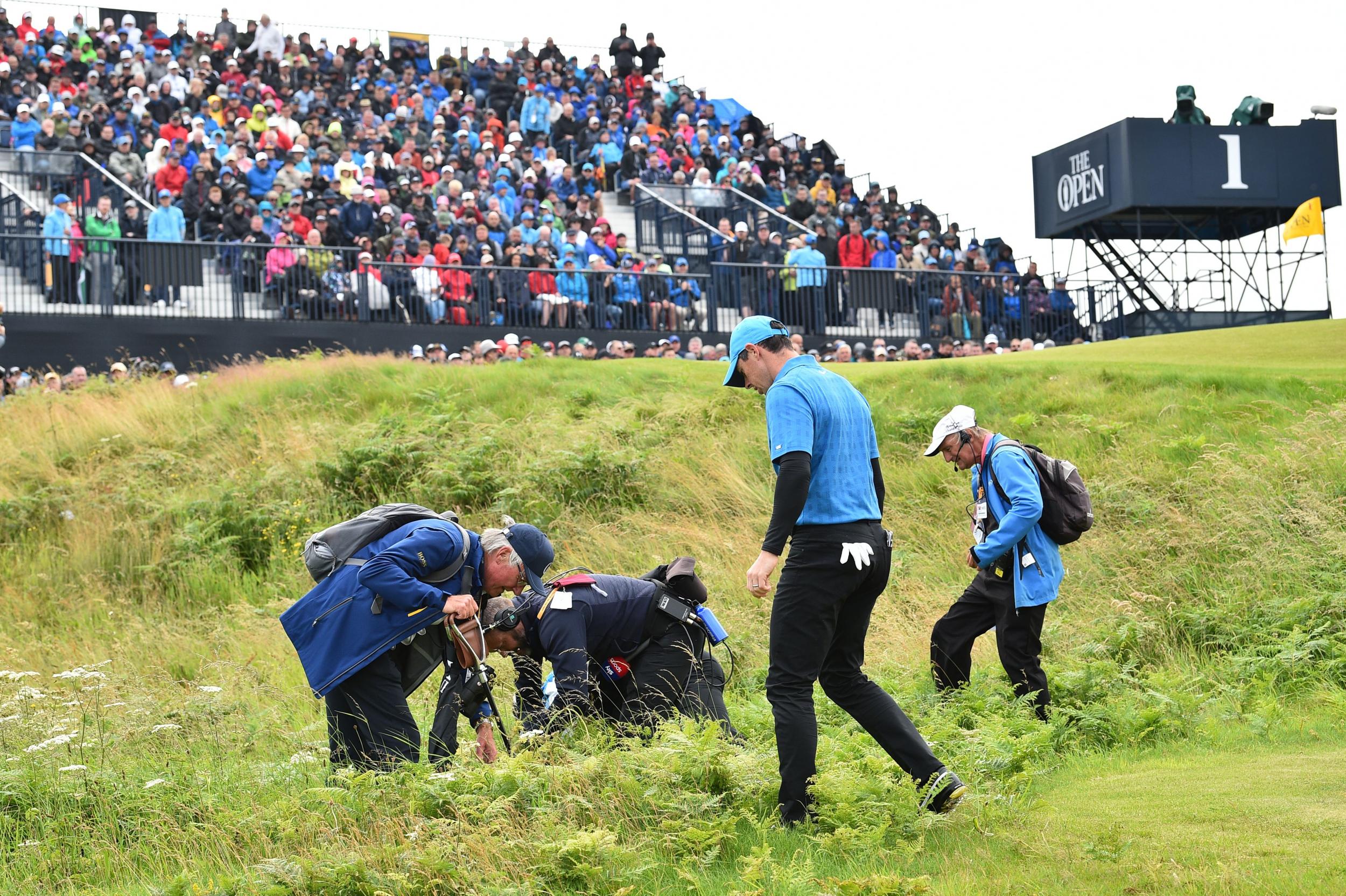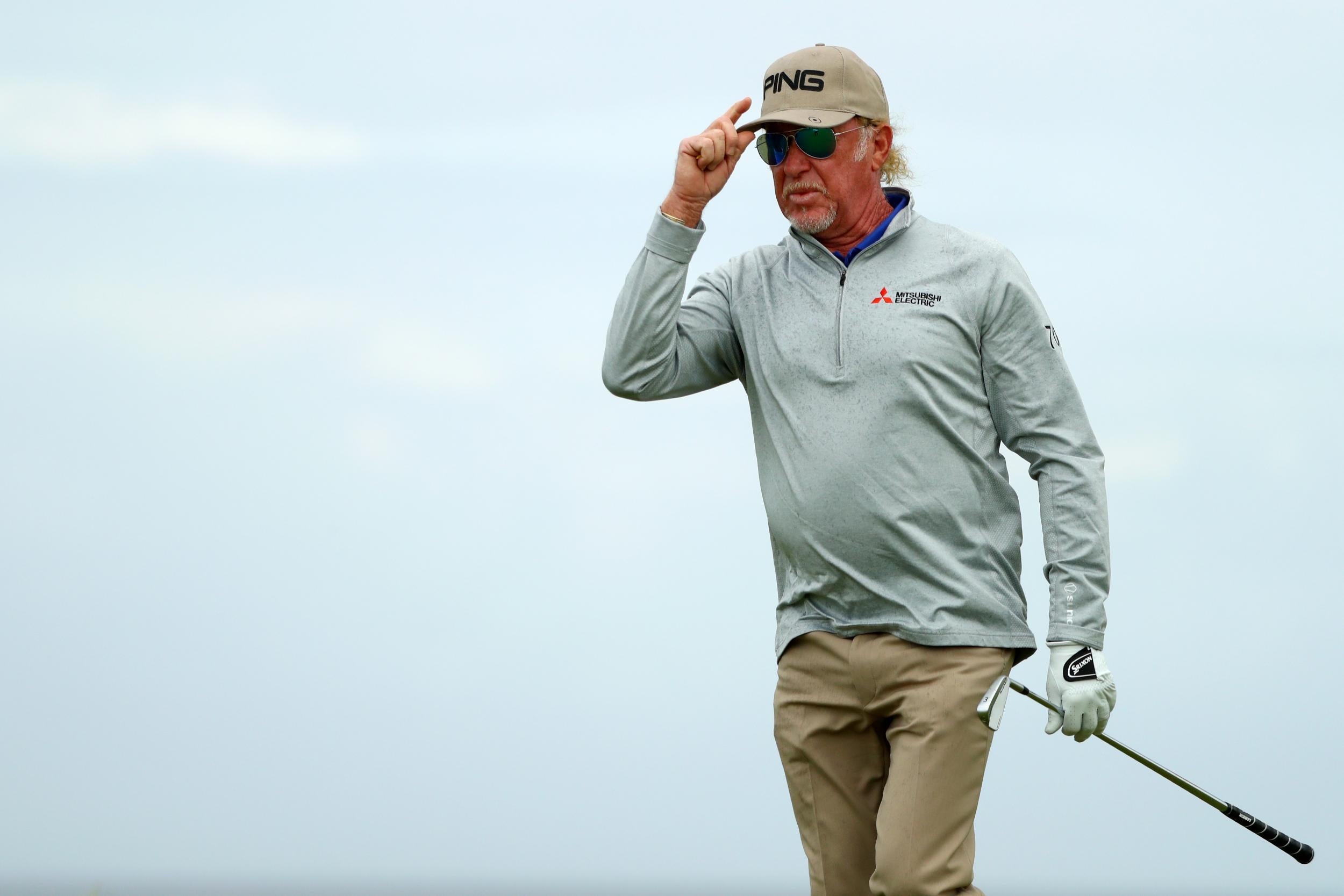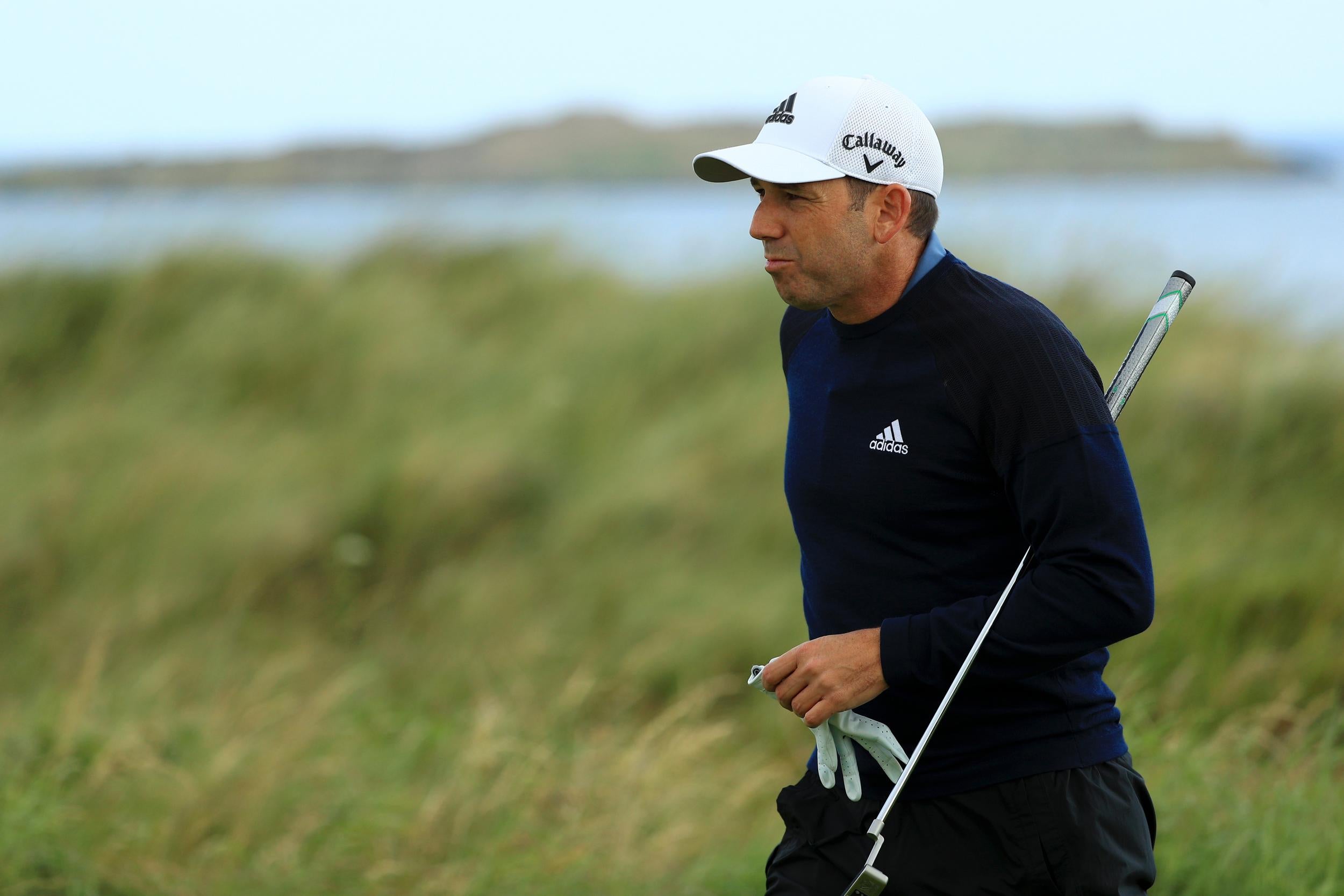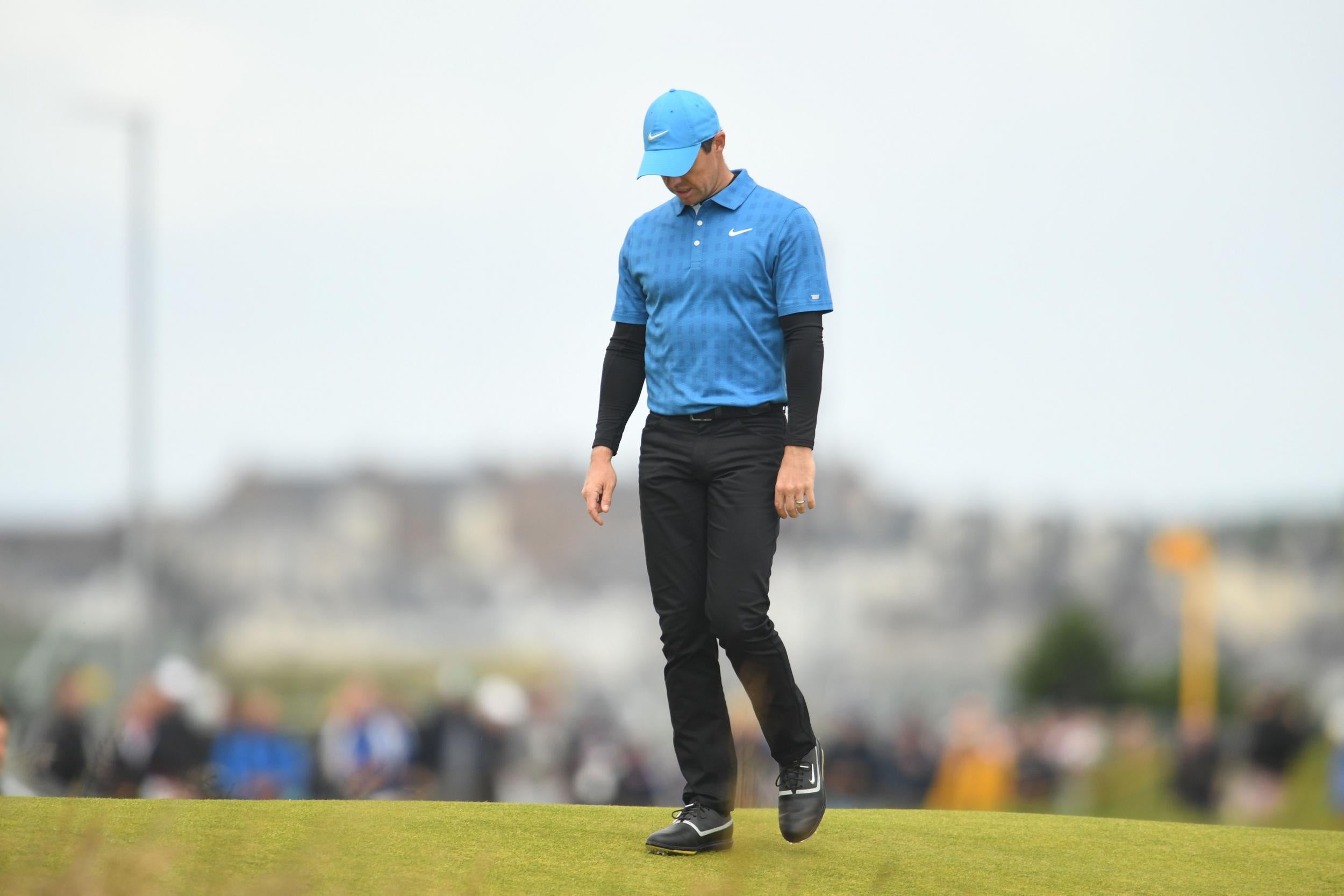 1/4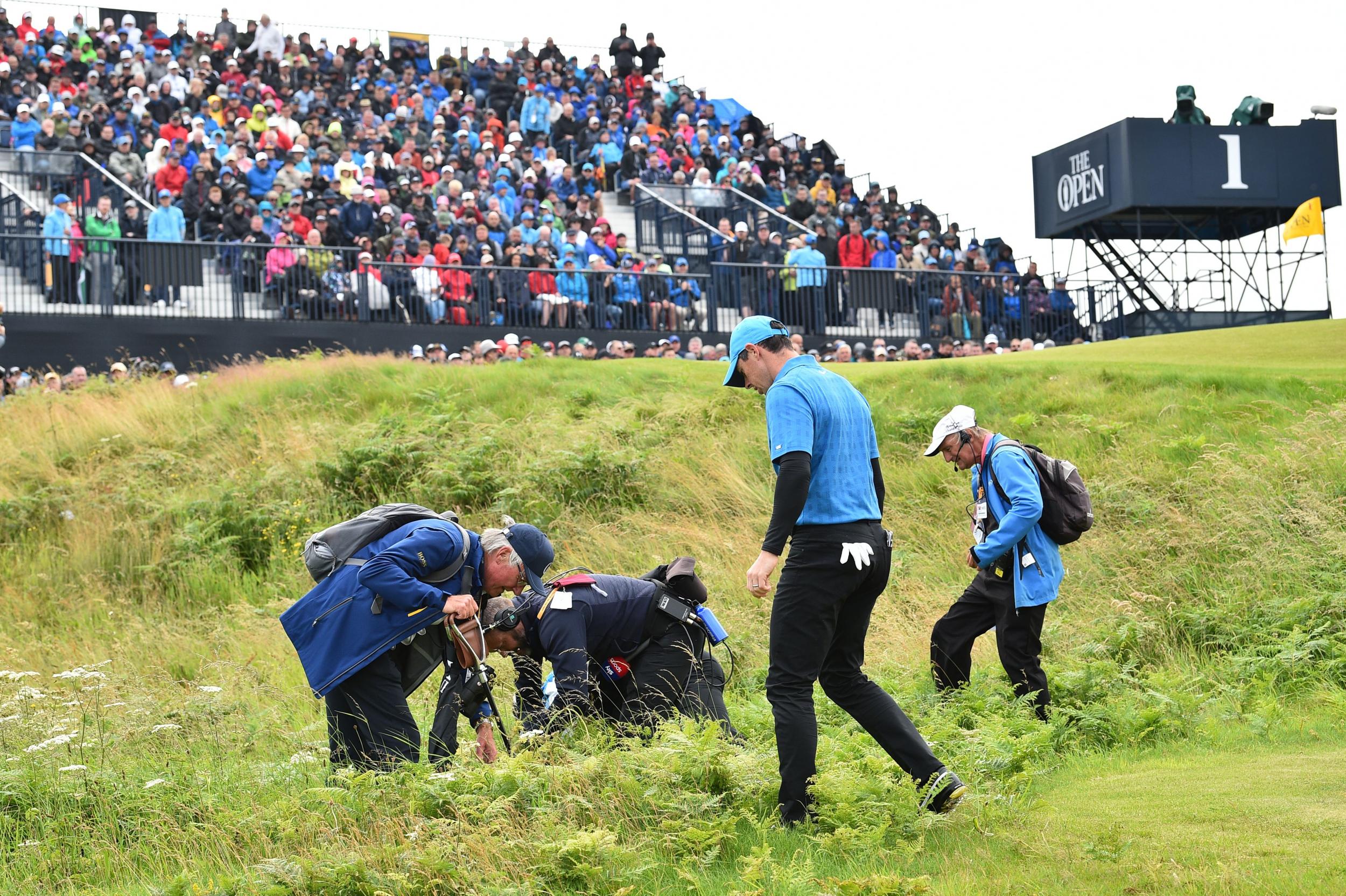 2/4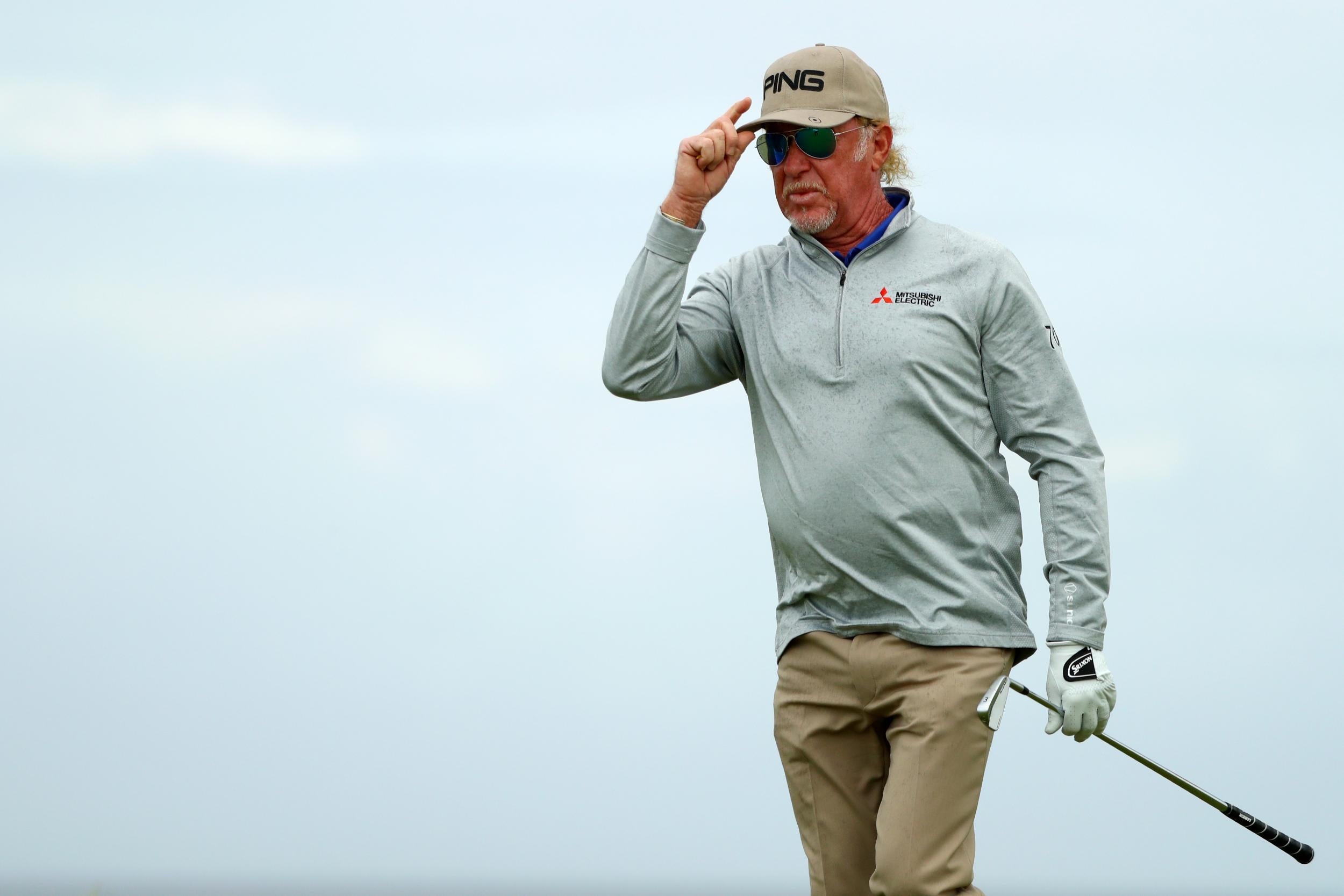 3/4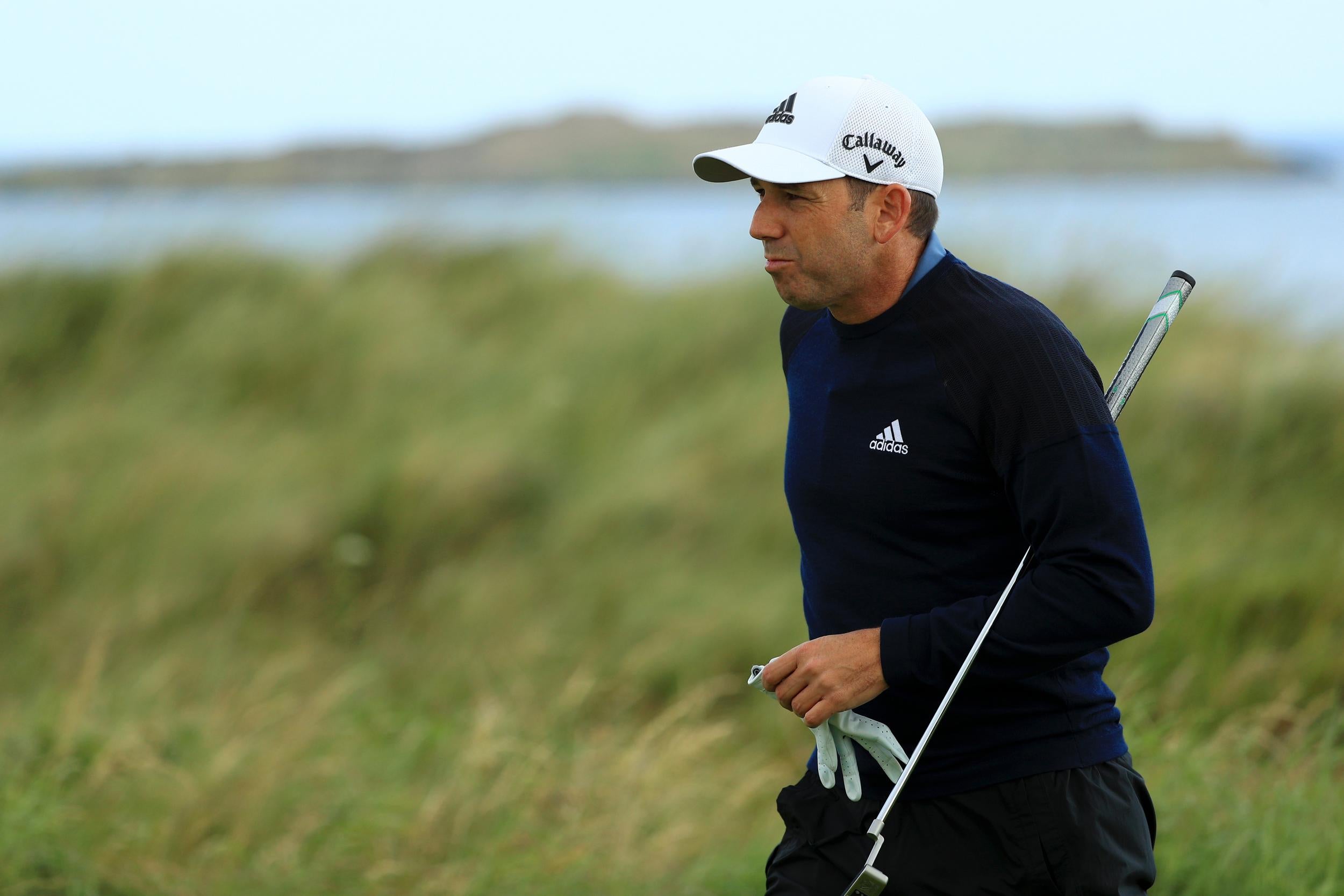 4/4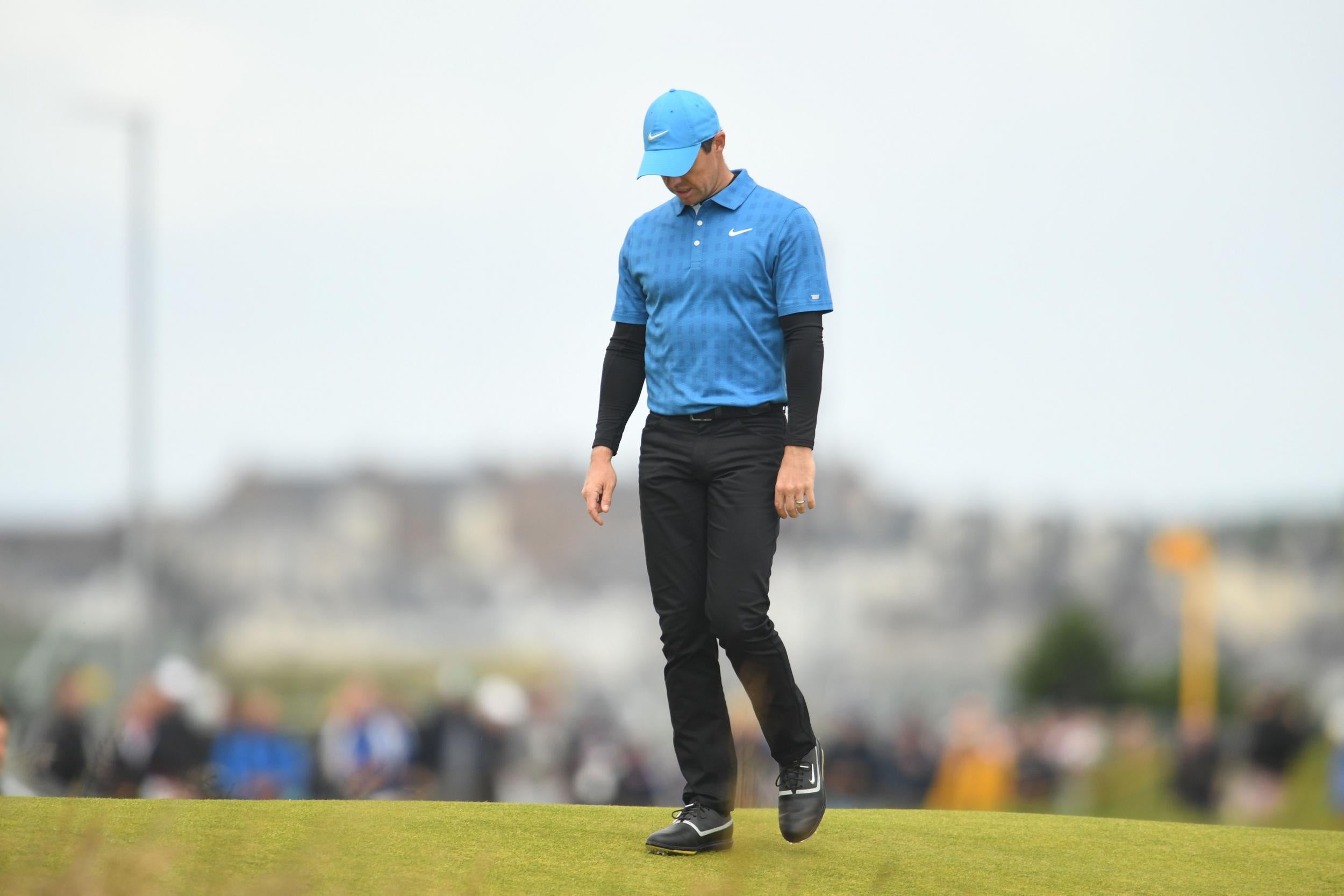 1/4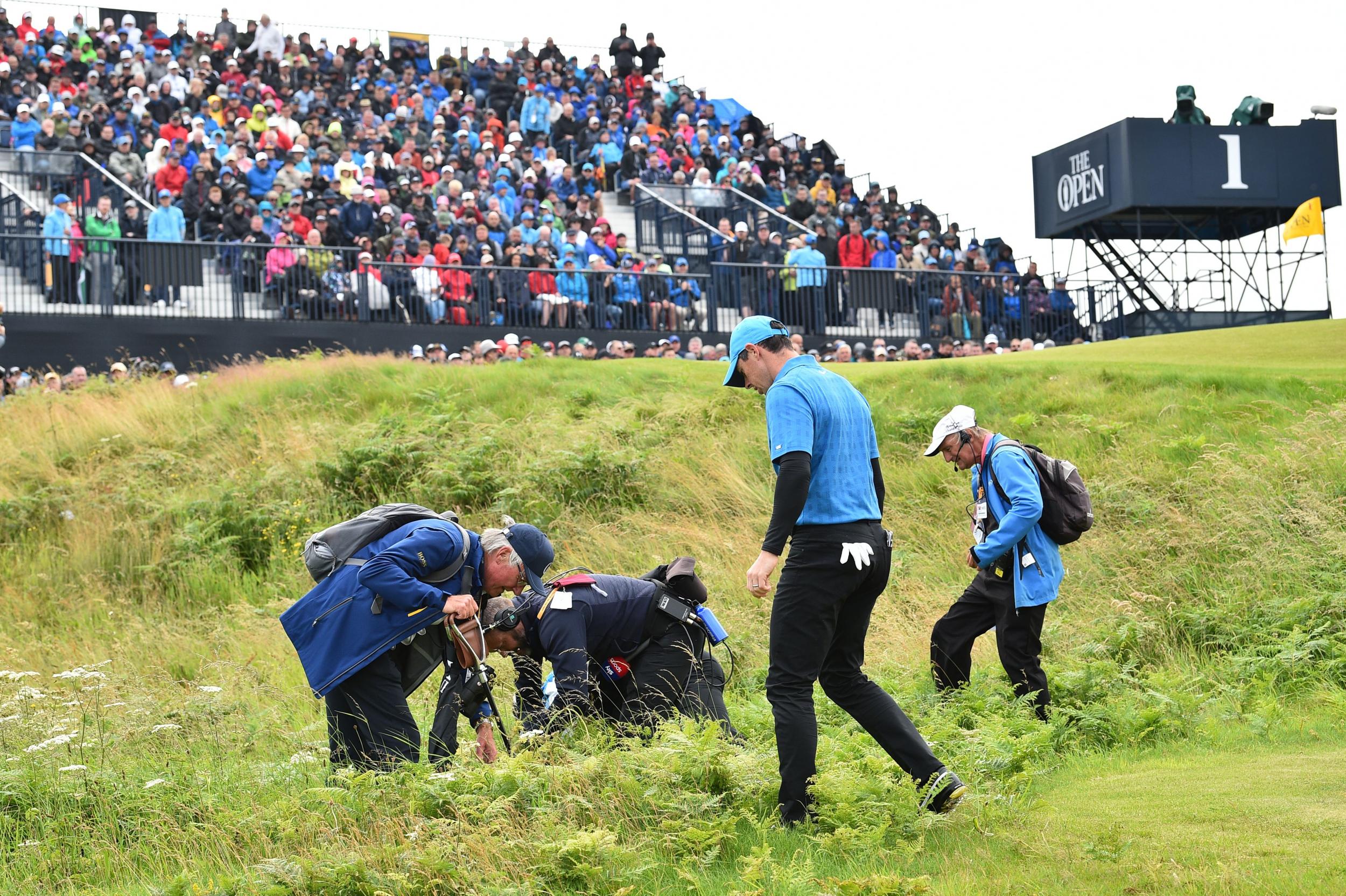 2/4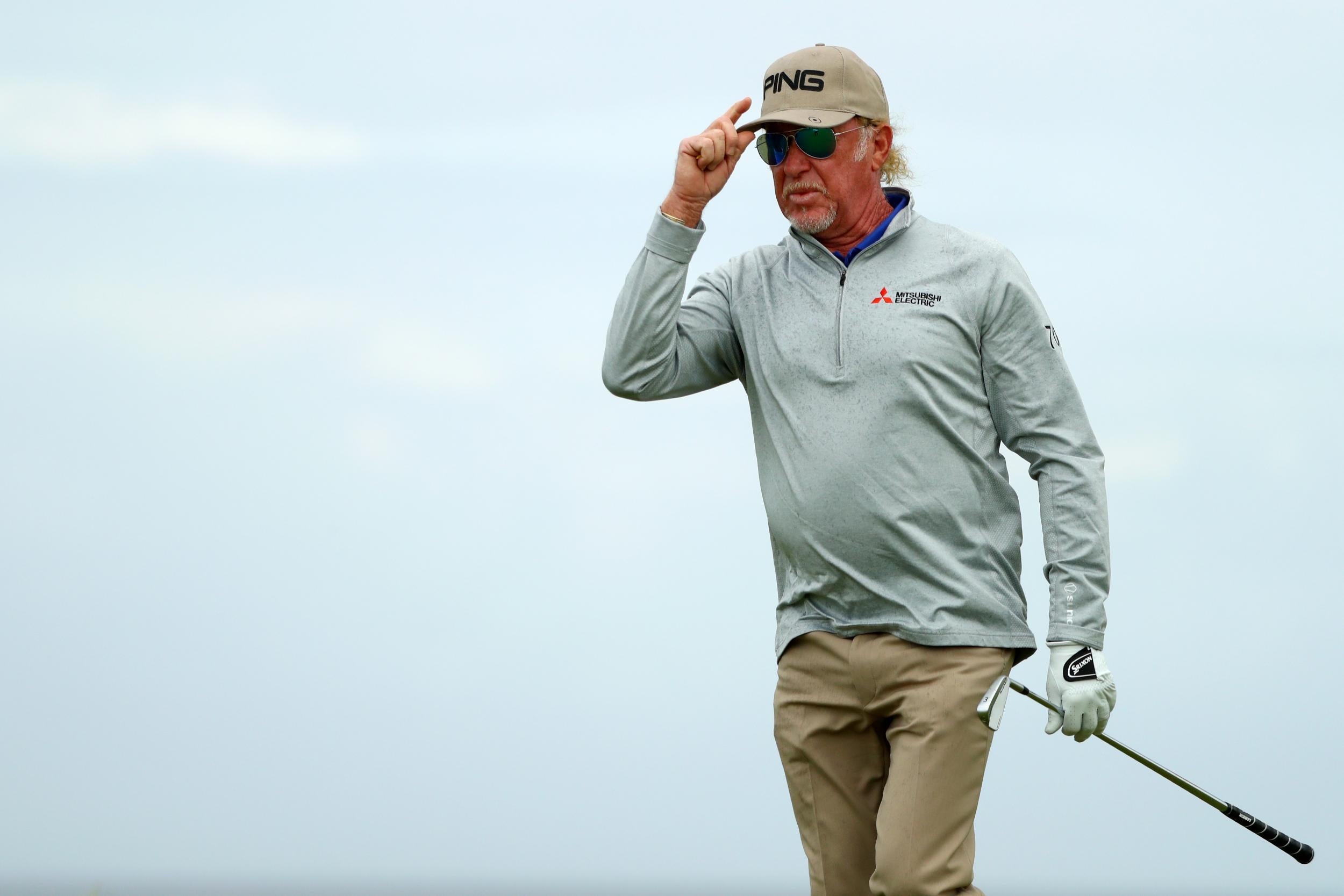 3/4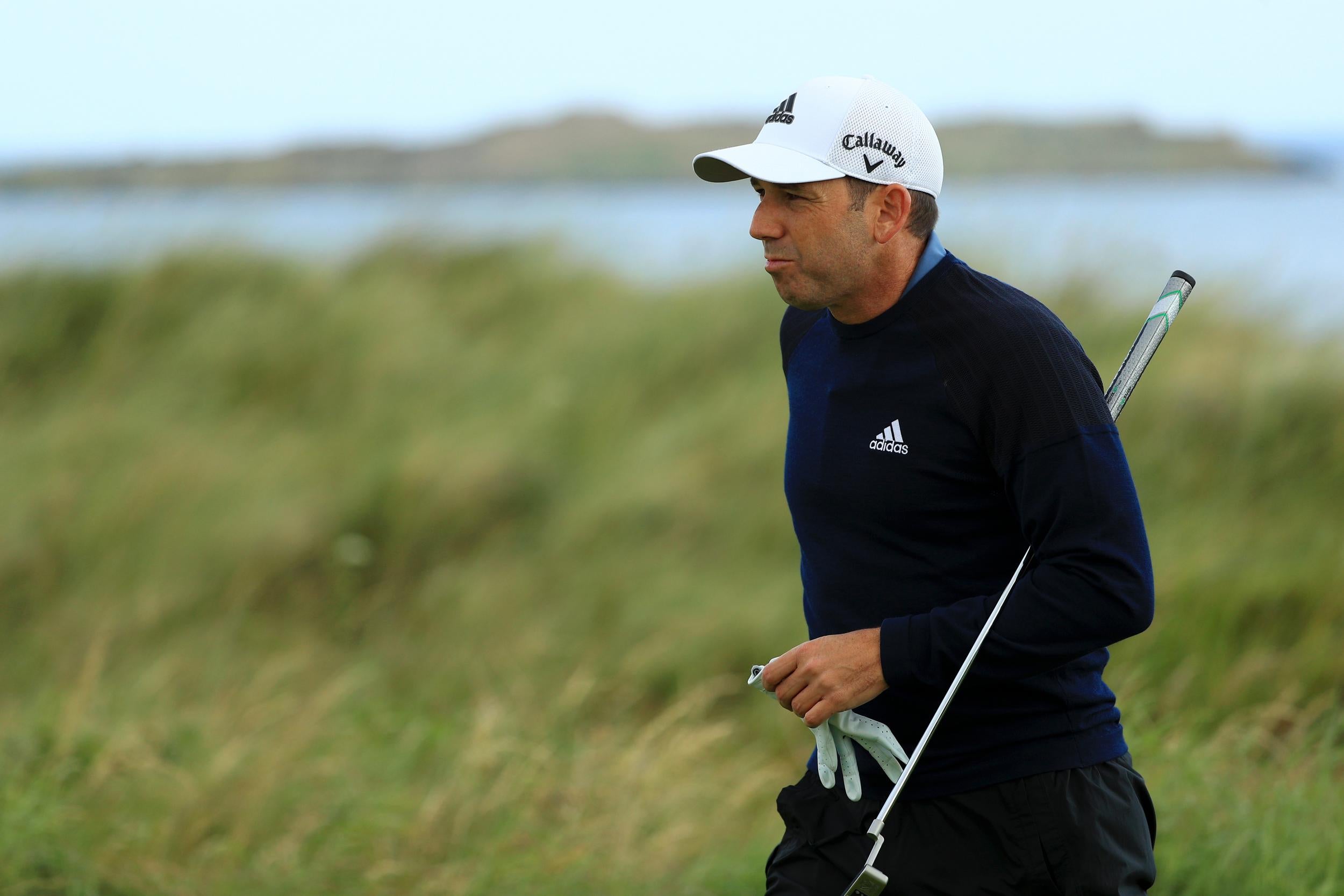 4/4
And then it became wet. So wet your feet squelched with every step and umbrellas couldn't even mask a defence against the rain. So wet that McIlroy shuddered and haplessly hid the lower portion of his face behind a luminous blue coat. Caddies frantically towelled down grips, spectators lurched towards the underbelly of the nearest grandstands, all while Shane Lowry basked in the warm glow of the clubhouse. Starting in the early hours on an overcast morning, he had set the clubhouse lead at four-under-par and, if there was ever any doubt, the script to this Open is still very much being written by the weather.
The downpour stole the sting from McIlroy's charge. There were uncomfortable echoes on the par-five 12th as he pulled another approach shot out towards a greedy thicket. This time, he was just about able to spade his way back to the green for par. There were a pair of glowing opportunities to make birdies, but his putts splashed and spluttered short of the hole. Even as the sun beat back through the clouds as he braced for Portrush's punishing closing stretch, it felt like it was too late to bring a glow back to the edges. On a soddenly disheartening afternoon, this had never been more than a story about trying to stay afloat.
When it feels like the whole world is working against you, even the simplest things become a trial. On the green at the 16th, an innocuous par-putt from no more than three-feet dragged by the hole. The remnant was little more than a foot away, but as McIlroy snatched at his ball in blind frustration, everything else seemed to stand still. He froze in disbelief as it lipped out of the hole in slow motion, the spectator's gasps blending into a hiss that surrounded the green. His hopes lay all but in ashes, and yet more misery was to come.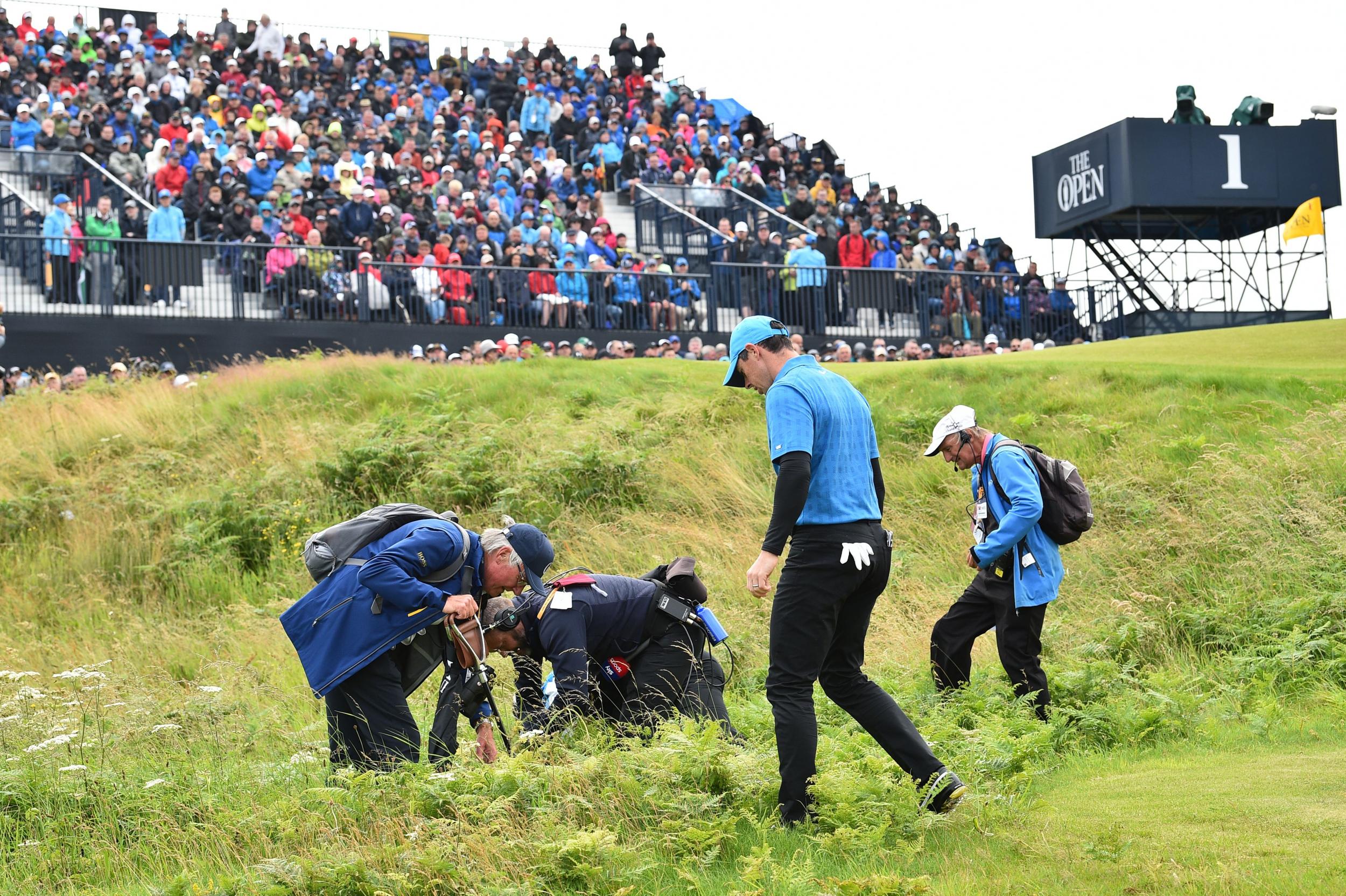 As the amphitheatre behind the 18th green cheered him home with pitying encouragement, McIlroy's approach shot plunged into the deepest rough en route to a triple-bogey seven. He opened his yardage book and stared blankly at its pages. This is a course he calls home. But as the rain battered and billowed, he might as well have been anywhere.
Source: Read Full Article