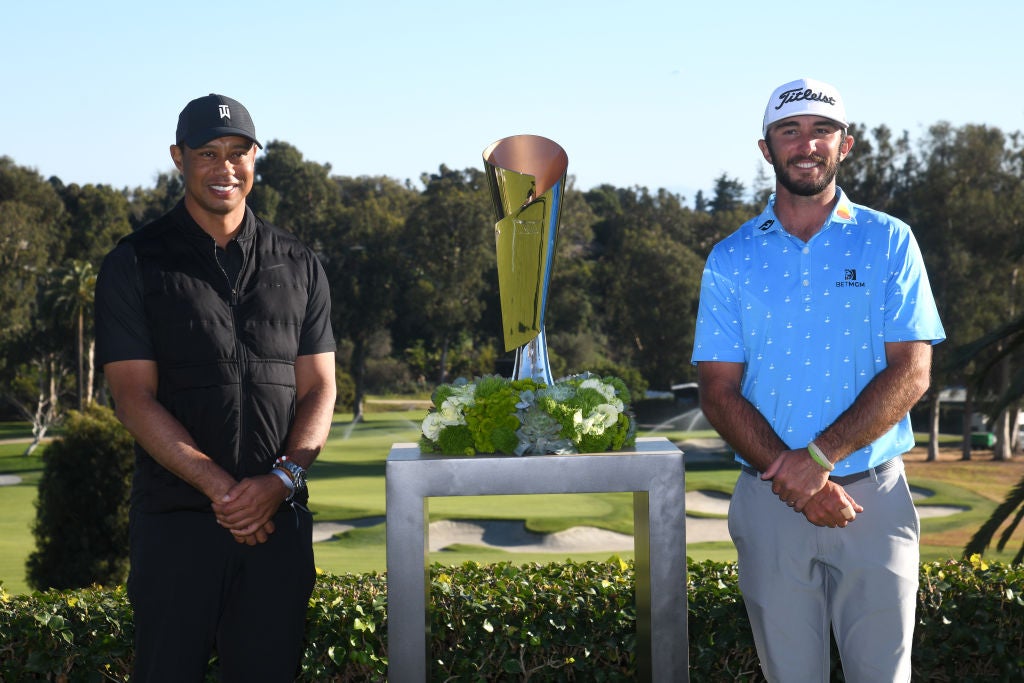 Woods at last weekend's Genesis Open
He would emerge victorious at the 2008 US Open too, despite subsequently requiring reconstructive knee surgery on a damaged ACL, as well as a stress fracture in his left tibia.
And that would spark a downward spiral in Woods' life on and off the course, with allegations of infidelity surfacing in November 2009. Just two days after the allegations emerged, Woods was involved in a car crash colliding with a fire hydrant, a tree, and several hedges near his home.
Within days Woods admitted to numerous transgressions and apologised, but Elin Nordegren would later divorce him in August 2010.
Woods impressively emerged from his slump in 2012 and 2013 with three and five PGA Tour wins respectively, though his major drought continued, with no victory since battling on one leg to a play-off victory at the 2008 US Open at Torrey Pines.
Woods' body continued to betray him following his latest rise with his first back surgery in March 2014, which culminated in a lengthy period of inactivity and just one tournament between August 2015 and January 2018. It resulted in him tumbling down the world rankings and sitting on the outside of the top 1,000.
His second back surgery came in September 2015, with a third attempt to cure his back in December 2016, resulting in a 15-month absence from the Tour. His persistent back problems staggered his return in 2017, with a fourth surgery in April.
After eventually managing the issue, with hours of warming up in the early hours before tee times, Woods broke his duck and returned to the winner's circle in September 2018, winning the season-ending Tour Championship at East Lake and prompting wild scenes of celebrations among fans, who tumbled onto the fairways in their hundreds.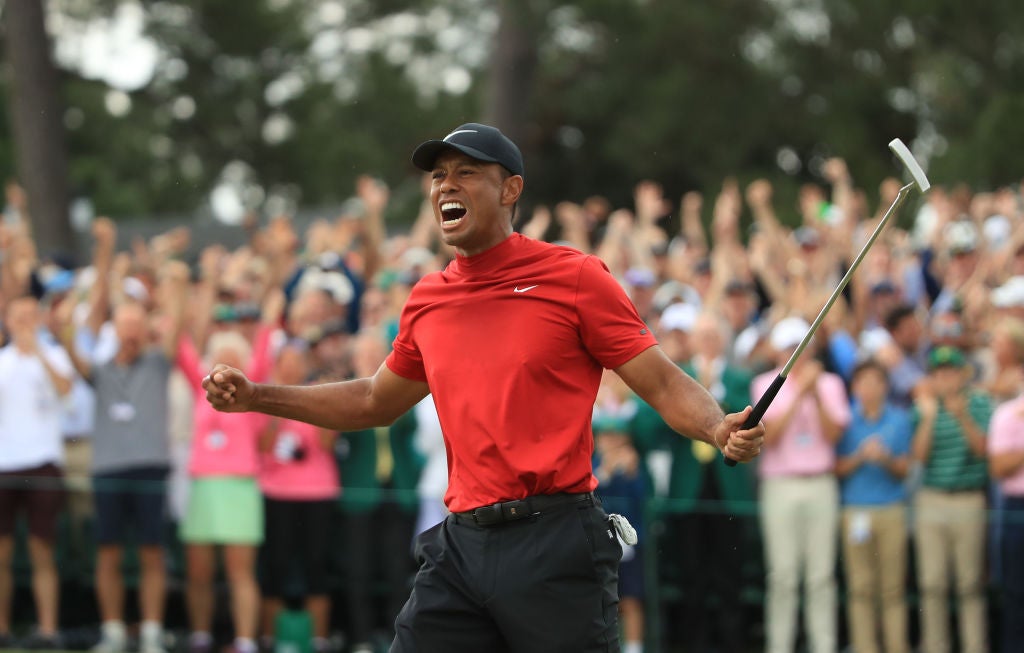 Tiger Woods celebrates after winning the 2019 Masters
And the final piece of the most incredible comeback arrived in April 2019, when he miraculously ended an 11-year hiatus in the major championships to seize a fifth Green Jacket with a one-shot victory over Dustin Johnson, Xander Schauffele and Brooks Koepka.
More knee surgery to repair minor cartilage damage occurred in August 2019, with Woods unable to contend in the three majors since, prompting him to opt for a fifth back surgery in December last year.
And while this latest setback will see most believe it is the beginning o the end to hopes of catching Jack Nicklaus and his 18 major championships, Woods has overcome enough to believe he will.
Source: Read Full Article