video
Jack Brewer applauds decision to pospone Bills-Bengals game after 'wake up call' Hamlin collapse
'Cavuto: Coast to Coast' brings in former NFL player Jack Brewer to sound off on safety Damar Hamlin's terrifying collapse during a Monday night game against the Cincinnati Bengals.
Former NFL player Jack Brewer called Buffalo Bills safety Damar Hamlin's terrifying on-field collapse during Monday night's football game against the Cincinnati Bengals a "wake-up call" for player injuries, while applauding the NFL's decision to delay the highly-anticipated match-off.
"This was a routine tackle. I've made hundreds of tackles like that where a player gets under your pads a little bit and kind of hits you in the chest, and that's what happened…"
"To see a man fighting for his life after making a play like that really is a wake-up call," he told FOX Business anchor Neil Cavuto on Tuesday.
Brewer, a former safety for multiple NFL teams, said Hamlin's incident is the "worst nightmare" for defensive players who make tackles with each down and risk injuries with every play.
DAMAR HAMLIN'S CHARITY RECEIVES MILLIONS IN DONATIONS AFTER HE COLLAPSES ON FIELD
Buffalo Bills safety Damar Hamlin suffered a cardiac arrest during Monday night's game against the Cincinnati Bengals. Medics restored his heartbeat before transporting him to the University of Cincinnati Medical Center. (AP Photo/Duane Burleson, File / AP Newsroom)

He also said the incident should act as a "wake-up call" concerning serious player injuries.

"I had six surgeries in my last three seasons [in the NFL]. I remember my mom pushing me out of the hospital in a wheelchair, and she said that the league needs to start taking players off the field quicker when things happen to players…"

"She was praying that this was a wake-up call, that this is a culture shift; a change in the direction when it comes to player injuries."

He also applauded the league for postponing Monday's game in light of the incident, saying it would have been too difficult for players to return to the field after being so shaken.

NFL EXEC SLAMS NOTION PLAYERS WERE GIVEN 5 MINUTES TO WARM UP AFTER DAMAR HAMLIN INCIDENT: 'THAT'S RIDICULOUS'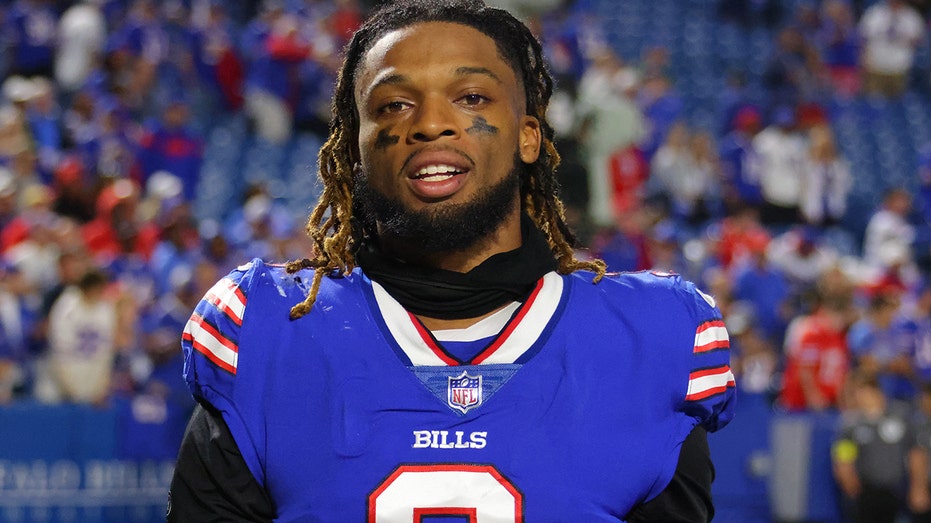 Damar Hamlin, a safety for the Buffalo Bills, suffered from cardiac arrest after completing a tackle in Monday night's game against the Cincinnati Bengals. (Timothy T Ludwig/Getty Images / Getty Images)

"I think [the league] did an incredible job… my hat really goes off to the coaches," he said, particularly praising Bills Head Coach Sean McDermott, who he previously played for.

"For him to pull his team off that field and make that decision so quickly, and show real humanity, that's what the world needs to see," he said.

"You know what you're going into each game [as a player]. To see this, it definitely sends chills down your bones, and I know, being on the sidelines, there's no way you could go back on that field and play," he later added.

DAMAR HAMLIN SUFFERED CARDIAC ARREST DURING GAME, HEARTBEAT RESTORED ON FIELD, BILLS SAY

Brewer called Hamlin's ordeal "unprecedented," saying it was unlike anything else in NFL history.
A Paycor Stadium video board reads that the game between the Buffalo Bills and the Cincinnati Bengals is suspended due to an injury sustained by Bills safety Damar Hamlin #3 during the first quarter of an NFL football game on January 2, 2023 in Cinci (Kevin Sabitus/Getty Images / Getty Images)

He also praised both teams' players for praying for Hamlin's recovery.

GET FOX BUSINESS ON THE GO BY CLICKING HERE

Footage showed Hamlin stand for a brief moment before collapsing after completing a tackle against Bengals wide receiver Tee Higgins. 

Team medical staff and independent paramedics rushed to his aid to deliver CPR before an ambulance was driven onto the field to transport him to the nearby University of Cincinnati Medical Center for treatment.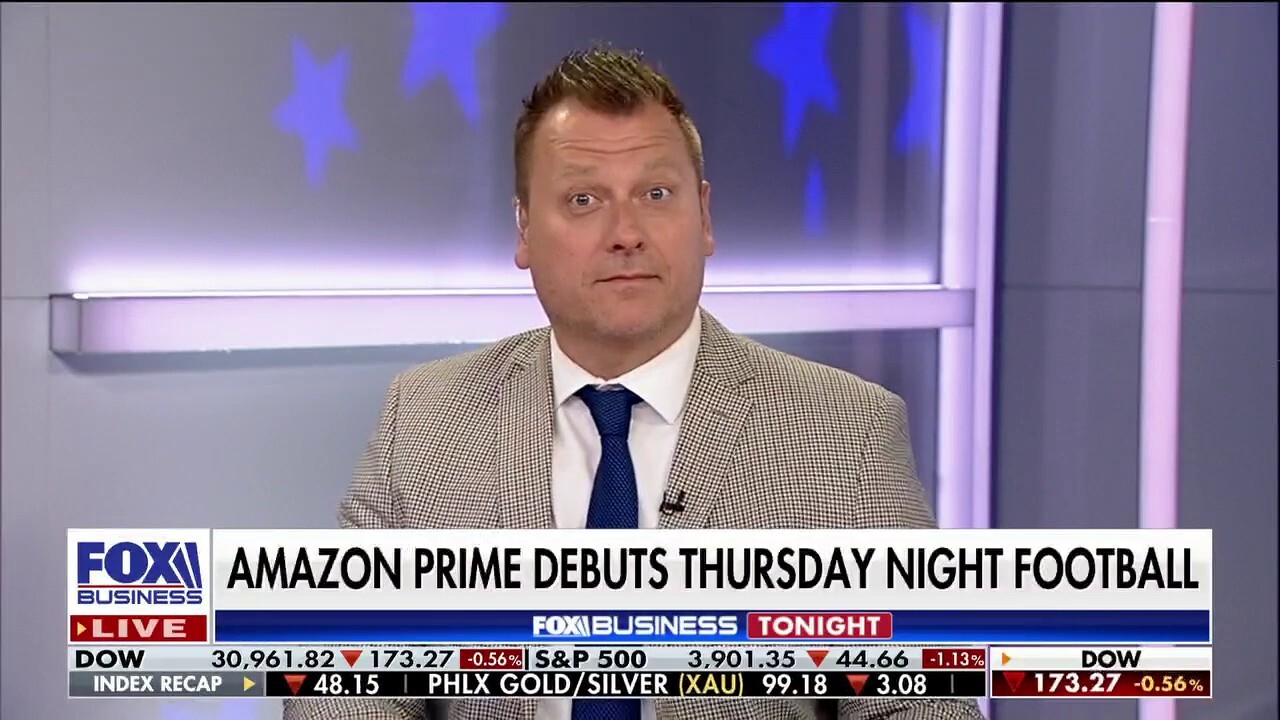 video
Amazon Prime debuts Thursday Night Football
 'Fox Across America' host Jimmy Failla discusses how Amazon Prime is set to debut Thursday Night Football on 'Fox Business Tonight.'

Drs. Marc Siegel and Frita Fisher said Tuesday on "Fox & Friends" that Hamlin suffered from "commotio cordis," an arrhythmia caused by blunt trauma to the chest at a precise location and time in the heartbeat cycle. 

Hamlin remains in critical condition as of Tuesday afternoon.

READ MORE FROM FOX BUSINESS

Source: Read Full Article