You don't need to know the difference between a three-card and a Celtic cross spread to get the most out of a tarot card reading. All you need: your Sun sign! Here's what I do: shuffle my tarot deck and pull out the cards in order from Aries to Pisces plus one general card for everyone so that you can get specific advice around your personality. Let's go!
A GENERAL CARD FOR EVERYONE: JUDGMENT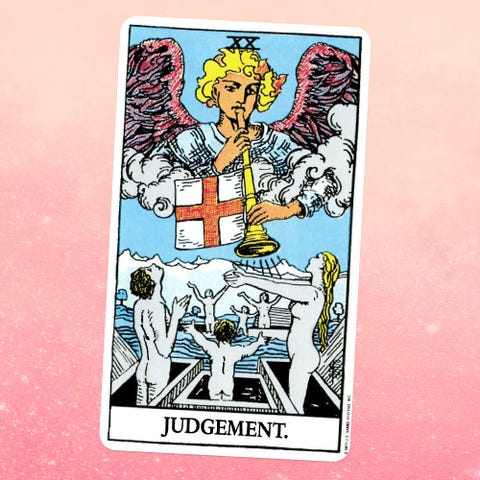 As the year starts to wind down, most of us will take a quick sec to reflect on what went down in 2019. Judgment is a powerful tarot card about the process of closing one chapter and getting ready to start writing a new one with a fresh outlook. Acknowledge, accept, and atone for the things you wish you'd done differently—and then put any self-blame away. Celebrate the successes! And identify the things you want to build on, bring in, and leave behind.
ARIES: TWO OF COINS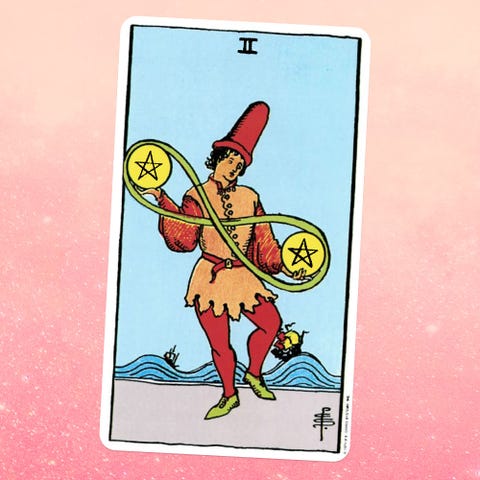 It's officially holiday party season and you might be thinking, Um, how am I going to fit all of this in? and you've got a point. The Two of Coins shows that with some preplanning and organization, you *can* do everything you want to do this festive season and have energy to spare. So get that Google Cal working for you. Look at each week as a chunk, and focus your time on the things and people you value the most. Be your own party planner, Aries.
TAURUS: TEN OF CUPS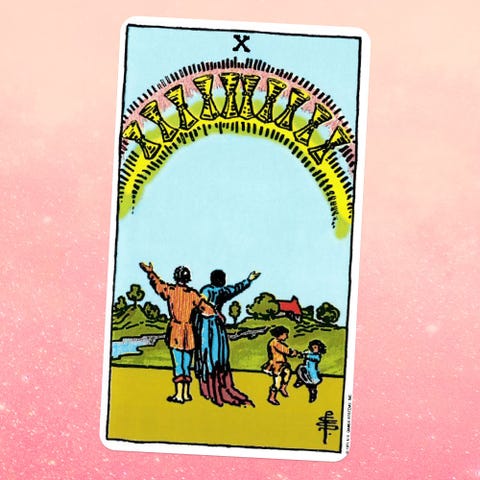 Your ruling planet, Venus, has your back when it comes to romance. You're never short of suitors. Your DMs are alive and kicking ATM. The Ten of Cups shows that you're going to have a blissfully loved-up week. If you're attached, put extra effort into Date Night. If you're single, look out for a dreamy water sign (Cancer, Pisces, or Scorpio) who's been making eyes at you.
GEMINI: FIVE OF SWORDS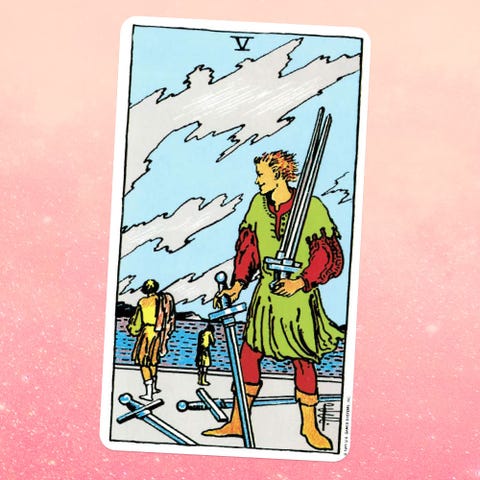 Your friendly vibes and GSOH are assets when it comes to building good relationships where it counts, but not everyone is open to your charms. Some people are more difficult, and you can't just joke your way through this. So, what is Plan B? Well, the Five of Swords shows that you need to develop a different approach to the standard charm-offensive here. Maybe something a little more tactical and targeted. Try out some different options in fast succession, and note what works and what doesn't. You can totally crack this nut, it just won't be as easy as it usually is!
CANCER: JUSTICE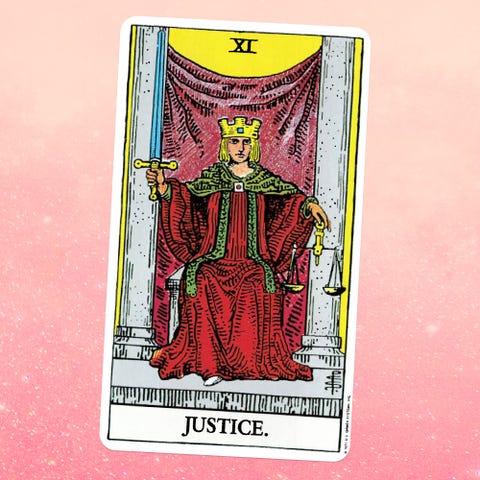 NBD, but you're going to score an absolute victory this week, Cancer, and the urge to rub the faces of those who've put you in a tough spot may prove to be one hundred percent tempting. I get it. However, Justice sweeps in to ask you to play nice, be gracious, and be fair toward those who will lose out in this situation. Even if it was all their fault, let karma take care of them. Be the bigger person and move on graciously.
LEO: SEVEN OF SWORDS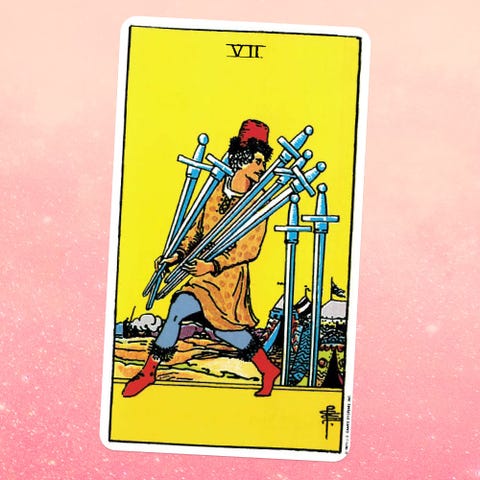 Shady business alert. You're closer than you'd like to be to a person or situation that has D-A-N-G-E-R signs plastered all over it. The Seven of Swords asks you to play super cautiously this week and not expose yourself to anyone or anything that could blow up in your face. Stay home, Leo! This will pass, and you can go and be reckless again. Just not this week, mmkay??
VIRGO: TEN OF WANDS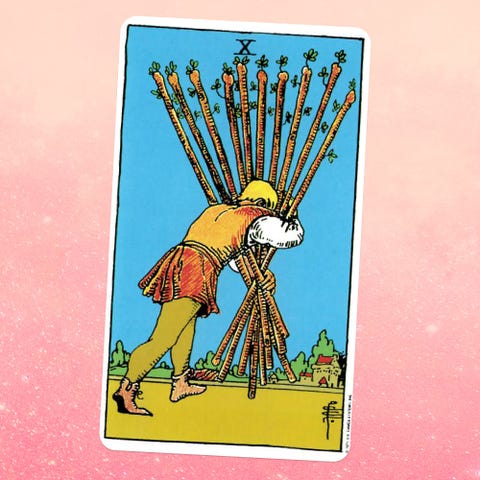 The Ten of Wands shows you might be feeling overwhelmed and stressed at some point this week as the tasks mount up and your famous organizational skills are stretched to their limit. Virgo, chill. Deep breaths, don't scream, don't throw the stapler (or whatever is closest to hand) at anyone. Ditch, delegate, and delay anything that isn't red-hot urgent or a hundred percent important rn. Get through it and reward yourself with a nice glass of bubbles come Friday at happy hour. You made it. The worst is over.
LIBRA: TWO OF CUPS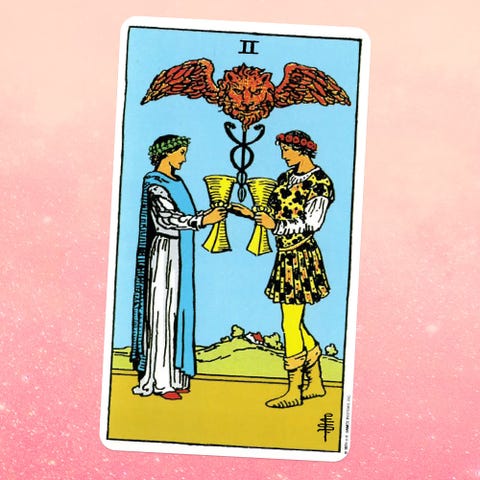 Venus makes you a wonderful friend, partner, coworker, roomie, you name it. You are tactful, gracious, charming, and social, and you love to spend time with others. The Two of Cups gives you permission to make that your top priority this week, Libra, and what could be nicer? Go invest time and energy in the relationships that matter the most. Butter them up, pay compliments, do favors, make memories. Put credit into the good relationship karma bank (yes, that's a thing).
SCORPIO: THE WORLD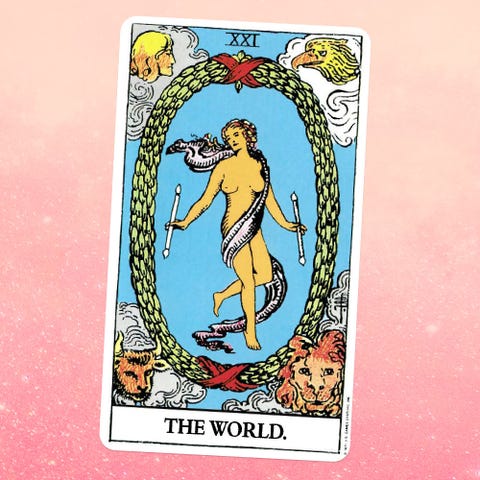 The World is all about achievement, success, and celebrating something special (and you'll take that this week, thank you very much). Pinpoint something that you (or someone very close to you) have achieved this year that perhaps didn't get its day in the sun. It's important to celebrate, otherwise what is all the effort for? It's a fact: We need to signal that we notice our (and others') achievements, because it boosts confidence and self-belief for the future.
SAGITTARIUS: FOUR OF SWORDS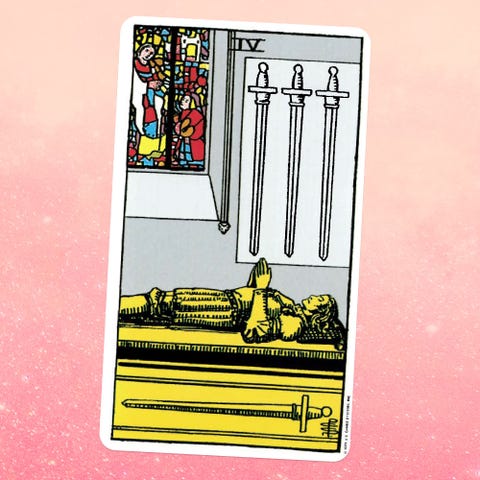 Sag, it's time for a time-out. You are usually such a big, boisterous bundle of energy, but this week, the Universe is giving you a sick note to go rest and relax and chill. If you don't take a breather, you're in danger of running too low on juice. It's time to recharge and rejuvenate, before the hectic holidays really kick in (and then FOMO will really bug you if you get sick). Reboot now. Play later.
CAPRICORN: PAGE OF COINS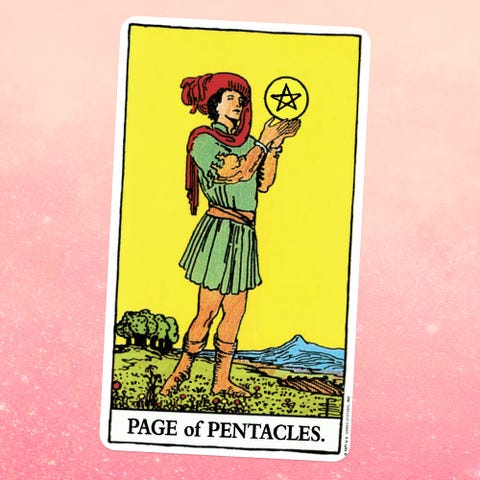 You're very much a Page of Coins type, Cap, so this week, you feel like you're on top of your game and everything is going your way. You've got the Midas Touch, so put that magic to good use and work on some projects (or people) you want to make progress with. If you knew you couldn't fail, what would you go for? Mmkay, well then, THAT is the very thing you should be prioritizing this week!
AQUARIUS: THREE OF WANDS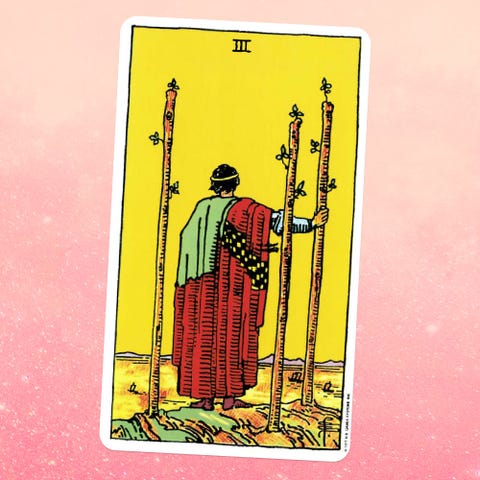 You're swimming in an ocean of opportunities this week, Aquarius, and it's simply a case of spotting the most attractive ones and making a splash in their direction. The Three of Wands is about fleeting but important chances to get further faster than normal circumstances would allow. Heads up, eyes open, ears to the ground. Be alert for new news and be ready to respond fast!
PISCES: KNIGHT OF SWORDS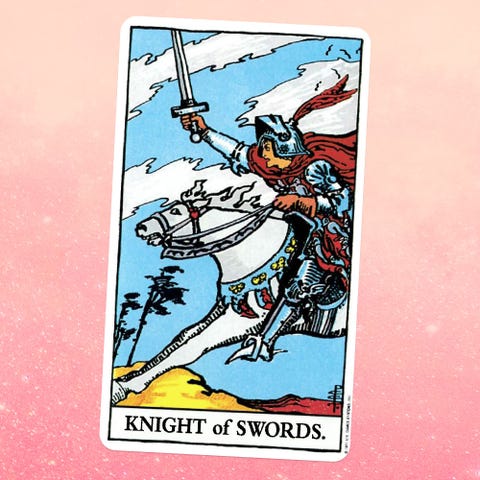 Sometimes we only get the things we have the courage to ask for or even demand. You need to bear that in mind this week, Pisces, because passivity probs isn't the way to go in this situation. The Knight of Swords brings you his combative, ambitious energy. He is urging you to make clear what you need and then to follow up and make sure you get it. No one is going to do this for you. Be your own warrior this week!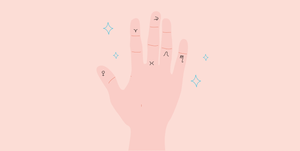 Source: Read Full Article