Are Meghan Markle and Prince Harry the cutest couple ever? They just might be. These British royals are ridiculously good-looking and to top it off, they even seem like down-to-earth, kind-hearted people. They're the sort of couple you'd want to become friends with – if that were possible for a mere commoner, anyway.
It seems like every new detail about their relationship makes the world fall more in love with the Duke and Duchess of Sussex. Here's one more reason to make you say, "Awww!"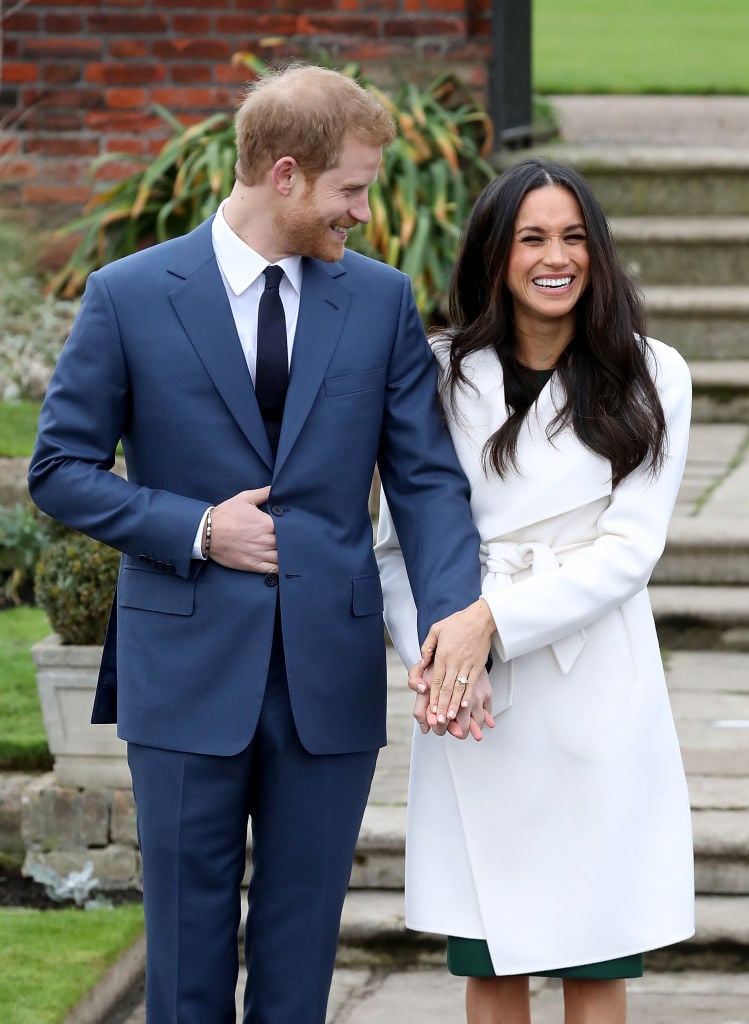 Prince Harry engagement announcement | Chris Jackson/Chris Jackson/Getty Images
Meghan Markle revealed her pet name for Prince Harry
It was clear that Meghan Markle didn't mean to let slip the private name she has for her husband. It happened when the couple was posing with the cast of Hamilton following a special performance of the hit musical in August. When she thought she was in the way of a photographer, she said, "Can you see, my love?" to Prince Harry. The cast quickly picked up on the cute exchange and called her out on it, causing the Duchess to exclaim, "Oh!" and the Prince to laugh and blush.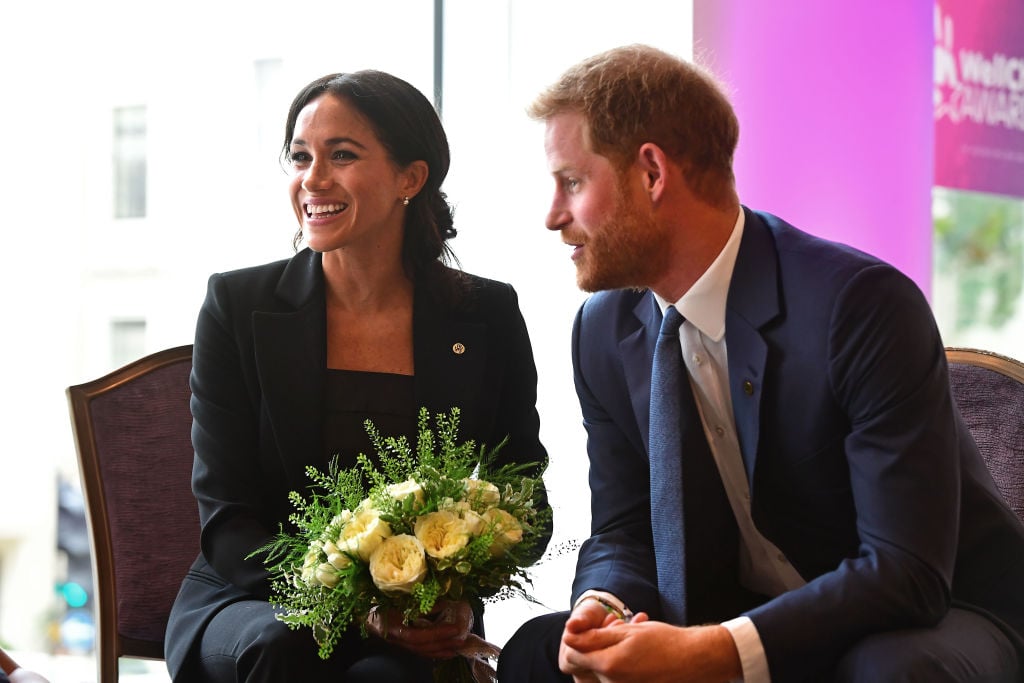 Prince Harry and Meghan Markle | Victoria Jones – WPA Pool/Getty Images
Many royal family members have nicknames
While "my love" is an impossibly adorable nickname, it's far from unique for royal family members to call each other pet names. Kate Middleton has been overheard calling her kids "poppet" on more than one occasion. Prince William and Kate Middleton call each other "babe" and "darling." Even the Duke of Edinburgh has a very sweet nickname for his wife of 70 years, Queen Elizabeth herself. He reportedly calls her "Cabbage."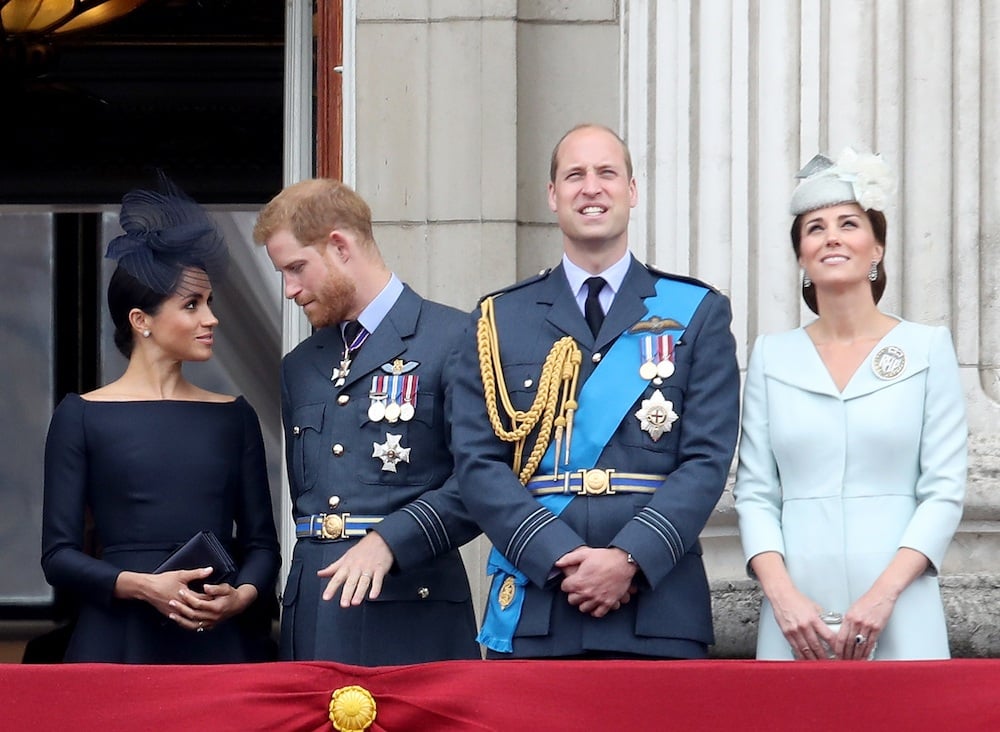 Meghan Markle, Prince Harry, Prince William, and Kate Middleton watch the RAF flypast on the balcony of Buckingham Palace, as members of the Royal Family attend events to mark the centenary of the RAF. | Chris Jackson/ Getty Images
Prince Harry probably loves having a nickname
It was Prince Harry who revealed that his mother, Princess Diana, used to call his brother Prince William "Wombat." Harry explained the origin by saying, "It began when I was 2. I've been rightfully told because I can't remember back that far but when we went to Australia with our parents, and the wombat, you know, that's the local animal."
Since nicknames are such an integral part of the royal lifestyle, it's likely that Prince Harry appreciates having one.
What does Prince Harry call Meghan Markle?
It's quite possible that Prince Harry reciprocates his wife's term of endearment by calling her the same thing. One thing he likely doesn't call her? Tungsten, which is the name his father, Prince Charles, uses to refer to his daughter-in-law. He calls her this because she exhibits a quiet strength and resilience – just like the metal.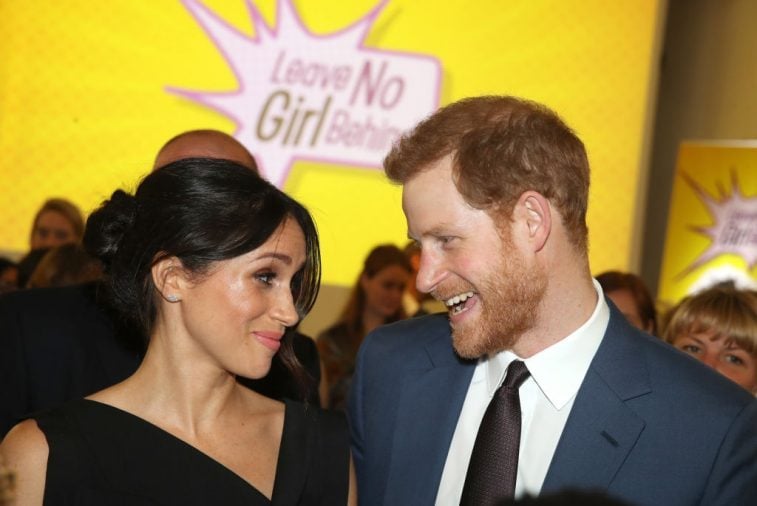 Meghan Markle and Prince Harry | Chris Jackson – WPA Pool/Getty Images
What nickname will the royal couple have for their baby?
Now that Prince Harry and Meghan Markle are expecting their first child, it's likely that the newest member of the royal family will receive a nickname too. The full name will include multiple names and must incorporate "of Sussex" to match the rest of the family. But when it comes to nicknames, anything goes as long as the royal couple doesn't refer to him or her that way in public. Except by accident, of course.
Source: Read Full Article