Kylie Jenner's house looks all kinds of festive for Christmas this year, and aside from this totally normal-sized and not at all extra Christmas tree in her entry way…
View this post on Instagram
gold is the theme this year ✨ thank you @jeffleatham and team for never failing to make christmas magic happen..
A post shared by Kylie (@kyliejenner) on
…She also shared a photo of her fireplace! Complete with Stormi's stocking and another smaller tree. And, um, you see that drippy gold side table? Yeah, well thanks to a fan account that tracks Kylie's style, we know she dropped $30,000 on it:
View this post on Instagram
Kylie Jenner's Living Room | Instagram Story || Furniture: 1. @fendi Hardcover Book (€175) fendi.com 2. @zp_tan Melting Brass Console Table ($30,000) 1stdibs.com 3. @potterybarn Merry Reindeer Brass Objects in Medium ($39.50) and X-Large (sold out)
A post shared by Kylie Jenner's Outfits (@kyliejennersoutfit) on
The piece is by designer Zhipeng Tan, and can be yours for a cool $30k on 1stDibs.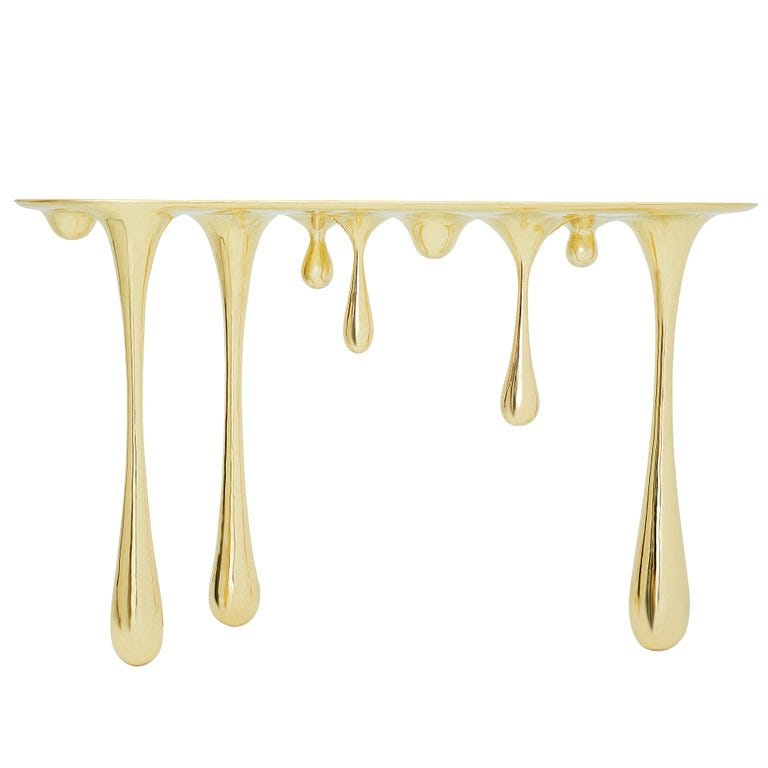 Also, if these drips look familiar it's probably because they're a dead ringer for Kylie's Lip Kit branding:
View this post on Instagram
KKW X KYLIE round 2 is almost here! Soul Sister, Double Trouble, Twinning and Main Bae will be $42 for the set💋 Launching TOMORROW at 9am PST!
A post shared by Kylie Cosmetics (@kyliecosmetics) on
Now, excuse me while I gently cry on my $30.00 Ikea table as it breaks underneath me.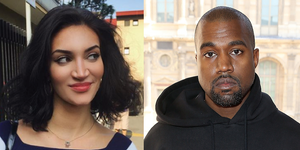 Source: Read Full Article